7 Things I Didn't Realize Would Happen From Not Joining a Sorority
There's nothing wrong with not joining a sorority; my close friends are all in amazing sororities and love it, and I am beyond happy for them. My reason for not joining was to focus on academics this semester, since I am horrible at making decisions and am having trouble picking out my major. I can promise you that I'm not antisocial – I've just got a lot on my plate!
I am aware that it may sound lonely when my best friends are in a sorority, as is 60% of Bucknell. However, I've realized seven things that I wouldn't have realized had I joined in like "everybody else."
1) There are tons of other ways to become more involved on campus.
Her Campus was the first organization of multiple I started to get involved with at school! When I heard other girls being so involved with their sorority, I felt more of an urge to contribute to campus life in other ways.
2) There are so many opportunities to try new things than you think.
I am trying to pick a major with math, so as you can imagine, I've had too many math classes to take already. Knowing I was going to be more available than other girls in my grade, I decided to try to take voice lessons for the first time. I actually love it, and my professor is so funny and sweet...and I'm glad that my singing in shower will sound better now!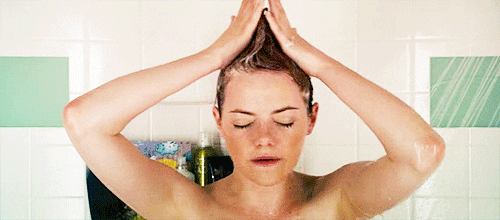 3) There's a lot more "me time."
There are multiple nights where a friend would be complaining about going to their fourth mixer of the week, whereas I used the night to relax, put a face mask on, and eat some Skinny Pop while watching Pretty Little Liars. And yes, I know I'm behind...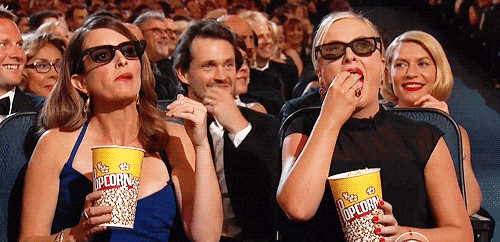 4) I would feel much more devoted to academics.
Being in a sorority involves some devotion, so it feels good knowing that devotion for me is going towards schoolwork instead. Four of my classes involve study groups that I am in, which are extremely helpful, especially when you don't understand the homework. Plus, I always have time to attend extra help sessions or meet up with classmates to work on homework or study together.
5) I would discover other people on campus I wasn't even aware of.
Not being in a sorority has made me curious about the other 40% of my campus not involved in Greek life... so after building up courage, I started talking to new classmates as well as getting to know people in the new clubs I've been involved in. I've also reconnected with friends who dropped rushing during the recruitment process. I know that even though Bucknell is considered a small school, there are still thousands of spectacular people I have yet to discover.
6) I would avoid a ton of extra stress.
Unfortunately, recruitment was a tense time for my grade and being my happy-go-lucky self, I wasn't emotionally ready for it. If you are rushing, it's okay to feel stressed, because you're not alone and it's just like an interview which can be stressful! It is also okay to choose to not participate in recruitment if you feel that it is not right for you.
7) I would realize how amazing my friends are.
Not that I didn't already...but one of my biggest worries was that my friends would become closer to girls in their sorority. However, was definitely not the case. We have had movie nights, lunch dates, gotten our nails done together, and even went out to a crush party recently! They may be affiliated but they will always make room for spending time together...I am very lucky to have them.