Why You Should Get the Athleta Masks Everyone Has Been Talking About
If you're like me and have been struggling to find a mask that works for you, you're not alone. With so many options, it can be a bit overwhelming to find a fit and style that works best for you and your lifestyle. 
Recently, I discovered the Athleta Everyday Non-Medical Masks after a recommendation from a friend. As a dancer, I have had trouble finding a mask that I can breathe in during my practices and workouts, and I was tired of using disposable masks every day because it felt so wasteful. So, I decided to give it a shot and purchase a pack. The pack retails $30 for five masks, and there are a variety of color options to choose from. That's $6 a mask, which, to me, seems like a pretty good deal. Personally, I chose the multi, which has a camo print, navy, red, black, and tan, and goes with the majority of my closet. Also, it was a fun excuse to walk around Newbury street on my way to the store to pick them up.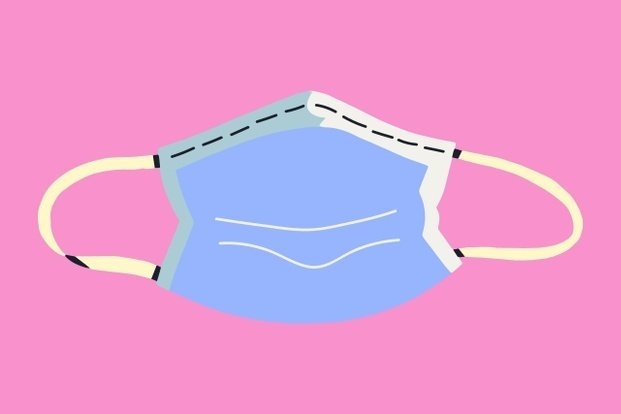 Original Illustration Created in Canva for Her Campus Media What I didn't know before I bought the masks was that they have been popular for a long time. The website is filled with stellar reviews from happy customers. While there are a few negative reviews, it's nearly impossible to have a 5/5 perfect product for everyone. The main concern of those reviews is about the nose piece, and I have to partially agree with them. The nosepiece on the masks is bendy, but it doesn't really hold its shape when you mold it to your nose. Therefore, there can be some gapping between the bridge of your nose and cheeks. The gapping isn't significant enough for me that it is a problem, but I can understand that people with different facial structures and features may have a differing opinion. However, I have seen that some people have gotten creative and made a little slit on the side of the sewn-in nose piece and taken out the original one and replaced it with a more bendable piece that holds its molded shape better. 
As for working out and dancing with these masks on, I think they're fantastic. I don't notice much of a difference in breathability between the disposable medical-grade masks and the Athleta masks. What's even better is that the interior material does not stick to my face once I start sweating. They don't shift when you're talking and stay in place when I'm working on tricks and flipping upside down. The earpieces are adjustable and are very comfortable too. With other masks with adjustable earpieces, I've thought that they were very uncomfortable and slightly painful on my ears, but I haven't experienced that same problem with these masks. The ability to customize the size to fit your face is also a really nice part of the product. They're very easy to wash, and the quality hasn't deteriorated after many washes.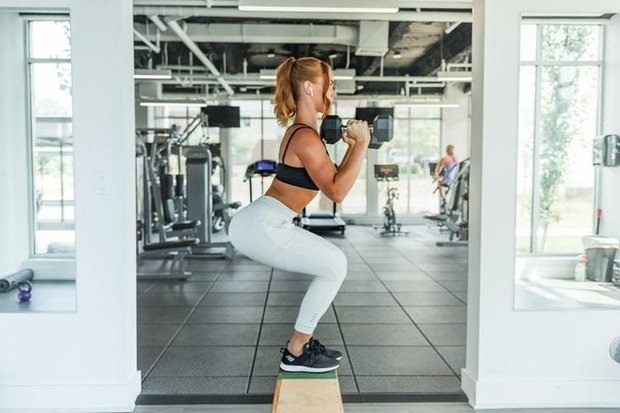 I would certainly recommend these masks to a friend. For the price and quality of the masks, they're worth the money. Not only do they look great, but they're also very functional, both for working out and everyday use. Athleta masks aren't over-hyped and are definitely a worthy purchase if you're in the market for high quality, affordable set of masks.
Want to keep up with HCBU? Make sure to like us on Facebook, follow us on Instagram, check out our Pinterest board, and read our latest Tweets!