By: Anvitha Sathya
The day I came back from the salon, my mom took one look at me and told me that I had "ruined" my hair. I laughed and told her that she didn't need to worry because it was going to grow back and if she didn't want to see it, well, I was going back to college in a few days anyway.
I mean, in a way she was right; I had gone through a harsh chemical process to strip my thick black hair of color that left it dry and brittle. But now I had a head full of silvery-blue hair, something that I had wanted for a long time.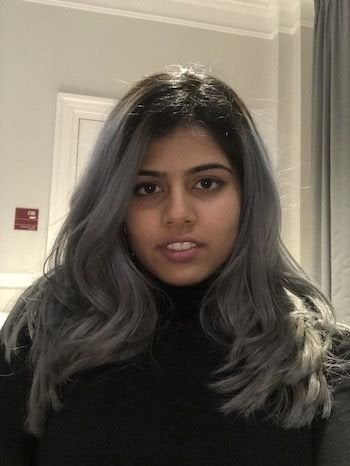 I had always wanted to dye my hair. Before I had even thought about going to the salon, I spend a lot of time looking at pictures of celebrities and models with the crazy colors they had chosen for their hair. There was something "magical" about the way they stood up a little straighter as they stared into the camera in a way that was so carefree. It felt like the ultimate form of self-expression, and I knew that I would have to do it someday.
But at the same time, dying my hair felt like the ultimate form of betrayal. My Indian family had raised me to worship my thick black hair, slathering it in coconut oil from a young age. My hair was a symbol of my culture and from where I came from. Both my grandmothers had long, thick, black hair and therefore, so did I, and even cutting always resulted in a few angry words from my grandmother. Dyeing my hair felt like letting go of some of the culture that my family had raised me with, and I felt guilty taking away a part of myself.
Clearly, the decision wasn't impulsive. Most people dye their hair when they go through a big change—a break-up, a new school, a new job. But in late January 2019, I hadn't gone through any of that. I had spent the entirety of winter break sleeping and watching TV and thinking about my first semester at BU. Even though I hadn't gone through a major change, it felt like had gone through the hardest journey in my life. School was insanely hard, dance felt like a burden, and I could barely manage to eat proper meals every day. I felt so inferior to everyone, and more so, to myself. Hiding in the background felt easy. I didn't like who I was and I knew that that person wasn't who I wanted to be. I needed to feel like myself again and needed to be me, and I did the next best thing to a total transformation: I dyed my hair.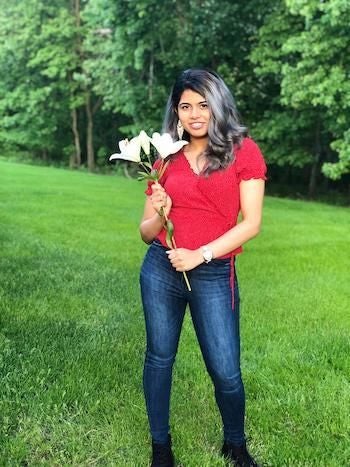 I realize now that the "magical thing" that I always saw in other people was confidence. Dyeing my hair gave me a new perspective on myself and the way that other people see me. No longer could I hide in the back of the class when I didn't want to talk to new people or stay quiet during conversations. I felt like I could see myself again and mold myself into the person I wanted to be, regardless of how I felt like I was doing in college academically or socially. My hair forced me into the foreground and I began to find the things that mattered and pushed away things that didn't.
To this day, my mother still hasn't sent a picture of me to my grandmother. I think she's still afraid of what she would say. And while it seemed like I was losing a small part of my culture, I had gained back some of my identity and confidence, and for that, I will always be thankful for my hair.
Want to keep up with HCBU? Make sure to like us on Facebook, follow us on Instagram, check out our Pinterest board, and read our latest Tweets!