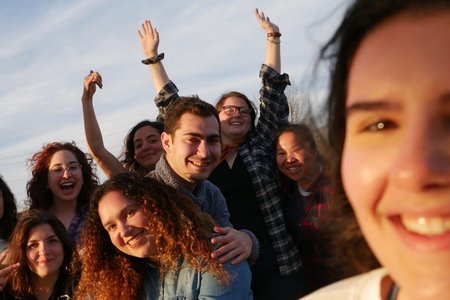 Why Community Service is an Essential Part of the College Experience
At every point in my life, I have participated in some form of community service. When I was a kid, I led beach cleanups with my Girl Scout troop and visited nursing homes on service days with my Catholic school. When I started high school, my community service experience got a lot more hands-on. Every summer I would spend about three weeks on a community service trip in Trenton, New Jersey working with the same non-profit inner-city arts initiative, The Trenton Circus Squad. I also organized a clean energy initiative with my local government that installed solar-powered mobile charging stations in parks all over my city. Overall, I accumulated over two thousand hours of community service during my time in high school (#humblebrag). When I started college this year, I knew I had to get involved in community service on campus. That's when I discovered the Alternative Service Break Program. 
Every year over spring break, The Boston University Community Service Center sends groups of students all over the country to spend a week doing service for different communities in need. It was an extremely rewarding experience and I cannot recommend the program enough. But beyond the personal impact that my trip had was the realization that every student should participate in community service during their time in college. 
For starters, participating in community service is a great way for students to make friends. Whether you are a wallflower or a social butterfly, community service makes it easy to meet new friends because it gives people a common goal. When students are all working together on something they believe in, friendship just comes naturally. I think this is because people will set aside their personal problems to help others in need. By setting aside personal issues, people also open themselves up to new friendships, providing a unique opportunity for people to make emotionally meaningful friendships relatively fast.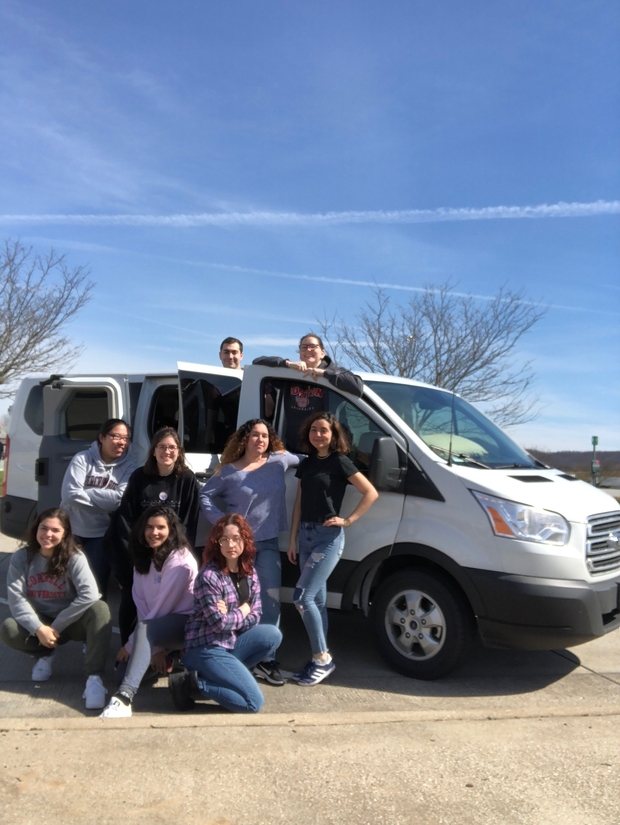 Personal photo from my alternative service break
Speaking of meeting new people, service often connects students to people they wouldn't have met if it weren't for volunteering. I don't know why this always happens, but every service experience that I have had brought people of all backgrounds together. On my alternative service break, I got the chance to meet grad students, people outside of my program, and students I just generally had nothing in common with other than this trip. In community service, students also meet people with different perspectives and, consequently, their worldview gets bigger. By participating in community service, your circle of friends will get wider and so will your understanding of the world around you. 
Service can help you find an undiscovered passion. I've met countless students who told me that they don't really know what they want to do after graduation. They don't know what their calling is and the uncertainty of not knowing is making them anxious about the future. Going outside of your comfort zone by doing community service can help you connect to a cause that you didn't even know you were passionate about. This newfound passion can help students figure out their life paths and, in some cases, even open doors to possible careers.
Personally, I had no idea that I could connect with urban service causes because I grew up relatively privileged. But after working with inner-city youth through the Trenton Circus Squad and identifying with their stories, I discovered that I am passionate about the ways the arts can connect people. This discovery was part of the motivation behind my choice to become a film major. 
Community service takes you outside of the college bubble. It can be easy to get caught up in college life and forget that the world doesn't revolve around what happens on campus. By engaging in an organization that operates off-campus you get a chance to understand the community outside of your university. This can make the college experience more meaningful because it gives students the opportunity to have a real-world impact that will outlast the four years they spend in school. 
Personal photo from the Trenton Circus Squad 
College life can also make it easy for students to only worry about what's immediately affecting them. Doing community service is a reality check. It's hard to worry about not liking the food in the dining hall when you know that there are people within your community that can't even afford to feed themselves. It's a profoundly humbling experience that's a reminder to not take anything in life for granted because it can all change in an instant. 
Many of my friends tell me that they don't have time to volunteer, or don't know of any clubs that offer service opportunities they would be interested in. But they are missing the point. Service is about helping people in need even if it isn't convenient for you. Ultimately, it's about putting the needs of others before your own. The possibilities for personal and professional growth that it offers outweighs any of the momentary inconveniences that it causes. 
Students don't have to make their entire college experience about community service. But I encourage every student who reads this to try it at least once and see where it takes them. 
Want to keep up with HCBU? Make sure to like us on Facebook, follow us on Instagram, check out our Pinterest board, and read our latest Tweets!