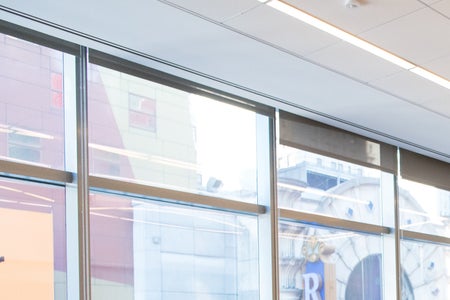 Unpopular Opinion: I Love Icebreakers
Over the course of MLK Day, my Instagram feed slowly shifted from photos of Christmas decorations and ski vacations into a collection of airplane wings and highway markers as the student population of BU returned to Boston for the spring semester. As I posted my obligatory photo of the BNA carpet (a Nashville icon) and flew back to Boston, I was excited to meet up with friends, join some new clubs, and get ready for another semester of classes.
But the first day back to school's positive vibes have been clouded by a negative new online trend. For the past few weeks, my social media feeds and Facebook groups have been overflowing with tweets and memes complaining about going back to school – and especially about icebreakers and other get-to-know-you activities on the first day of school.
I understand that getting back into the college schedule after a month of lounging around, watching Netflix, and eating mac and cheese with no responsibilities seems daunting, but what is so bad about first-day icebreakers?
In my opinion, icebreakers are a great way to ease back into classes before getting started on learning new material. Once you come up with a fun fact to share, it is easy to reuse it every year, and it is always fun to learn something random to help remember the names and faces of new classmates. My go-to fun fact is that I can sing the alphabet backward!
Icebreakers are also super helpful when you don't know anyone else in your class; for example, in my French class this semester, I found a connection to three other freshmen and one other International Relations major after we introduced our name, year, and major in the first ten minutes of class. Now, I automatically have a conversation starter with four new classmates when I see them in class and on campus around Commonwealth Ave.
It's crazy to think about now, but there are less than 13 weeks of this semester left. And at the end of the semester, when we are drowning in papers and final exams, it will be the memory of the icebreakers and introductions we did on the first week of class that will remind us that we are all in this crazy college experience together.
Want to keep up with HCBU? Make sure to like us on Facebook, follow us on Instagram, check out our Pinterest board, and read our latest Tweets!