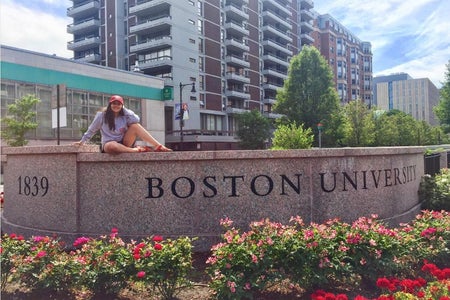 The Truth behind Boston University's LfA: An Interview with Adhya Hoskote
Adhya Hoskote is a freshman at Boston University studying neuroscience. She spent her first semester at home in the Bay Area of California and has enjoyed her second semester on campus. Her unique view of campus life vs. at-home learning and of Boston University's COVID policies inspired this interview. Below, she discusses the ups and downs of both types of learning and gives her opinion on BU's management of the pandemic. 
Q: What are the challenges of living at home and living on campus? Starting with at home.
A: At home, being an only child can get really lonely. I'm definitely an extrovert and I feed off the energy of others around me. I went from being out at 6:30 am to 8 at night to being home 24/7. In a weird way, it was the most exhausting experience. I got really lonely and it was really hard for me to cope with living like that. I really craved literally any human attention and that affected my studies a lot because any chance I did get to leave the house, I would. Living on-campus is amazing. It's full of new experiences, but in a completely different way, it is also lonely. I'm in such a different environment and I don't have my safe space anymore. I think my mental health has definitely improved but it does get really hard at times because it's not as easy to make friends, and even pre-COVID it's already hard to.
Q: What are the main differences between being a student at home vs. on campus in the pandemic? 
A: Being a student at home is really hard, I found it so hard to go to classes, to focus, and to even be happy. It sounds so extreme, but in all honesty, it's so hard because I love being around people, and being by myself in my room on my computer talking to people felt like I was in an alternate universe. I think being in school here, I'm able to meet people and see people that are actually in my classes; it's not so isolating. I get to go to the library and study. Even though some classes are remote I have a lab in person which for me is so exciting. I get to be around people and do experiments, and the STEM major in me gets butterflies being able to actually pipette instead of watching a simulation.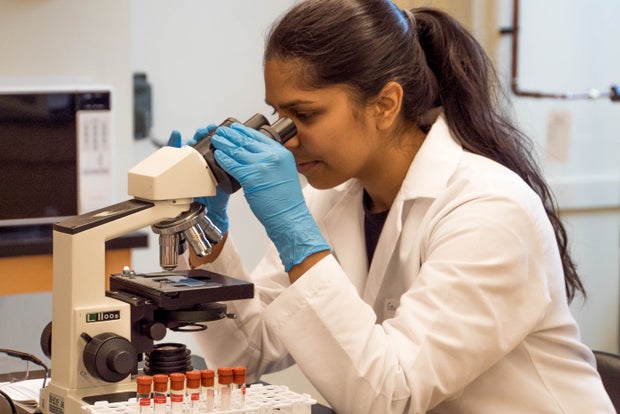 Photo by Trust "Tru" Katsande on Unsplash
Q: Do you think Boston University's LfA is a good program? What are the reasons? 
A: I think it is a good program because there is a chance for students to somewhat have a normal school year. I think that for the amount of kids that are on campus, they are handling it really well. I think that might be the only thing they've handled well. As you know, there was a COVID safe protest and BU's response was so embarrassing. Seeing that happen on campus made me be happy to be surrounded by so many students that are so vocal about important issues and are not afraid to speak up. 
Q: Do you believe there are better policies BU could've put into place? If so, what are they?
A: BU does have really good policies, but it gets really tiring because there are such severe consequences for breaking protocol, and every BU kid is getting tested like crazy. It gets really frustrating because policies get stricter, but the kids that don't party pay the consequences too and it just gets depressing. 
Q: As a freshman, you've had a very weird first-year experience. Despite that, what has been your fondest memory as a BU student? 
A: I think coming to campus and exploring the city of Boston. I went on the T and went to the garden. Honestly, just trying to make friends has been really hard, but it's been an experience to say the least. I wouldn't trade coming here for anything and I'm really happy to be in such a beautiful city.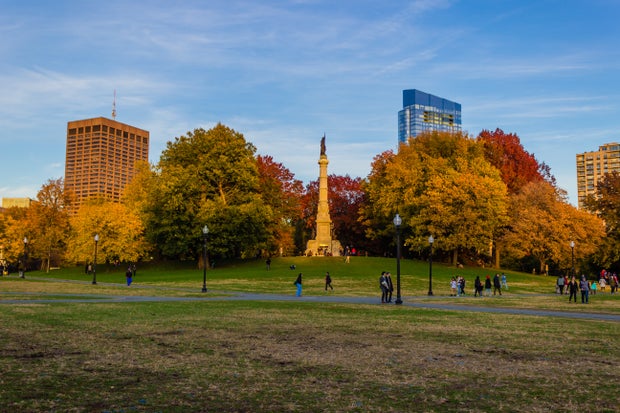 Sahaj Bendi/Unsplash
Q: Lastly, what advice would you give to new students who may have to experience college in the pandemic? 
A: My honest advice would be to put yourself out there and be true to your emotions. I promise everyone feels so sad right now, they just don't want to talk about it. COVID has been so isolating, but it's just getting through this and I guess looking forward to the light at the end of a much too long tunnel. Just reach out to people in random places and just find things to bond about like music or classes or clubs. 
As difficult as the situation on campus has been with the pandemic at hand, Adhya has found her place in Boston rather than at home. Though living at home is nice for the home-cooked meals and old friends, the independence of being at college is unmatched. 
Try to reach out to others who are fighting the same difficult experiences, you never know who you'll get to meet!
Want to keep up with HCBU? Make sure to like us on Facebook, follow us on Instagram, check out our Pinterest board, and read our latest Tweets!