The Sunday Scaries Are Real – A Phenomenon Every College Student Faces
Somehow, Sundays manage to be both the best and worst day of the week. As college students, we spend most of our week grinding away at the absurd amounts of work assigned to us. We are busy at all hours of the day, whether it be going to classes, doing homework, studying for exams, trying to find time to eat, socialize, and exercise. There is never enough time in the day to do all that we need to do. Rarely ever do we have time to even watch Netflix and relax. When we finally make it to Fridays, we take advantage of the fact that we have no classes for the next two days and go out and enjoy the limited time we have to burn off some steam. Sometimes we push off work for a little and do things that we enjoy that we don't have enough time to do during the week. It seems like Fridays and Saturdays last about 10 seconds before it is Sunday.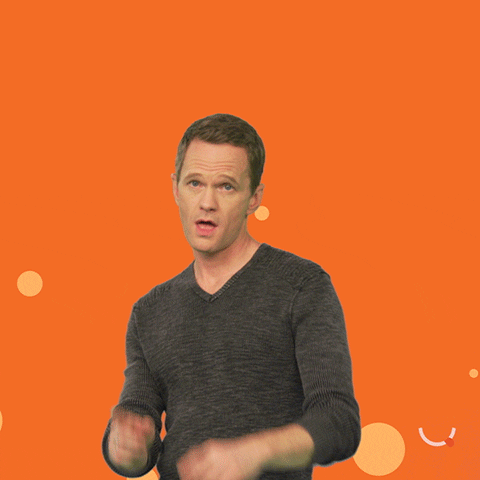 Sundays and I have a complicated relationship. I try to get a majority of my work done before Sunday, so I can simply enjoy a day of me in pajamas watching Netflix for 10 hours straight. However, since it's virtually impossible to have all work done by Sundays, I usually wake up and finish the work I have left. Then I treat myself to some quality groutfits & Grey's Anatomy. Just when I think I am relaxing, it hits me... the Sunday Scaries.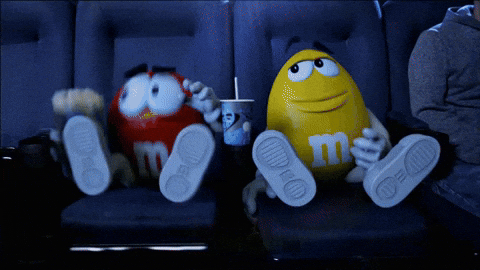 I begin to stress out about the work for the following week. I start thinking about how unproductive I am being by watching Netflix, and how my next week would be so much easier if I started doing some of the work for later in the week. Then I start thinking about the week after that and the one after that and suddenly it's December break. Just like that, my cozy Sunday goes from warm fuzzy blankets and coffee to me pulling my hair out staring at my assignments for the next year of my life.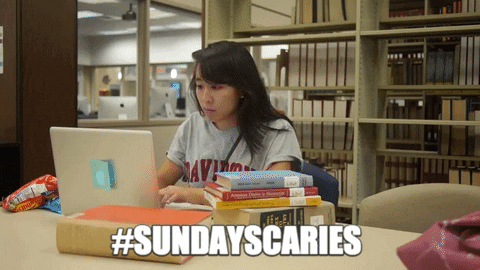 Some Sundays I will go home for family dinners. I'll get on the T and be so excited for some quality time on the couch with my siblings and parents. There is not a thought on my mind, except for what's for dinner. Then, it hits me again. The time comes and the Sunday Scaries start again. I am stressed and feel like I need to get back to my dorm to get back into the school mindset. 
No matter what you do, there is just no avoiding the Sunday Scaries. It is an epidemic. It is unavoidable. Sunday Scaries are so real.
Want to keep up with HCBU? Make sure to like us on Facebook, follow us on Instagram, check out our Pinterest board, and read our latest Tweets!