Meet BU Student Liam Dwyer, A Frontline Worker In The Pandemic
Many college students spent the spring of 2020 in quarantine, watching movies, going to online classes, and sleeping. Liam Dwyer, a senior studying pre-med in Sargent College at Boston University, spent his quarantine working on the front lines as an emergency medical technician, or an EMT, in his hometown of Summit, New Jersey.
A lot of people think of first responders as adults, like nurses, firefighters, policemen, and paramedics. However, Liam is a member of Summit's volunteer First Aid Squad, which consists of many young adults. At 21 years old, he has experienced more than a lot of adults experience in a lifetime.
"There are few things that come close to the feeling of saving someone's life," said Dwyer. 
But the downside is that experiencing death is unavoidable.
"The worst parts are when people die, or even worse, when children die," he said.
Dwyer has experienced both in his five years on the squad.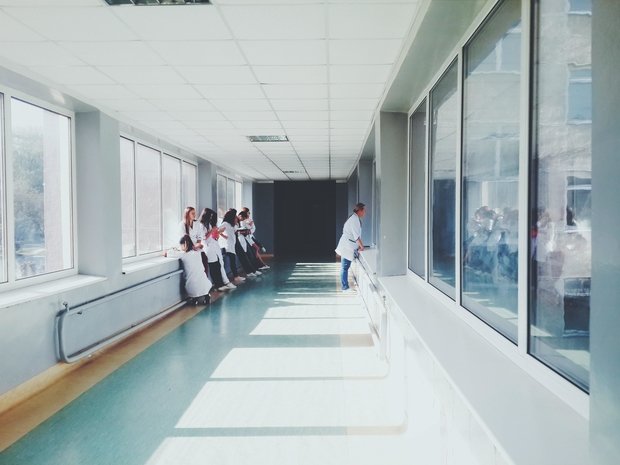 Oles Kanebckuu
"COVID-19 changed everything for first responders," said Dwyer.
Before the pandemic, people took little notice of the work that first responders were doing for the greater good of their communities.
"It shed more light on how important emergency services are and how they really do put their lives on the line [to help other people]," he said.
In the earlier days of quarantine in March and April, first responders transformed from relatively unnoticed workers to lauded hometown heroes. The pandemic really made communities appreciate the work that they had been doing all along.
Surprisingly, Dwyer says working during the pandemic was actually less busy than usual because there were fewer calls, but the calls they were getting were more severe.
"Nobody was calling for anything that wasn't super important," he said. 
On top of this, there were no calls for car accidents or anything involving people going outside. There were also no happy calls, like childbirths or issues that were simple and sure to end positively. Because the team is fully volunteer, people do not have to pay for their help, so they are used to getting easy calls with easy fixes.
During the pandemic, however, "people weren't going to the hospital when they really should have been, so a lot more people were dying because they weren't getting treated when they needed to be," Dwyer said.
At first, the first aid team had to dress up in hazmat suits with thick respirator masks and goggles.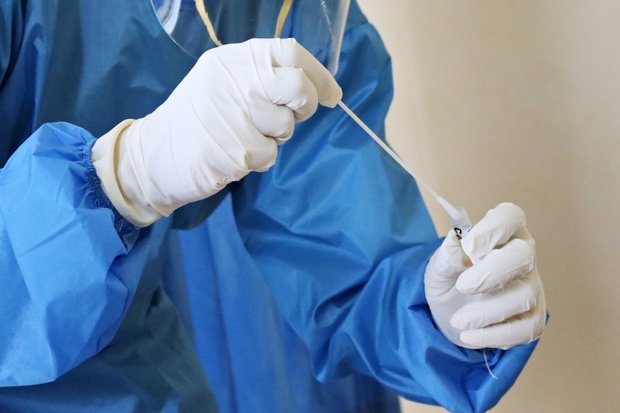 Photo by Mufid Majnun from Unsplash
"It was something out of a disaster movie," said Dwyer. There was a constant fear of contracting the virus and spreading it to the people in your own personal life, which was something those first responders would then have to live with on top of the mental strain from their jobs.
The lifestyle of first responders is hard. Mental health is a huge issue among first responders—so much so that institutions like hospitals, colleges, the Center for Disease Control, and even state governments have all released resources to help first responders cope with the stress of their jobs.
According to the CDC website, providing care to others during the COVID-19 pandemic can lead to stress, anxiety, fear, and other strong emotions.
Dwyer commented on the fact that he constantly hears older people around him comparing the pandemic to the 9/11 attacks. The major difference between the two is that 9/11 was one horrible day, but the pandemic has been eight months of constant terror.
"It's just a constant slow burn of depression watching people dying, and every day you're worried you're going to get COVID-19 and bring it to your family," Dwyer said.
While it is an EMT's job to help people and be there for them in their time of need, EMTs also need to take care of themselves.
"COVID-19 has had a huge mental toll on first responders," Dwyer said on the subject. "You'd be taking a patient to the hospital and they'd be wheeling a body through the ER covered with a sheet."
Death surrounds first responders every day. That would take a toll on even the most mentally sound of people. With death comes many sad goodbyes.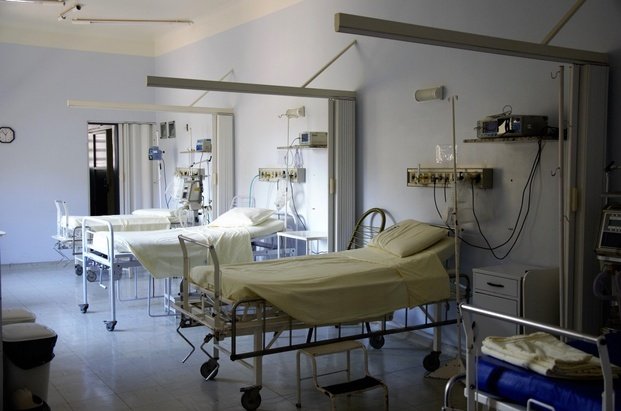 Photo by Pixabay from Pexels
Dwyer also said that because the hospitals were not allowing visitors in the earlier days of the pandemic, taking an elderly person with COVID-19 to the hospital could have meant that they would never see their family again. The only ones inside the hospitals comforting these people are the doctors and nurses after the EMTs and paramedics have delivered them.
Despite all of the hardships that come with being a first responder and the added weight to the job that came with the pandemic, Dwyer says he has not been swayed from his goals in the medical field. He hopes to be a surgeon one day.
He also commented that he feels great pride in his work and the people in his field.
"[Being an EMT] gives you a unique perspective on life. You get experiences that most people don't," he said. "And you also get to drive an ambulance, which is awesome."
The pandemic has changed many lives, but it is important to remember the frontline workers that risk their lives every day for the wellbeing of their communities. Visit the CDC's website to learn more about what first responders do.
Want to keep up with HCBU? Make sure to like us on Facebook​, follow us on I​nstagram,​ check out our ​Pinterest​ board, and read our latest Tweets​!