"Love Is Blind" Isn't Too Different From Real Life Dating
Netflix's new reality show Love is Blind has taken the country (the world?) by storm. I won't recap the show since we all know how it goes––men and women are invited to fall in love and get engaged all before meeting one another face-to-face. As we know, six couples got engaged and only two made it down the aisle. 
After aggressively watching this show, I was really wondering what was so captivating about this show––honestly, at one point or another, every single person on this show either aggravated me with their behavior or made me severely uncomfortable. After some thought, I've decided that Love is Blind was frustratingly addictive because we've all been in similar situations as most of these individuals.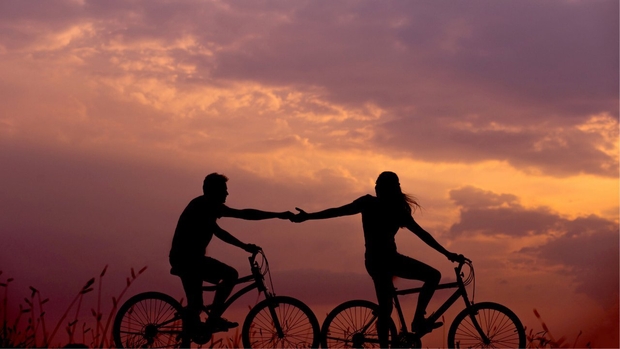 In one way or another, we've been Carlton and Diamond. I personally think of myself at 14 or 15 having explosive fights with a significant other because we failed to communicate in the right way. Carlton and Diamond were hard to watch because you saw one person trying to diffuse a situation while an argument was blown out of proportion. A tragedy, but common in young and volatile relationships.

I've been on both sides of this relationship. I've been the girl trying to make a relationship work because I thought I had to, and I've also been the lovestruck partner ignoring a million red flags. Lots of people had negative things to say about Jessica, but if you think about how hard it is to let go of someone who loves you, I partially understand it, even if I don't agree. Not to say Messica wasn't a problem... she just wasn't ready to accept love, and that manifested in many ways that were not pretty for her. Mark, on the other hand, was also problematic. When someone shows you who they are, you should believe them, and Mark said, "nope, I know who she truly is."

Gigi was just too young –– she didn't communicate effectively and was emotionally volatile (me always, tbh). Damian was right in not marrying her for this reason, but he was really clueless in certain aspects of this relationship, especially when it came to his parents meeting Giannina. I definitely don't think they were a bad match; I just think they weren't ready for each other yet.

I was shocked that these two didn't end up together, but at the same time, I wasn't. This couple was vanilla and pretty boring, but I felt from the beginning that they weren't going to get married simply because I thought it was weird that she was traveling from work as soon as she could. I wonder if those days away from Kenny brought her back to reality faster. I think this could be a "The One That Got Away" situation because they had the embers of a fire, but were missing the big flame that Kelly wanted.

(Also Kenny's speech after Kelly said no at the altar: Iconic. Legendary. This man simply deserves eternal happiness. What a man.)

Selznick International Pictures

Ah yes, the extremely sexual thing. Sometimes you meet a person, and they are just your twin flame. You move together like binary stars with extreme gravity. This usually ends in a supernova explosion––a huge fight or irreparable damage. Interestingly enough, Amber and Barnett have figured out how to make it work, and these two are still together. They were fun to watch because they actually couldn't stay apart and had a genuine love for being together.

This was love, and this is what love looks like. Yes, I was uncomfortable when Cameron started rapping, and yes, I was worried about this interracial relationship in Georgia. In spite of all that, our King and Queen fell in love and were each other's support systems. This is the love I think a lot of people aspire for—they were stable for most of the show, and they communicated openly, honestly, and effectively.

At the end of everything, this show should teach you that love is not, in fact, blind. Love is a choice, yes, but choices aren't made in bubbles. Any love is going to be tried and tested by differing age, race, socioeconomic status, and social norms.
Love is Blind
was a miniature version of all the different relationships people walk through, and it wa
s not far off from modern dating
––
you never know where you're going to find love.
Want to keep up with HCBU? Make sure to like us on Facebook, follow us on Instagram, check out our Pinterest board, and read our latest Tweets!