Throughout middle and high school, I despised my curly hair. I was constantly straightening it, putting it back, and using products in the shower meant for people with very different hair types. As most curly girls have experienced, this caused my hair to become dry, brittle, and lose its shape. For a while, my hair was so damaged, it had almost lost all of its original curl. When quarantine hit, I decided to make a change and accept my curls. I started taking care of them and haven't looked back since. 
Before I dive into my routine, let's talk products. Curly hair can be an expensive hassle for most people as the best brands tend to be way past people's price range. However, I've found some great drugstore dupes that work amazingly for me. The brand Shea Moisture is what I use for my shampoo and conditioner. They have products specially formulated for girls with curly hair and they avoid all of the chemical additives that other brands have. I've fallen in love with the Jamaican Black Castor Oil shampoo and conditioner from their website. As for leave in conditioner and styling gel, I've been able to support black-owned businesses like Miss Jessie's and Curls. These ladies know what they're doing and create affordable hair products that I can't recommend enough. 
Now, let's get into the routine. For me, everything starts in the shower. I use shampoo first, but only on my scalp. I avoid my ends and this helps me keep my ends from drying out further (since curly hair naturally soaks up more oils). Then, I'll either use a regular conditioner or a deep conditioner. I only use the deep conditioner once a week, but it works wonders. I focus my conditioner on my ends and less so on my scalp. This keeps my scalp from getting too greasy, but allows my ends to soak up the needed moisture. After I've done everything else I need to do in the shower, I gently squeeze out the excess water in my hair and get into my after-shower products. I rake my leave-in conditioner and style gel through damp hair and use a microfiber towel to scrunch my hair afterward. The microfiber towel keeps your curls from getting frizzy or ripped apart. I keep scrunching until I'm happy with the curl shape and let my hair air dry from there.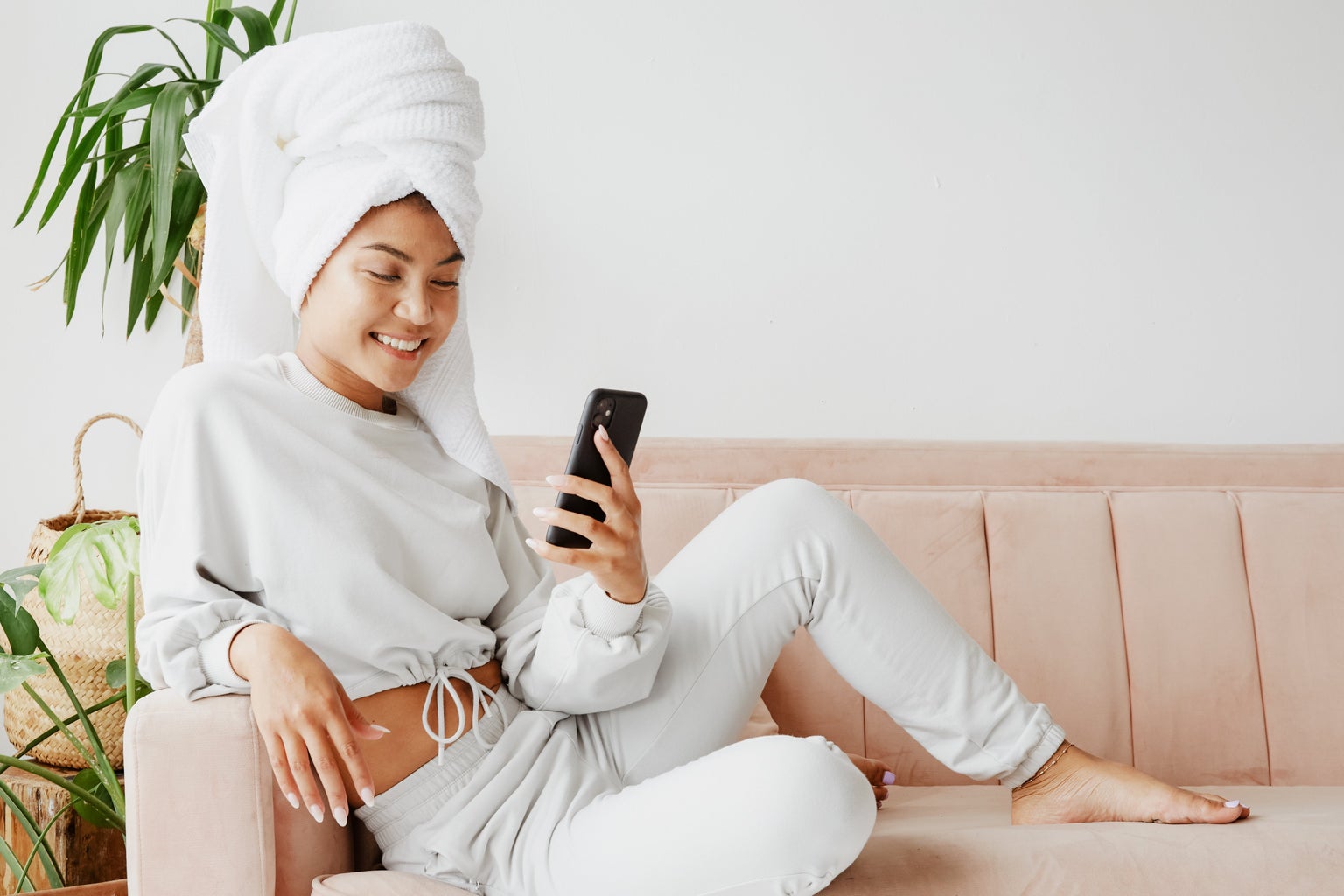 Over these few years, I've learned some extra tips that help keep my hair intact. For example, I switched from a regular pillowcase to a silk pillowcase (one of my best investments yet). The silk keeps my curls soft and prevents them from getting frizzy, which is a lifesaver as the weather gets warmer. If you're willing to make the investment, a diffuser is also a great purchase. While heat is never great, if you're in a hurry to dry your hair but keep your curls, a diffuser is your new best friend. Another important point is to train your hair to be able to wash it less. I used to wash my hair daily and this completely dried out my hair. Now, I wash it every three days and have found that this is the perfect time for me. Everyone is different, so find out what works best for you. 
Most importantly, learn to love your curls. They may be difficult upkeep-wise, but they're a blessing in every other way. Girls with any type of hair are beautiful!
Want to keep up with HCBU? Make sure to like us on Facebook, follow us on Instagram, check out our Pinterest board, and read our latest Tweets!