How to Get Through Bad Weeks
If there is anyone who can sympathize with another about a bad day, it's me. I recently had one of the worst series of bad days, making the week one I will never forget. I felt as if I was stuck inside of Alexander and the Terrible, Horrible, No Good, Very Bad Day.
Don't believe me? Allow me to walk you through the week I somehow survived. On Monday, I slipped two times on the gym track and no, I did not fall gracefully. In fact, I could have beaten the entire USA Bobsled Team with how fast and how far I slid, to the horror of innocent spectators on the side. I had never fallen on the track before but I figured that was going to be the worst part of the week. I was wrong. 
On Tuesday, I found out that I was charged three times for a large expense and had to call about twenty people to get the matter resolved. Wednesday was the only calm day, which was great until the week continued on the crazy path. On Thursday, I had a headache the size of Mount Everest that even Tylenol could not climb. On Friday, I got locked out of my room while I was in the shower so I was standing outside naked and afraid. Needless to say, the weekend had to save my sanity.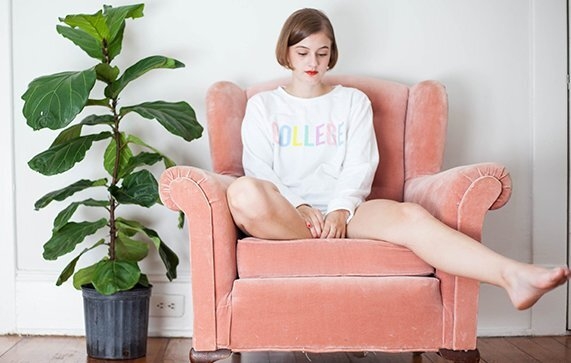 I am aware that the week could have been a lot worse and I am thankful that these problems were not severe in nature. Yet, the series of unlucky experiences started to demotivate me throughout the week and created a larger problem. However, I managed to survive thanks to good people, good habits and good sleep.
I honestly could not have gotten through the week without venting to family and friends. My mother calmed me over the phone, my best friend laughed through the pain with me, and my brothers gave me pep-talks over Facetime. Sometimes when a bad week sinks me into a funk, all I want to do is be alone. However, venting to those that care about me made me feel like I had people to brace the crazy week with.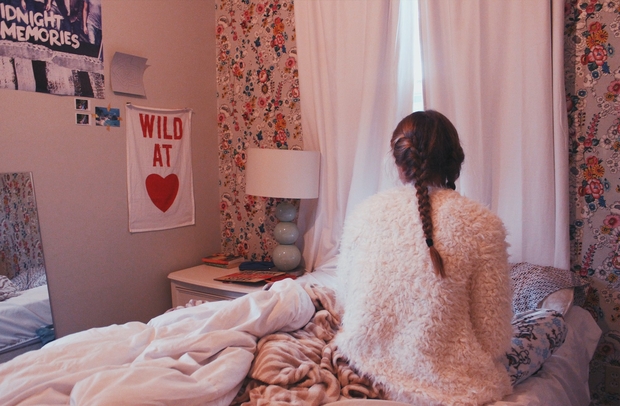 Yet, I still found myself sulking in a blanket burrito at certain points throughout the week. I kept wondering if it was even worth it to go to class in fear that something crazy would happen like falling down the stairs or spilling my coffee on someone. However, I knew that I had important things to learn at school and work so I decided it would be best to get up. I incorporated positive goals and activities into each day so I always had something positive to look forward to, even if everything else was a mess.
Positive habits and goals were just about the only things I had control over and helped me to grasp onto the small amounts of stability within the whirlwind of a week. I knew I could control eating healthy, exercising occasionally, sleeping the correct amount, and keeping my room clean. Although I had normally followed these habits, focusing on them made the week feel less consuming and made me feel capable of finishing the week. 
My story and coping mechanisms may not apply to everyone, but I think we have all experienced bad days or weeks. The important takeaway is to know that bad days and weeks pass and that you are not alone. We can all get through bad times with support, positivity, and strength.
Don't let a series of unfortunate events determine how your weeks go. Show bad weeks who's boss.
Want to keep up with HCBU? Make sure to like us on Facebook, follow us on Instagram, check out our Pinterest board, and read our latest Tweets!