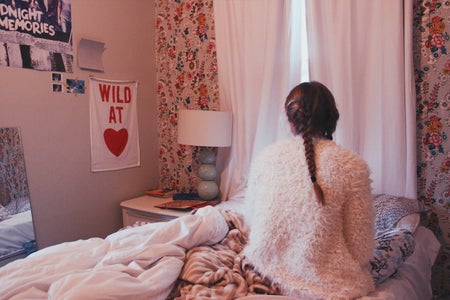 Anna Schultz / Her Campus
Homesickness–Staying Close to Your Family When You Live Hours Away
When I started my first semester at Boston University, I was shocked by how little homesickness I actually felt. I'd expected to go through a large adjustment period as I settled into my life at BU, as I had never been away from my family for longer than a few days at a time and would now be six-plus hours away for months. I was certain BU was the right place for me, but leaving my family was difficult. I've always been incredibly close with my siblings and my parents, so starting this next chapter of my life without them felt daunting.  
What I was surprised to find was that adjusting to life at BU was easier than I could've imagined. I instantly found a supportive group of friends, I joined clubs and activities I was passionate about, and my classes were a lot more manageable than I expected. I called my parents on walks to class, I kept up with my siblings over Snapchat, and despite the distance, I stayed just as close to my family as I've always been. BU began to feel more and more like home, but that never made me feel like I was losing my roots in Pennsylvania. The first time I went home in my freshman year was for Thanksgiving, and things felt no different from when I left. I had changed as a person a bit, settling into a more authentic and independent version of myself in college, but my place in my family hadn't changed at all.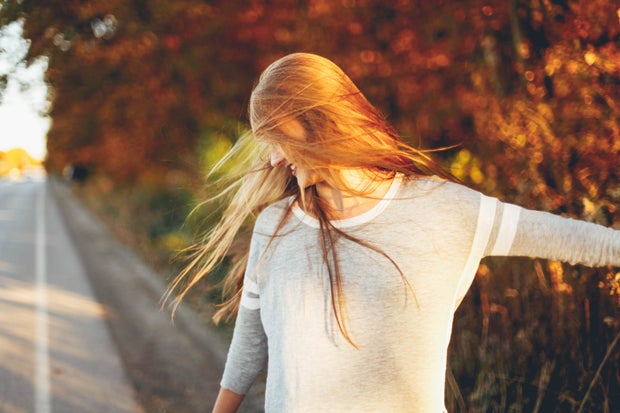 Kayla Bacon / Her Campus
People talk about homesickness in freshmen year all the time – how to adjust to life on campus, tips for making it through the first semester away.  Because I made it through freshman year without any serious bouts of homesickness, I thought I was in the clear. What I didn't realize was how homesickness changes from freshman to sophomore year. 
In freshman year, I found myself missing my bed, my dogs, my kitchen, having a space larger than my shoebox of a room in Warren Towers. I missed coming home and having my whole family around to vent about our days while we had dinner together. But for the most part, the excitement of freshman year distracted me from all that. I was enjoying my new sense of independence, meeting new people and connecting with a wonderfully supportive friend group while throwing myself into my studies and extracurriculars. I wanted to make the most of my first year at BU, and that is exactly what I did.  
When I started sophomore year, as ready as I was to be back on campus, some of that excitement was lost. I already have a place here that I feel comfortable in, and while I make sure to get out of my comfort zone and have new experiences, the overwhelming process of freshman year just doesn't compare. Leaving home didn't feel like this wild experiment in independence; it felt like I was ending a vacation and returning to the place where my life happens now. I was hyper-aware that pretty soon, my time at home will start getting shorter and shorter, until eventually, BU becomes as much a home as my house in Pennsylvania is. That's not necessarily a bad thing — it's exciting to start establishing roots elsewhere, growing and learning to live on my own. But for someone who's always been as close to her family as I have, it's also terrifying.  
As more and more time passes with me in Boston and my family in PA, I've found it harder to adjust to such a distant role as a daughter, and especially as an older sister. I find myself constantly worried that I'm not doing enough for my siblings, missing so many milestones and watching their lives happen over social media. I worry that I'm not able to make them feel supported when I'm only home sporadically. When things get hard, I worry about not being there to make sure everyone is okay and taking care of themselves. I often try to be the emotional rock for my family when life gets messy, and sometimes that feels like an impossible task over phone calls, Snapchats, and text messages. The homesickness I've experienced as a sophomore isn't about missing my bed or my kitchen (although I miss my dogs equally as much); it's about missing the time when "home" was a location, a place where all the people I love existed in one space, before I had even realized that was something I had to lose.
As hard as this new kind of homesickness has been, it's also been a really valuable experience. I've built roots in a new city with some incredible people, and I've accomplished so much already in my time at BU. The support system I have here is so important to me, and it's thanks to those people that I've been able to live so much more authentically since my freshman year. 
I'm proud of the life I've made for myself in Boston, and that makes it so much more special when I get to be in the same place as my family. Whether I'm showing them around the city and giving them a glimpse into my life here, or going back home for a while, my time with my family is all the more precious because of the time I've spent away. While it's been hard to adjust to the distance, it's also made me appreciate the support system I have in my family so much more. We may not be living in the same house, but I know they are always just a phone call away, and I know that when I do get to go home, things will be the same as they've always been.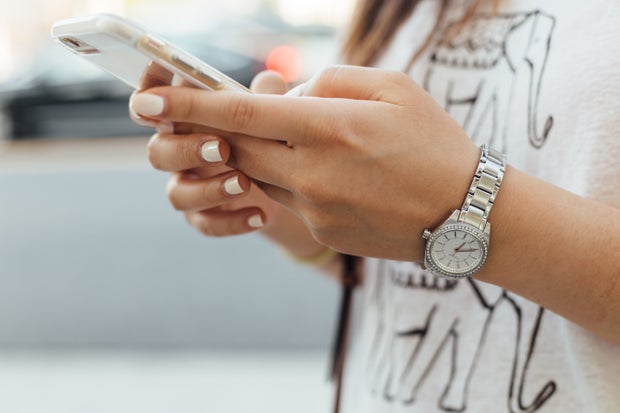 Photo by Paul Hanaoka from Unsplash
"Home" might never be a location again, not in the way I used to know it, as my siblings move out and my parents someday move too, but it will always be a feeling I have when I pick up the phone on the way home from class, or Snapchat my brother about high school, or sit down to dinner with my whole family over the holidays. It's those moments that remind me that no matter how far I go, I will always be one step away from home.  
As the spring semester picks up and the Boston winter continues to be brutal, it's important to check in with ourselves and our loved ones. Give your family back home a call, or spend some time with your found family in Boston. Regardless of where your roots run deepest, it's always important to dedicate some time to the people we love. 
Want to keep up with HCBU? Make sure to like us on Facebook, follow us on Instagram, check out our Pinterest board, and read our latest Tweets!