Good Grief: What I'm Thankful for During the Holidays
The holidays are a really difficult time for me – it really emphasizes the loneliness that comes with grief. On top of that, the feelings of loss are greater than ever. If there's one thing I can count on each holiday season, it's that the grief will come back, even if I've felt okay lately.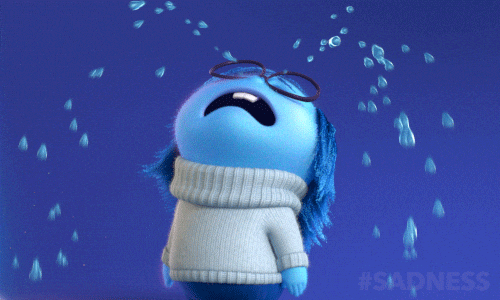 Since I've been in therapy for so long, I've learned to sit in these moments of sadness. Grief, as I've come to understand it, is just love with nowhere to go. Grief is a recognition that you loved fully, and that love is absolutely beautiful.
With this in mind and that it's Thanksgiving, here are the things I'm thankful for this year, despite the grief.
1.

I'm thankful for love.

Over the last year or two, I've recognized my capacity for love as both a weakness and a strength. This year, I want to sit in the ability to love and the ability to hurt. Sometimes, experiencing pain and grief can make individuals hard and bitter to life, which is okay. I think the ability to love and accept love is a skill that not everyone has.

2.

I'm thankful for therapists and mental health providers.

As a profession with extremely high suicide and burnout rates, mental health professionals are undervalued by our current healthcare system and societal views definitely don't help the stigma around mental health. My therapist talks me off a new ledge every week, focusing on how grief interacts with my daily life. Without her, I definitely would not be graduating this May.

3.

I'm thankful for my friends.

Friends, in all walks of life, are invaluable. There are days where you'll want to kill them and question whether this is your favorite person, but they keep you grounded in reality. My friends, despite how different they are, are so near and dear to my heart because they all bring different things to my life. I would not have gotten through the immediate aftermath of my mom's passing without them. Their love and support really gets me through.

4.

I'm thankful for my extended family.

My biological family may have disappeared and left me on my own, but there are a thousand individuals who adopted me and love me as if I was part of their family. Blood of the covenant is stronger than the water of the womb, meaning the family you build can be more powerful, protective, stronger than the family you're born into. This has definitely held true for me over the last two years.
With this in mind and Thanksgiving upon us, what are you thankful for? Have you told your favorite people that you're grateful for their presence in your life? If not, you should do so. Nothing is better than making someone's day and validating their presence! Happy Thanksgiving!
Want to keep up with HCBU? Make sure to like us on Facebook, follow us on Instagram, check out our Pinterest board, and read our latest Tweets!