The Freedom of Putting Your Electronics on Do Not Disturb
In my stats class last semester, my professor had us all pull out our phones and check our screen time. She was collecting data for an in-class example—nothing too exciting— but it was a jarring activity nonetheless. I averaged about six hours, and I didn't think it was a problem, and honestly, I still don't.
I've never been one to argue that we're on our phones too much because I'm firmly a member of the "technology keeps us more connected and disseminates knowledge" camp. I spend a lot of time on my laptop and phone, but I don't think it hinders my productivity or my ability to connect with people in real life. Sure, online shopping during a lecture is some less-than-ideal behavior that I've been known to exhibit (sorry if my screen has distracted you during philosophy class), but I maintain that technology has an overall positive impact.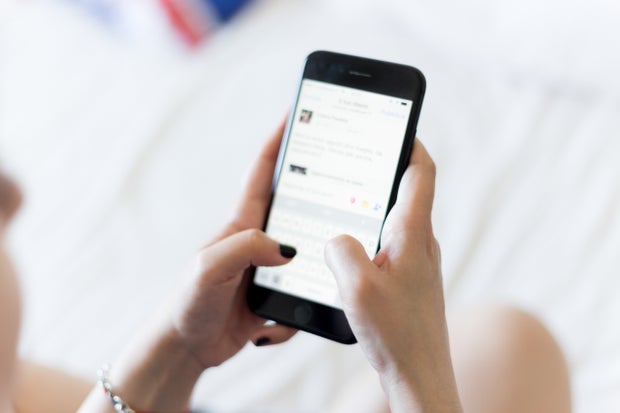 Oleg Magni on Unsplash When the global pandemic induced colleges to close their campuses, I was on spring break and unable to go back to my dorm to pack up all my stuff. I left a lot of valuable things there, including a solid 90% of my entire wardrobe and my copy of the Norton Anthology for my English class, which I angrily repurchased last week. But one of the most important belongings I left behind was my Fitbit charger.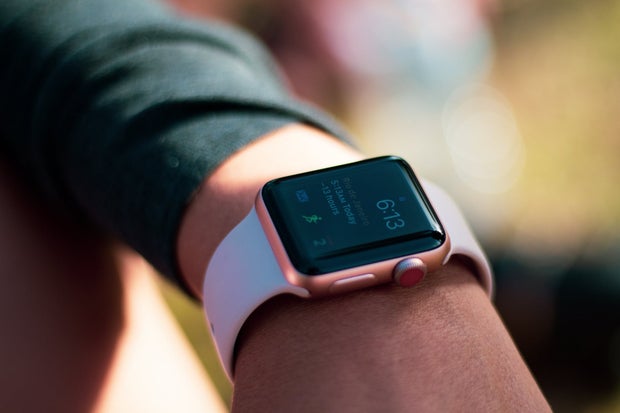 Pexels In a week, my Fitbit ran out of battery, and the vibrations that I would feel on my wrist every now and then disappeared. For a few days, I felt phantom vibrations (yes, that's how bad it was). But quickly, I adjusted to not having anything on my wrist. I, for the first time in a while, wasn't instantly alerted of someone texting or calling me.
Of course, I still had my phone with me, and while it's on me 24/7 more or less, sometimes it's charging in the other room or flipped face down when I'm studying. My phone rules my life, but it was the Fitbit vibrations that kept me connected to it. And when I finally took off my Fitbit, I felt incredibly free. It was addicting— within the next two days, I had turned on Do Not Disturb on my iPad and my MacBook.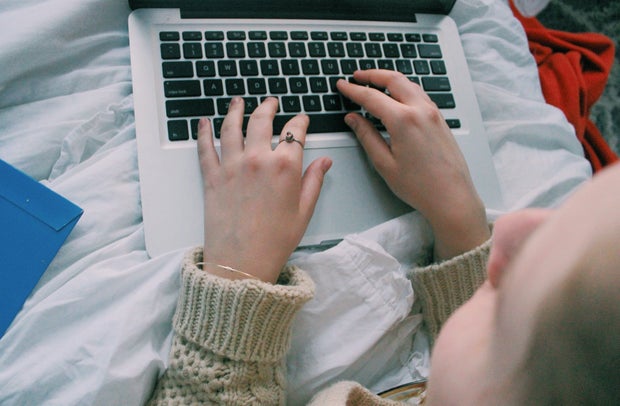 Anna Schultz / Her Campus The latter took some effort, in the form of some late-night Googling. Do Not Disturb can only be activated between hours you set during the day (so it turns off every day) and you can't have it on indefinitely. The alternate is to disable notifications, but that's not what I wanted. What I wanted was in the form of a wonderful tip someone had shared online: if you set Do Not Disturb to turn on from 1:01 AM to 1:00 AM, it's basically on the entire time, with just one minute where notifications are allowed to bombard your laptop.
I gleefully set this up on my Mac, and a few days later, I realized how much my mood has improved. Not feeling pressed to instantaneously respond and react to things happening has been such a wonderful experience.
As much as I love being connected and aware of everything, having Do Not Disturb on has produced such positive impacts on me, especially now, when at least half of all my notifications are from news outlets, and the news is never particularly uplifting.
My daily average for notifications is 265 (up 18% from last week, apparently), and not having them appear across all my devices constantly in a terrible vying for my attention has been truly freeing.
Want to keep up with HCBU? Make sure to like us on Facebook, follow us on Instagram, check out our Pinterest board, and read our latest Tweets!