Film vs. Disposable: My Take on the Latest Photography Trend
Lately, disposable cameras have been the newest and biggest trend. This is, in part, due to many influencers and celebrities using them in an effort to capture a more "vintage" look, reminiscent of the '90s and early 2000s, and posting them on platforms like Instagram. Even YouTuber David Dobrik created his own app, Dispo, for the purpose of making photos taken on your cell phone look like they were taken on a disposable camera. Interestingly, the app makes the user wait until 9 a.m. the next day to actually see what the photos look like –– this is similar to the way that one has to wait upwards of a couple weeks to get disposable photos developed in a store (but in a much shorter time frame). 
Of course, no app will ever compare to the real thing, but I'm here to tell you that if you like using disposable cameras and achieving that specific look, then you should invest in a film camera instead.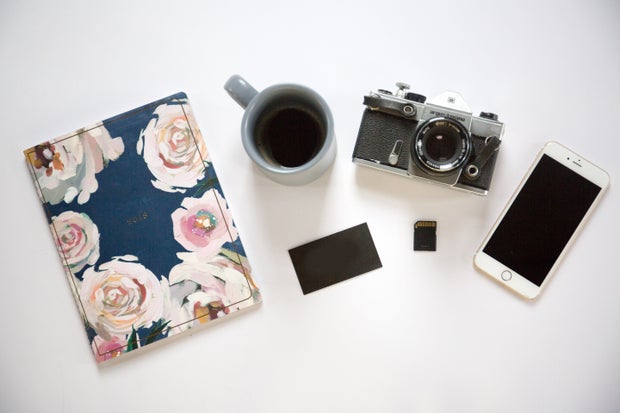 Photo by Kristin Hardwick from Stocksnap
Film cameras are better for a variety of reasons. First, they're reusable, meaning you don't have to go to the nearest CVS and pick up a disposable camera when you run out of photos on the one you already have. That price can add up over time, whereas with film cameras, the main parts you're investing in are new rolls of film and developing the photos. In some places, you can get a three pack of Fujifilm 35 mm film (in color) for as low as $15. Each film roll has 36 exposures.
Next, it's super easy to find film cameras for much cheaper than disposables. At places like CVS and Rite Aid, one disposable camera that has 27 exposures can cost anywhere between $15 to $20. I was able to find my film camera, a Canon Sure Shot Telemax 35 mm camera, at a local Goodwill store for $4 –– it was in perfect working condition. Don't be fooled and think you need to spend hundreds of dollars on a vintage film camera in order for the quality to be good –– my exact camera is selling on websites like Etsy for around $150! Check your local thrift shops or places like Facebook Marketplace to get a good deal on a camera.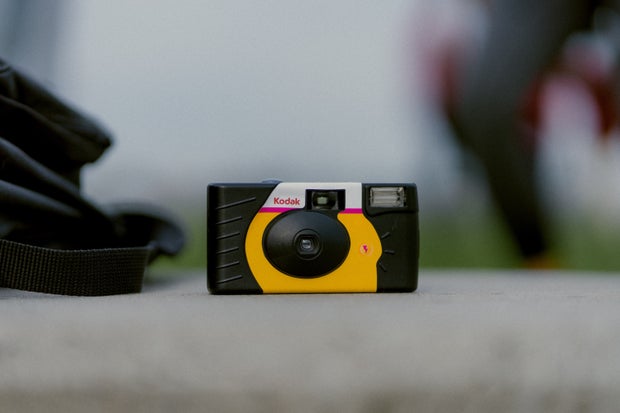 Photo by baby abbas from Unsplash
I've had my camera for a little over two years now, and it still is working great. Unlike disposables, it has two different lens focal lengths, so you can choose to zoom in to get a better shot if necessary. All you need to do is load the film in yourself, which is very easy to do, and there are plenty of YouTube tutorials that show how to do it. Just be careful not to open the compartment where the film roll is placed if you are not yet done taking the 36 photos, as exposure to light can ruin the film roll if it is not finished. 
As for developing the photos, when I'm in Boston I take my film to Hunt's Photo and Video in Kenmore Square, where it is ready to pick up usually within two weeks. There, you can have them put the photos on a CD or a flashdrive to upload to your computer, as well as get physical prints. The pricing varies and depends on how HD you want them, but it is not by any means expensive. 
Ever since I started using my film camera I've stuck by it because of how easy and reliable the process is. I hope one day to collect more film cameras, seeing as each of them have their distinct look, but for now I'm okay with the one. 
If you're planning on taking photos often with disposable cameras, then investing in a film camera is the way to go.
Want to keep up with HCBU? Make sure to like us on Facebook, follow us on Instagram, check out our Pinterest board, and read our latest Tweets!