Facing My Performance Anxiety in the Era of COVID-19
Throughout my whole life, I've been a creative person. I realized in high school that every single job I had ever dreamt of having was artistic—painter, ballerina, fashion designer, photographer, journalist, even a Food Network star. But once my fake British accent and I took to the audition stage in the run-down auditorium of my little Catholic high school, something clicked within me the first week or two of my freshman year: acting. 
The first play I auditioned for and was cast in was "The Importance of Being Earnest"  and my character's name was Merriam—a name change from the traditionally male butler role of Merriman. I didn't care what size the role was. Backstage feasts of sugar cubes meant to be used for onstage tea scenes, a "High School Musical" sing-a-long atop the tables of our cafeteria "green room" (which the audience could definitely hear upstairs), bonding with a classmate and actress who would become one of my best friends, and making the audience laugh made me come back for more the next year. 
Throughout the rest of high school, our tiny drama club grew. We went from one mainstage show to one straight play and one musical per year. I played roles in shows I will forever be proud of, and I made a second family. I got to go to the Massachusetts Educational Theater Guild Drama Festival with my incredible, talented friends twice. And my senior year, when I was president, I even won an acting award! I am thrilled by how we all grew the Matignon Drama Club over those four years, and I always look forward to returning to the school to see how the devoted students (cast and crew) and directors continue to expand the program.
Despite my growing love for theater, every time I was about to go on stage, without fail, I would be met with crippling anxiety. I couldn't stop swallowing, my throat dried out, I was sure I'd forgotten all my lines, I was sweating even though I was cold, my head hurt, I felt nauseous, I couldn't breathe, and my hands shook uncontrollably. It was terrifying. But I kept doing it, because I knew at the end I would feel that adrenaline rush from performing that would make me want to do it again.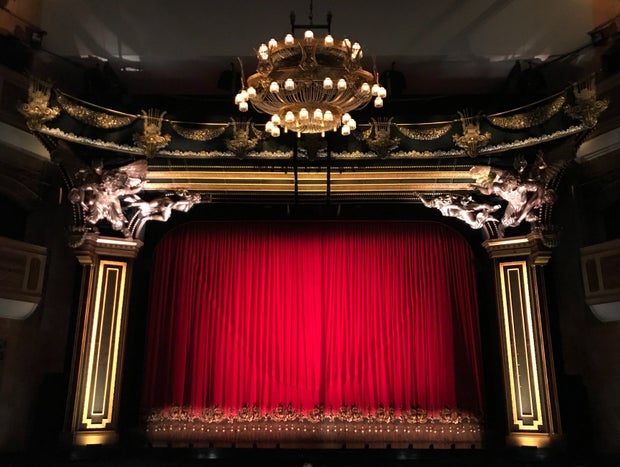 Photo by Gwen O from Unsplash
As I've gone through college, that anxiety has only gotten worse. I have avoided auditions just to avoid that feeling, and I have certainly not done my best work in some of the auditions I have been to, because I cannot get out of my own head. My fear of messing up has done the opposite of helping me—it has actually caused me to forget things. The panicked thoughts about making mistakes and the anxiety around disappointing others and myself has ruined opportunities for me. It also made me fall into a rut at the beginning of college. 
Boston University was a huge change in size from my high school of approximately 400 students. I didn't want to stop acting, because I decided in high school that it was a passion I had to continue to pursue. So, when auditions came up during my first semester, I convinced myself to go for it. I was called back for the musical I auditioned for, went back, and didn't do as well as I wanted to. But I knew that I had a tendency to be hard on myself, so I thought maybe it didn't go that badly. If my high school experience taught me anything about extracurricular theater, it was that a callback for a lead meant you would definitely get some role. Wrong! So many more students audition in college, which I should've taken into consideration.
It shouldn't have been a big deal to me. I know now that not getting that role didn't mean I was a bad actress. Still, in my head, that's exactly what it meant. I decided to work in tech on a couple of shows, but was sad when I realized an unspoken divide existed between cast and crew that hadn't existed at my high school. Though I was technically part of the team, I still felt like an outsider. 
Auditioning again my second semester for different theater groups, I wasn't called back. I continued working on crew (which I still enjoyed, but not in the same way as acting), and the more time went by without being on stage, the sadder I became. It took me a while to figure out why I was feeling so much like something was missing, but when I did realize it I knew that I couldn't stop working for what I loved. If I felt empty without acting, I knew it was a necessity to my life.  
As sad as I was, I kept going. My first semester of sophomore year, I auditioned for even more plays. That semester brought another callback that led to nothing, and I hadn't heard from the singing group I auditioned for. Weeks later, after already having resigned to another semester without a performance outlet, I found out I was in! Finally, something to be excited about.
I even decided to send in an audition for BU On Broadway's "Miscast" event.  Knowing the audition was a video and not in person, I worried less because I was aware I had more than one chance. But that event led to perhaps the worst panic attack I've ever had. I knew no one at the rehearsals and did not want to perform in front of any of them. My usual symptoms of anxiety were present. In the end, I got through it. Then, came the actual day of the performance. 
I woke up feeling nauseous and having stomach issues. Before I left for class, I threw up. I knew something was very wrong because I hadn't thrown up in years. The event was at 8 p.m., and I was on edge the whole day. My heart never stopped racing, I couldn't eat, I couldn't focus, and my chest was tight. I tried to have lunch after class but had to throw most of it out. I had to study for finals, but I couldn't get my mind to stop racing, so I went to the movies. It was the only part of the day I felt even remotely better, but I still couldn't get my mind off the performance. During other people's performances, my mind continued to wander. 
The closer my performance got, the worse I felt. When I finally did sing, I did not let go of the microphone stand once. I couldn't relax. Despite all my preparation, I thought I started in the wrong key. I was not remembering the lyrics, but somehow they still came out. In the scheme of things, it probably went fairly well, but my sick feelings didn't wear off in the way I was used to happening after a performance. I couldn't even have a proper McDonald's celebration with my friend after because I still couldn't eat. I had to go right to bed when I got home because of a searing headache.
When COVID-19 hit hard in March, I was in the middle of rehearsals as Desdemona in "Othello" in a Shakespeare scene festival organized by the BU Shakespeare Society. It was going to be my first time acting in two years. Unfortunately, it was not meant to be. BU Off Broadway, the charity choir I sing in, continued to perform online, but I went another year without acting. I know it's alright for me to be disappointed, but there are so many worse things that have happened in this world since March than that. We are all painfully aware of the toll COVID-19 has taken.
It's completely understandable and acceptable if people do not have the energy to be productive every day right now, let alone to write the next "King Lear." After about six months of the pandemic, however, I realized that I didn't want to keep letting myself make excuses for not acting. If I didn't have to audition in person, now was my chance to jump back in! 
This past September, I auditioned again. And guess what? I got to play the lead role of Eleanor Vance in BU theater group "Wandering Minds'" podcast of "The Haunting of Hill House"! One of the best compliments I have ever received was being told I had a great speaking voice, but I had never gotten to do any voice work before. Without my face front and center, the production let me jump in without hesitation. I screamed and cried in horror and anger, I got to act possessed. From emotion to emotion, I felt at home in my acting without having to be negatively self-conscious. Now I know what I didn't before: that I would love to pursue voice acting professionally in the future.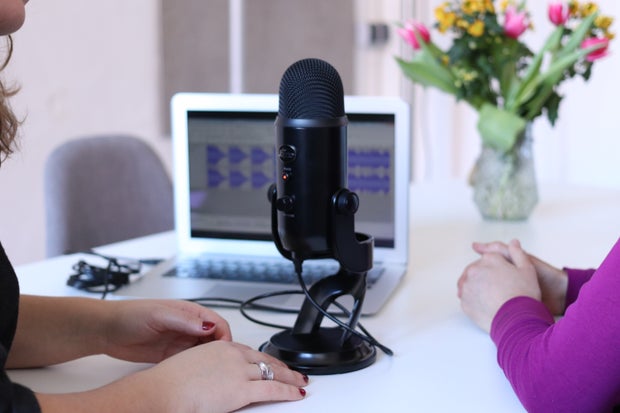 CoWomen via Unsplash
I also auditioned for roles in Shakespeare Society's audiobook of Macbeth. I played various roles across range, and it was so fun to switch between them. My favorite, though, was the role of the Porter. It's not every day you get to play an over-the-top drunk! In addition, it was exciting to play a role to make people laugh again. 
I sent in videos of me singing and acting in order to be cast in an original musical written by another BU student. Working on it so far has been a positive and educational experience. I have never had the opportunity to be in an original work, and I cannot wait for people to see it. I have had some struggles because I cannot sight-read music, but I'm working hard with the help of the amazing creative team behind the play. I'm learning an original song that I get to perform for the play's virtual annotated libretto! 
Additionally, I watched Bill Hader's HBO show "Barry" in the early fall and, it probably sounds very strange, but that's what pushed me to finally take my next step in acting. The premise made me think: "If a hitman can take an acting class, why can't I do it?" So, I took one. I went online to Second City LA and spent 8-weeks working on scenes from different genres through script work and applying that work to practice. Since the class was asynchronous (having us post our work and then receive feedback) I didn't have to worry about falling behind in my school work.
This week, I'm auditioning for another radio play at BU. Though I was very nervous to do so, I also joined the prerequisite Film and TV class this semester in order to pursue a Film and TV minor, because I would love to be able to have the skills to create my own films to act in. I have even started to look at graduate schools for performance studies. 
The unintended consequence of working online this past year is that it has somehow encouraged me to step out of my shell. I know that whatever happens, happens. But what this year has taught me is that I cannot give up my dreams for any reason. I know that one day I will have to once again step out from behind my screen to audition, and I'm not saying that by that time my anxiety will be gone because I know it won't. 
What I also know is that I am putting in the work now to get myself to a place in the future where I am better prepared than I have ever been. I'm proud of what I have accomplished for my own happiness this year and am excited to see where this new me ends up. 
Want to keep up with HCBU? Make sure to like us on Facebook, follow us on Instagram, check out our Pinterest board, and read our latest Tweets!