Once I moved to Boston, I kept seeing apple cider donut this and corn maze that, but I had no idea just how much these things meant to folks on the East Coast. These were quintessential childhood memories for so many people, and I felt totally out of the loop––but eager to catch up. Now I find myself pouring over lists of the "10 Best Cabins to Rent in New Hampshire" or "New England's Most Beautiful Roads for Leaf Peeping" (my favorite new term I've learned since swapping coasts). I can't get enough of the pumpkin-lined stoops in the South End or the copious amounts of pumpkin-spiced sweets offered at every coffee shop. The love for autumn here is intoxicating and I am not mad about it one bit.
During my midterm grind, I was feeling major FOMO scrolling through picturesque scenes of all the apple orchards and pumpkin patches my friends were visiting on weekends. I never really gave much thought to these incredibly basic but oh-so-beautiful fall activities since I grew up on the West Coast where they aren't as popular. However, I've definitely grown accustomed to New England's propensity for embracing the fall season and I wanted to make sure that this year I went all out. 
I had been dreaming about taking a trip outside of Beantown since I saw the first leaf turn on the tree outside my apartment window. I figured Salem would be the perfect first stop on the ultimate fall adventure. I have been dying to visit since my freshman year, but I was never able to coordinate anything by the time the season of the witch rolled around. This year, I specifically wanted to go three weeks before Halloween, when I figured it wouldn't be so busy. Well, as it turns out, I completely miscalculated. When my boyfriend and I drove up there, we were greeted by massive crowds and pure chaotic energy. The one good thing is that nearly every person on the street was wearing a mask, but still, the scariest part of Salem was definitely the lack of social distancing. All in all, we had a great time just walking around and seeing the town itself as opposed to taking part in the kitschy witchy stuff that probably costs way more than it's worth. We strolled around cute neighborhoods filled with adorable decorations while munching on pumpkin fudge and witch hat gummies from the oldest candy company in America (seriously). It truly was quite a magical afternoon!
The stars ended up aligning extremely well for me thanks to Indigenous Peoples' Day (which you can learn so much about by clicking this). I only have classes two days a week normally, and the BU Monday schedule blessed me with only one day of classes that week. I decided that it would be as good a time as ever to check some items off my ideal fall bucket list and spend some quality time with my boyfriend. After our Salem excursion, we headed out on our journey to Long Island, where he grew up. I had my ultimate leaf-peeping experience driving from Massachusetts through Connecticut to New York. I could not keep my eyes off the mesmerizing blur of fiery red, zesty yellow, and burnt orange leaves rushing past my window. I kept squealing every time I saw a dense patch or a small pond speckled with fallen leaves, and my boyfriend was laughing at me the whole time. I didn't mind though because we both knew how majestic it looked.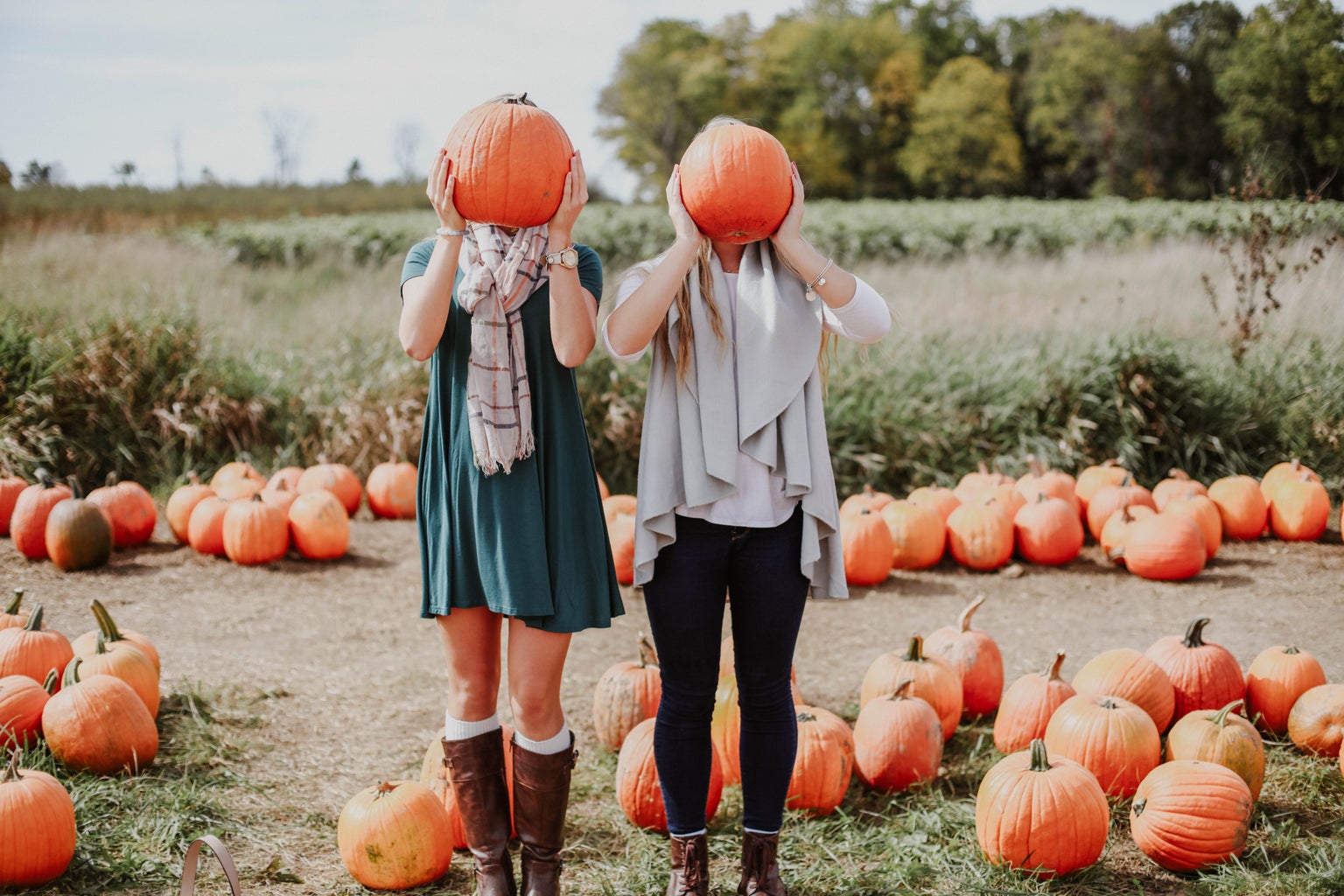 When you think of Long Island, the first thing that probably comes to mind is the Hamptons. That is fair, but I truly don't think the area gets enough credit for its beauty in the fall. We spent the week hopping between farm stands to taste fresh apple cider donuts and buy some homemade apple butter, picking pumpkins and apples, and strolling through sunflower fields. It was just as wholesome and wonderful as it sounds, and the trip truly soothed my soul. To burn off some of the buttery roasted corn and pumpkin pie, we went on little hiking trails through some of the most beautiful forests I've ever seen. There were moss-covered tree logs and a blanket of pine needles covering the whole ground. Branches growing heavy with thick bunches of bright yellow leaves that gently shook off in the breeze. Occasionally, I would see a puff of white fur flash in the distance, and then I'd see a deer peek its curious face through the brush to look at us. 
For this week's playlist, I compiled a smattering of songs we listened to throughout the week. The second we got on Massachusetts Turnpike I immediately had Vampire Weekend's "Cape Cod Kwassa Kwassa" stuck in my head. Once we started seeing the more colorful clusters of trees, I wanted to hear some more recent alt-indie jams like Tipling Rock's "A Side / B Side." On the days we drove out to the farm stands on the North Fork of Long Island, I put on some tracks from my "open prairie driving tunes," which make a brief cameo on this playlist. And when the sun was setting just right over the treetops on our way home, I put on some Hippo Campus since they make the best lo-fi, super emotional jams. 
So there you have it! All my autumnal dreams finally came true and now I can say I've done it all––apple picking, pumpkin patch strolling, leaf-peeping, corn maze wandering, and more. Now the countdown begins until next year! xoxo, Emma
Want to keep up with HCBU? Make sure to like us on Facebook, follow us on Instagram, check out our Pinterest board, and read our latest Tweets!