For years I have struggled to find the time and motivation to cook three meals a day for myself. The first few years of college made it pretty easy, as there were dining halls and quick stops all over campus. However, after moving into my first apartment, I quickly realized how learning to cook was essential for so many reasons. Be it budgeting, staying healthy, or finding the time to do something for myself, cooking became a healthy outlet for me. 
Ever since I became vegan a few years ago, I have very much missed pesto. It's one of the odd sauces that I can't seem to ever find a good substitute for in stores or restaurants. So, after looking at one too many foodie TikToks, Instagrams, and blogs, I decided it was time to make my own pesto sauce, taking little things from different videos and seeing if I could come up with a great vegan pesto. 
And I did! 
I used Eat With Clarity's Dairy Free & Vegan Pesto as a blueprint, but added a few twists to make it more my style. Below are the ingredients and steps to follow!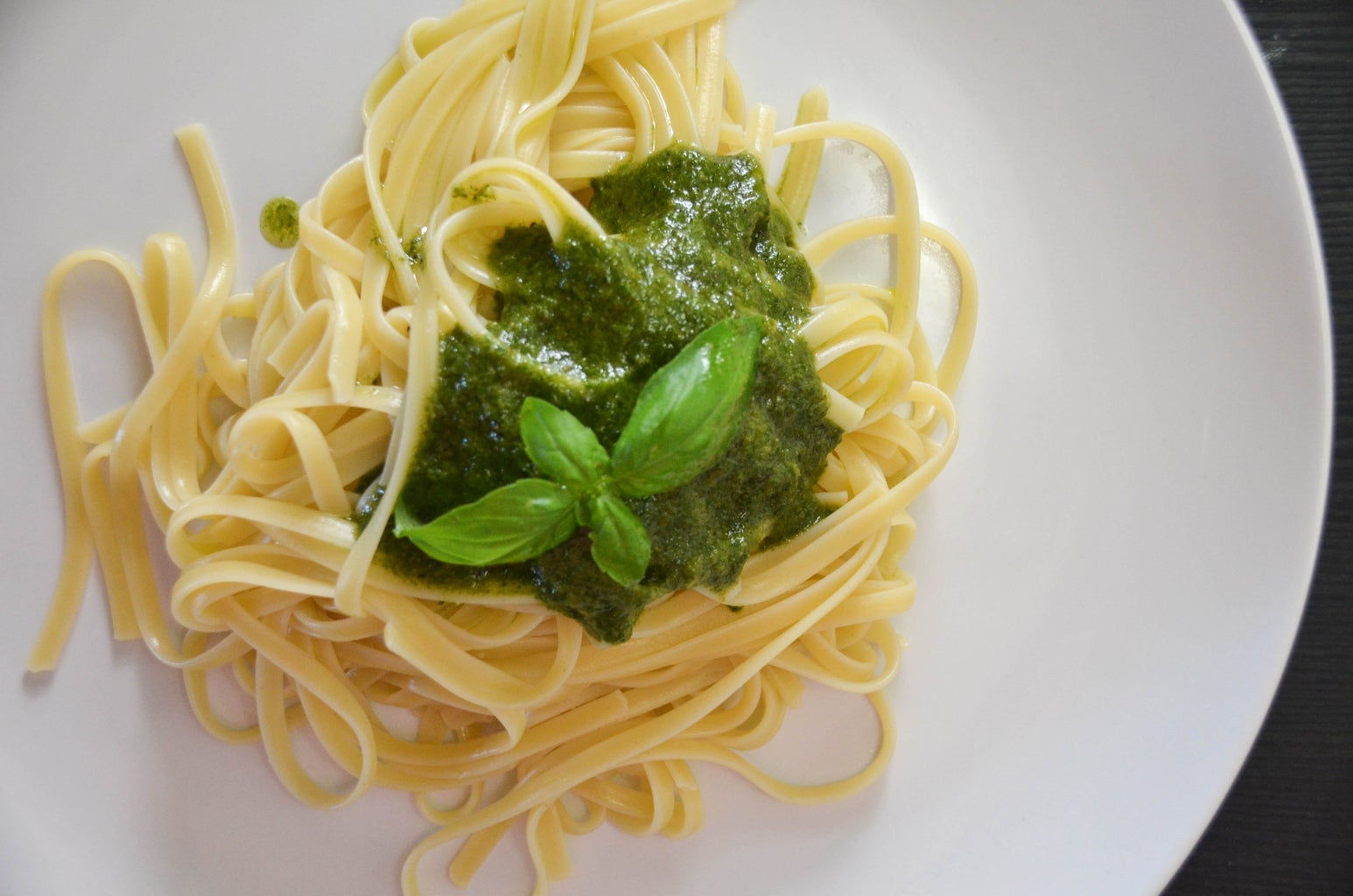 Total Time: 30 minutes 
Total Servings: 4 
Ingredients:
Your favorite pasta (I was really in the mood for rigatoni, so that's what I went with.) 
2 packed cups of fresh basil (I bought mine from Whole Foods, because I just can't seem to keep my basil plant alive.) 
1.5 cups of cut kale 
½ an avocado 
½ cup of olive oil 
3-4 large cloves of garlic (I love garlic, so I added closer to four large cloves at first, and then I taste-tested until I loved the taste.)
Juice from 1 lemon (If you don't have a fresh lemon, just use two to three tablespoons of lemon juice.)
1/3 cup of vegan parmesan cheese (I used Violife's Parmesan.)
Salt, Pepper, Oregano, and Red Pepper Flakes to taste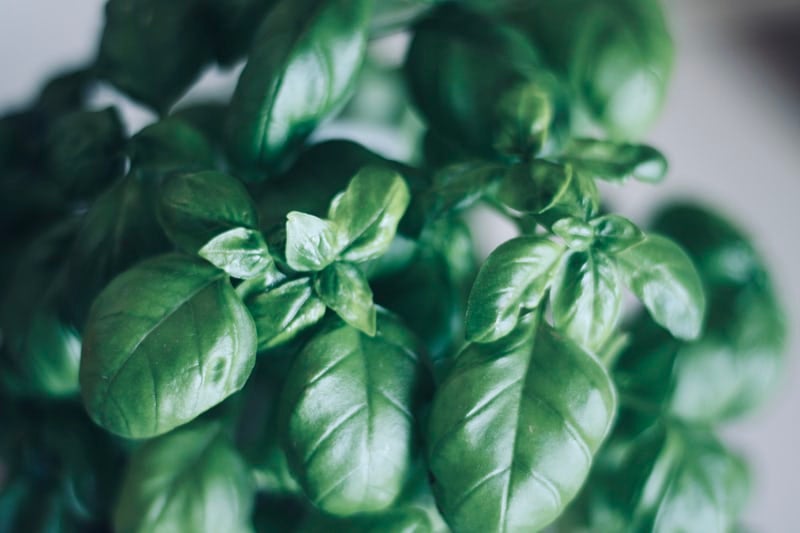 Instructions: 
1. Get out your food processor (or blender), pasta pot, cutting board, knife, and some music! 
2. Wash your basil and kale, and then throw them in the food processor. (I also started boiling the water for the pasta here, because it takes about 10-15 minutes.)
3. Dice up your garlic and add that to the processor.
4. Pour the oil into the processor and squeeze your lemon over the ingredients as well. 
5. Blend! I used a food processor and pulsed the ingredients at a low speed (I have no idea if that's the correct culinary terms for what I did, but you get the point). 
6. Add the parmesan to the processor and blend it in. 
7. I added the avocado in now, because it looked a bit liquidy, so I diced it up and threw it in.
8. Add your spices, (as much as your heart desires) and then blend, blend, blend!
9. Put your pasta in the boiling water and stir it up! 
10. I put a little pesto sauce on the bottom of the bowl, drained my pasta, and then poured it into the bowl and started mixing it. 
11. I put all of the pesto sauce onto the pasta without any leftovers. 
12. Plate it! 
13. ENJOY!!!!
My roommate and I absolutely loved the sauce, and it was relatively easy, quick, and mess free! My roommate might disagree with the mess free part, but I never cook and leave a clean kitchen, maybe you'll be able to? I will definitely be making this sauce again, and I hope you do too!
Want to keep up with HCBU? Make sure to like us on Facebook, follow us on Instagram, check out our Pinterest board, and read our latest Tweets!