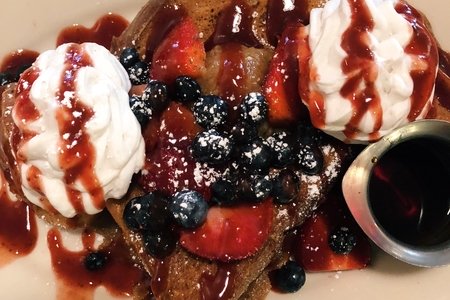 A Complete Guide to the Best Vegan Restaurants in Boston
Boston is filled with great vegan restaurants but it can be hard to find those worth splurging on. So, here are five of my favorite restaurants that are either predominantly vegan or have a complete vegan menu. From fast food to authentic Asian cuisine, I am sure you will be able to find somewhere that suits you!
1. by CHLOE.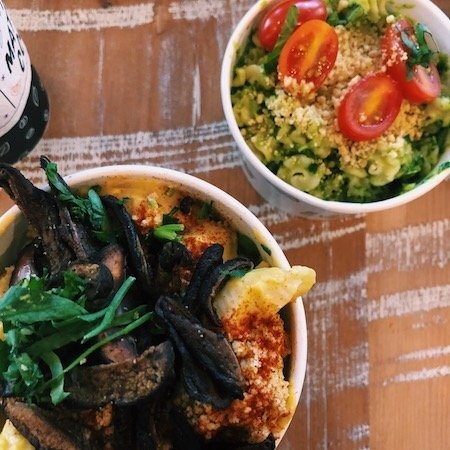 My go-to meal: Pesto pasta or mac and cheese with a side of fries!
A cult favorite, by CHLOE. has its massive following for a reason. With a vegan spin on fast food, there is an array of goodies to choose from here. They have everything from brunch foods to pasta to cookies, all while being completely vegan. This is a good spot to bring friends who aren't vegan since their food truly doesn't taste like it is animal product free.
2. Life Alive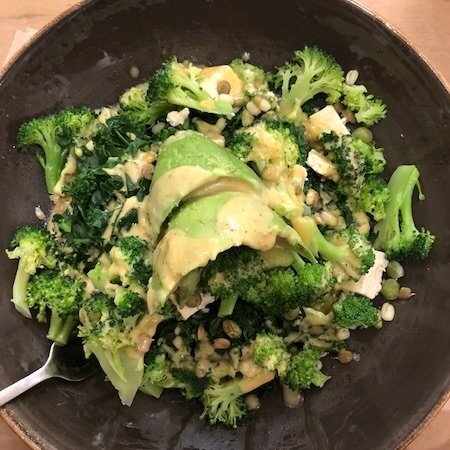 My go-to meal: Green Goddess bowl and Maca Malt smoothie
The newest addition to BU's portion of Comm Ave, Life Alive has quickly become one of my favorite restaurants in Boston. Completely vegetarian, this restaurant is full of good vegan options. Besides their large servings full of organic veggies, Life Alive also has some of the best smoothies and juices I have had this semester.
3. Veggie Galaxy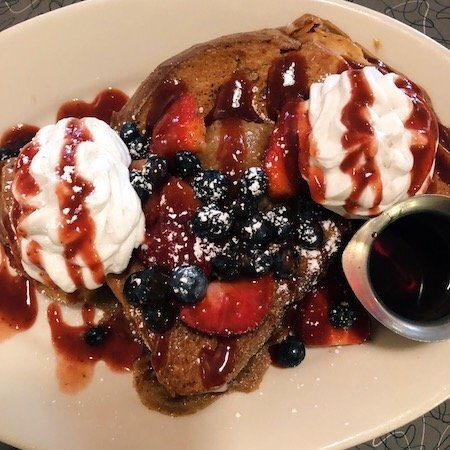 My go-to meal: Cream cheese stuffed french toast and the cookies and cream milkshake
If you're looking for somewhere to treat yourself, this is the place to do it. This retro diner serves everything from brunch to dinner. With the best soul food and milkshakes around, it's hard to order only one thing. Veggie Galaxy is home to the ultimate cheat foods so come prepared to calorie splurge whilst also enjoying great throwback music.
4. Rhythm and Wraps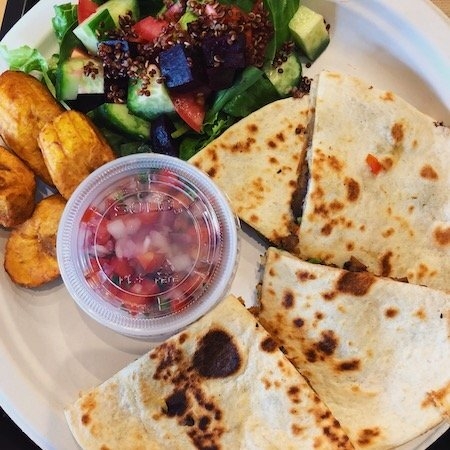 My go-to meal: Vegan cheese quesadilla with mock apple sausage and a side of plantains
With a menu that encompasses multiple ethnicities of food, Rhythm and Wraps is one of a kind. They pride themselves on having a vast selection of sandwiches that can be made vegan if they aren't already! Their sides and drinks are just as good as the actual meal and are definitely worth a taste if you are in the area.
5. Cuong's Vegan Sandwiches
My go-to meal: Yellow curry on a sub sandwich
Deep in Chinatown, this hole in the wall has the best curry I have had in a very long time, and I have eaten a LOT of curries the past few months. They transform classic Asian dishes into vegan meals, including their desserts! While downstairs is a sandwich deli, you can go upstairs to dine in and have some of their other entrees.
Being vegan or vegetarian in this city is a breeze with all these yummy options around! Feel free to check out my food instagram to see what other food I'm consuming around the Boston area at @BodyPosb!
Want to keep up with HCBU? Make sure to like us on Facebook, follow us on Instagram, check out our Pinterest board, and read our latest Tweets!