Braving Boston's Blistering Winter—A California Girl's Acclimation to the Cold
Upon deciding to attend Boston University, my friends and family continued to warn me of the cold; their comments and concerns tripled after I mentioned I would be starting in the dead of wintry January.
As a 19-year-old denizen of the golden state, I may have underestimated the difference in temperature from my home to harsh New England winter. While I was slightly better off in that I was used to 50-60 degree weather on a daily basis because of my location on the central coast, in no way was I mentally prepared for what was to come. Of course, in my suitcase I packed all the three sweaters I owned, a cute pair of short snow boots, a snow coat two sizes too big – to squeeze all the layers in shirts, jackets and sweaters – and a handful of scarves and hats.
Upon arriving on campus the first day of orientation, the sun was shining, the birds may have been chirping and all in all, I felt as though I was prepared enough for the "harsh" winter the good people of California has warned me about. The following day it began to snow and as I took some fun and cute photos, my doubts of the true cold had begun to fade. I began to understand what Elsa meant when she said: "the cold never bothered me anyway."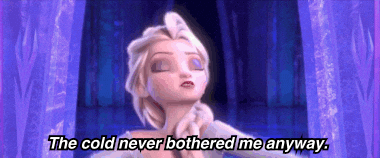 Fast forward two days. It was the day before classes began. I decided to take the T rather than my trek from east to west campus to attend an event. By the time I had walked out of the building, it was 5 degrees. 5 DEGREES. That was already 27 degrees below freezing. As I walked from one side of campus to the other, the wind and the treacherous cold were seeping under my skin. Every last bit of warmth was sucked out of me as I made my way back to my dorm. It took two hours before my legs returned to room temperature and that is when I knew I was not designed for this kind of weather.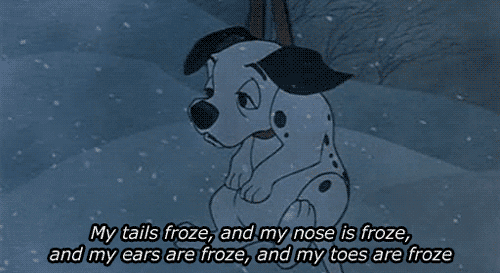 Since then I have learned my lesson: wear more layers that you think you need and wrap a scarf around your face.
I'm slowly becoming more acclimated to the cold; now 26 degrees does not seem as daunting but I still live in fear of the next blustery snowy day.
Want to keep up with HCBU? Make sure to like us on Facebook, follow us on Instagram, check out our Pinterestboard, and read our latest Tweets!