Art and Soul: Homesickness and Mary Cassatt
Mary Cassatt was a badass. She was the only American to exhibit with the Impressionists, and one of the first two American women to show their work in the Paris Salon. 
And yet, at first glance, her paintings used to bore me… the themes of domesticity just didn't resonate with my teenage self who longed for city life and adventure and independence — all things that I just couldn't find at home.
When I arrived at BU, I didn't feel even the tiniest bit of homesickness. I missed my family, yes, but I really didn't long to be anywhere other than my tiny cinderblock Warren Towers dorm room. I had spent so much time and energy in high school trying to get out of my small Connecticut hometown that I couldn't even imagine immediately wanting to go back.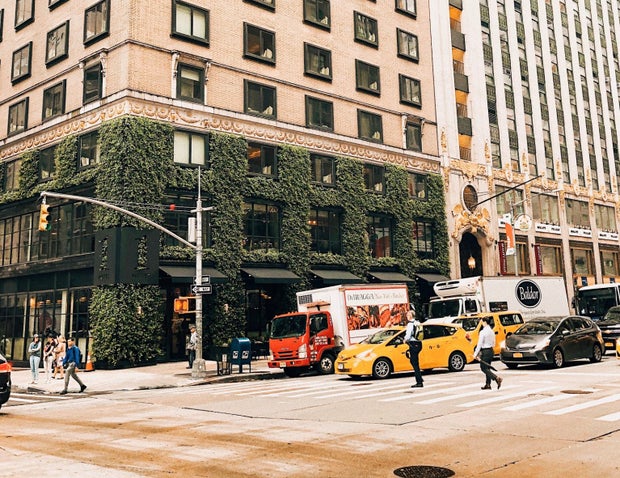 Zoë Hecht Friends and family from home would ask me on my first winter break, "How have you adjusted to college?" and my honest answer was that I really didn't feel like I had to adjust at all. The moment I got here, it felt like I was where I was always supposed to be. 
That's why, like so many other college students, I had a difficult time getting used to being home again when we were all sent home in March. Quarantine was not exactly kind to my mental health (surprise, surprise) and I missed Boston nearly every day that I was away. 
So you can imagine my shock when I returned to campus this fall and felt an immediate ache for home. Not home here, amongst the brash sports fans, squeaky trains and cobblestone streets, but home in Connecticut, my rural little corner of the state with apple orchards, town greens with gazebos and Dunkin' drive-thrus that have cars lined up around the block every day.
Despite my struggle with being home over the summer, the time I got to spend with my family and in my childhood bedroom had an effect on me that I didn't even notice until I was no longer there. Taken aback by this change of heart, I spent a lot of time thinking about where my lack of homesickness originally came from, and what I found is that Mary Cassatt and I have more in common than I ever could have imagined
Cassatt's depictions of domestic life are subversive, not traditional. As a woman in the art world during the late 1800s, she was exposed to so many restrictions and obstacles that her male counterparts were not. She was kept out of so many spaces that were easily accessible to men, and that was understandably a source of frustration for her. As a response, she chose to paint domestic scenes of women and children, because the home was the one domain that women had power in when the rest of the world was made for men.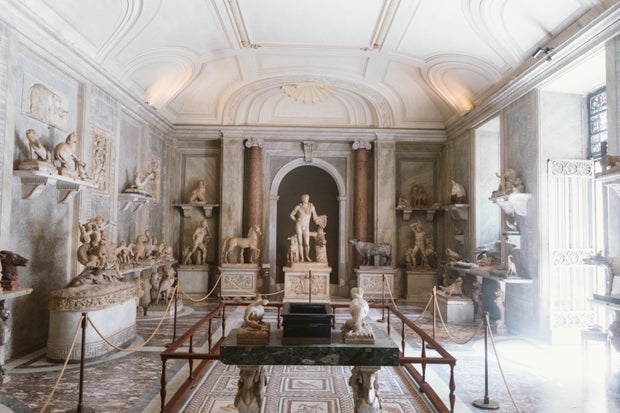 Photo by Martin Péchy from Unsplash Cassatt found strength in this; the smart, self-assured, regal images of domestic life that she painted reflect the way that she found empowerment in the home. 
The idea that I had to be entirely independent, never asking for help, always looking forward, not thinking about what I was leaving behind, came from insecurity stemming from loving home and finding comfort in familiar things. I didn't want to feel weak when I grew up seeing story after story of "girl bosses" who were trailblazing in every industry and not looking back. 
I saw a place that was traditionally considered to be for women and felt like that was something that I needed to reject in order to feel successful. In reality, embracing my roots and letting myself love where I came from has also helped me love myself and get even closer to being the person I want to be.
These are all of the things that I feel when looking at Mary Cassatt's Young Mother Sewing. The gentle certitude of the mother, the soft light, and the child's casual comfort in her mother's lap all give me that same kind of homesick ache that I felt when I came back to BU this fall. 
But knowing the path I took to get here, even the homesickness is a welcome friend because it reminds me that it is okay to love myself and where I came from, even as I look forward to what I want to do next.
Want to keep up with HCBU? Make sure to like us on Facebook, follow us on Instagram, check out our Pinterest board, and read our latest Tweets!