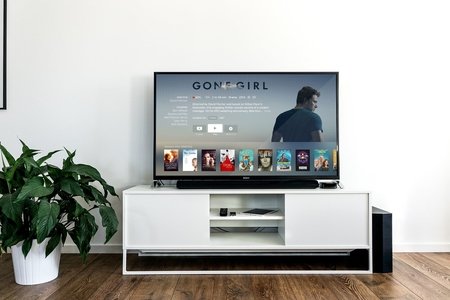 5 Times Sabrina the Teenage Witch Was a 90s Fashion Icon
We all know that Rachel Green from Friends is considered a fashion icon. With a haircut named after her ("The Rachel" was an iconic hairdo with a life of its own in the fashion world), how could she not be? But Friends was not the only TV show setting trends in the late 90s and early 2000s. One of my personal favorites that often gets overlooked is Sabrina the Teenage Witch. Not only are the vibes of this show absolutely immaculate, but it's also the perfect throwback as we approach spooky season. Sabrina Spellman's style deserves more recognition, so I've compiled 5 different looks from her character that are practically magical.
1.

This sheer, red, iconic look!

Besides the fact that I am so jealous of Sabrina's hair in this picture, I love everything about this fit. The neckline, the color, the material… by the time this article is finished, I'm going to have a lot of online shopping to do.

2.

This cute, casual top!

I absolutely love that this neckline is making a comeback. It's very cute and 90s, and the hairstyle that Sabrina is wearing with it makes for a perfect match. If I had this outfit, I would love to add some fun statement earrings as well!

Need I say more? I love denim-on-denim vibes (this is a pro-Canadian tuxedo household) and Sabrina's outfit in this image finds a unique way to fit into that trend. The denim pockets on her sweater are so cute!

As my ache for the holiday season grows stronger, this outfit increasingly works its way into my heart. The plaid skirt and the velvety top work really well together, and it manages to show a bit of Christmas spirit without being too overstated.

Lastly, another sheer top that I need in my closet right now. I love this outfit because most often this kind of top is popular in black, so it's great to see a different iteration of the classic sheer top + camisole look.
If you're in the mood for a Sabrina the Teenage Witch rewatch just like I am, you can find it on Hulu and enjoy all the style that the show has to offer for yourself.
Want to keep up with HCBU? Make sure to like us on Facebook, follow us on Instagram, check out our Pinterest board, and read our latest Tweets!