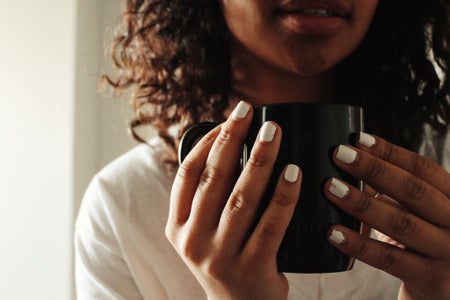 3 Great Stress Relieving Activities
Whether it be the stress of the recent presidential election, the stress of oncoming midterms, or the stress of spending Thanksgiving at home with crazy family, November can be a little overwhelming. Everyone needs a good stress relieving exercise to keep themselves sane with all of the craziness happening in the world right now. Here are some of my favorite stress relieving tips—I hope this helps someone out there feel better.
Journaling has been clinically proven to relieve stress. Studies from institutions like Cambridge University show that journaling for as little as 15-20 minutes three days a week improves both emotional and physical health. Expressive writing helps people with anxiety and depression to cope with their mental health, and in many cases, boosts their mood. Because journaling is a healthy outlet for self-expression, many report feeling less stressed after incorporating it into their daily routine.

Even though it might seem a bit silly or juvenile, coloring in a coloring book is actually very relaxing for the brain. Similarly to journaling, coloring is a healthy outlet for self-expression. And, for someone like me who can be a bit OCD sometimes, I personally find it very therapeutic to color inside the lines and organize which colors go where. Various stores sell adult coloring books geared towards stress relief. I actually own one, and it works!

Watching TV is a simple solution. Some might call it a great way to procrastinate rather than relieve stress, but it also relaxes the brain in the same way that journaling and coloring does. TV focuses the brain enough to keep it occupied without overworking it and causing anxiety. There are also ways to watch TV productively by choosing shows that are educational in some way, which makes the experience feel more constructive.
All of these activities are designed to keep the brain focused and occupied in a way that does not require much real attention, which is why I find them stress relieving. They are all what I would call background activities, or things I can do while my brain is thinking about other things. The low-stakes nature of these activities contributes to what makes them enjoyable. It is incredibly important to stay on top of stress levels—not only because of the mental toll that stress can take on your body, but also because of the many physical hindrances that come with high stress levels. Stress can lead to high blood pressure, which can cause cardiac failure. It can also cause memory loss, lack of focus, and in some cases can lead to depression.
Using these little tricks will hopefully keep those stress levels down as we enter the holidays. Now, more than ever, it is so important to stay healthy and happy!
​Want to keep up with HCBU? Make sure to like us on Facebook​, follow us on I​nstagram,​ check out our ​Pinterest​ board, and read our latest Tweets​!