Self-Tanners: Huge Hits and Major Misses
Although fall is quickly approaching, some of us are still holding onto our beautiful summer tans...
While our time in the sun might be coming to an end, our tans definitely do not need to!
We're sure you've heard horror stories about self-tanning disasters, Oompa Loompa look-alikes and streak-filled fails, but don't let that scare you away! Self-tanning is a great, safe alternative to bed tanning, and there are plenty of options on the market to choose from. We've done our research over here at Her Campus Bryant to come up with a list of our favorites (and a few flops) so you know which self-tanners are good go-tos, and others that are oh HECK no's.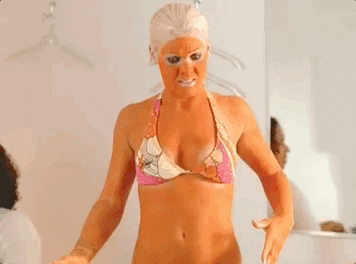 HIT: Loving Tan 2 Hour Express Dark-Self Tanning Mousse
(Photo Credit: Loving Tan)
Anything from Loving Tan is five stars, but the 2-Hour Express tanner is a cult favorite. It gives a rich bronze tan that lasts a good five to seven days and fades beautifully along the way. There is a color agent in the tanner that allows you to see exactly where you've applied the product and where you've missed. Although this tanner is a bit pricy, the results are definitely worth the money. If we had to recommend any of the self-tanners off this list, this would for sure be number one.
MISS: St. Tropez Dark Bronzing Mousse
(Photo Credit: Sephora)
St. Tropez is known for their fabulous tanning products, but this one in particular is a big flop. While the color is a great (a gorgeous deep brown) and the application is spot on (not sticky or streaky!), the staying power is what gets us down on this product. It comes almost completely off after two showers, fades in patches, and the worst part: you can literally sweat this self-tanner off – we speak from experience, unfortunately. Do yourself a favor and save your money on this expensive yet subpar tanner.
HIT: Jergens Natural Glow Instant Sun Mousse
(Photo Credit: Amazon)
If you're looking for a great, affordable tanning mousse, look no further: this self-tanner is high quality at a drugstore price! This Jergens self-tanner gives off an olive-based bronze tan, which looks the most natural for girls whose skin has more of a warm undertone. It sinks into the skin fast, doesn't transfer onto your clothes or sheets, and lasts a solid five days before needing a reapplication.
Pro Tip: Make sure to exfoliate your skin well once it starts to fade away; this allows the product to seamlessly re-apply over itself without any patchiness!
MISS: Jergens Natural Glow Daily Moisturizer
(Photo Credit: Amazon)
This self-tanner is kind of an OG – it's been out forever, and everyone and their mother has probably tried this out at least once. While it's not necessarily bad, it's really just not that good.
It takes about 4 days of diligent application to even see a hint of color, and that color tends to pull orange on most skin tones. The color builds up on any area where your skin is typically drier (think hands, wrists, ankles, and knees) which leaves the tan looking patchy and unnatural. Self-tanning formulas have come a LONG way since this product was first released. With so many better options on the market, skip this one and buy one of our favorite alternatives!
HIT: Bali Body Self-Tanning Mousse
(Photo Credit: Bali Body)
Bali Body is best known for its tanning oils, but this self-tanning mousse is a huge favorite of ours. Between the delicious caramel-color it gives the skin to the never streaky application, there's a lot to love with this tanner. We appreciate that it's fairly quick with drying and does not have that "self-tanner" smell – a win-win.
This product is also vegan-friendly and 100% natural DHA. The only con is that it's not particularly long-lasting – it needs to be reapplied about every four days – but the tan it produces is so natural we don't even mind!
We hope you love our self-tanning recommendations as much as we do! Happy tanning ladies!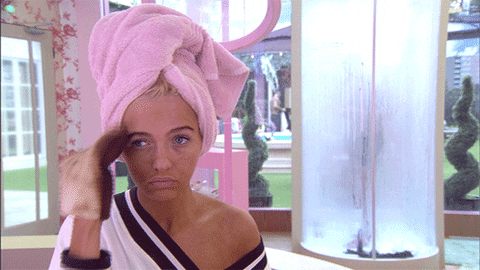 Gif graphics by Giphy.com
All opinions in this article are only Her Campus Bryant's.