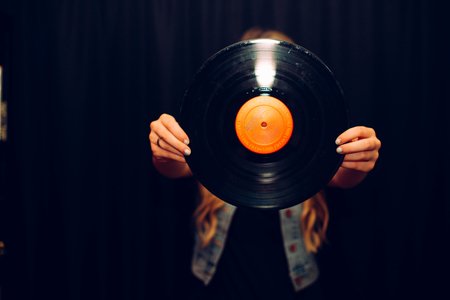 Breanna Coon / Her Campus
Music Suggestions for Finals Studying
Finals season has officially begun here at Brown. Whether you're an anxious first-year blindly getting ready to tackle college exams for the first time or a jaded senior with the best study spots and color-coded notes, finals are a stressful time for anyone on College Hill. Walking around the Rock and the Sci Li, stress levels are palpable. As we pop in our headphones and get to work, here are some music suggestions to make studying a little bit more bearable. 
I always find it distracting to listen to my favorite songs while reading or writing a paper. Sometimes I even find myself accidently typing out the song lyrics I'm hearing instead of the topic of my essay. Listening to a relaxing mix of classic music will not only allow you to destress, it also provides just the right amount of background noise without the catchy song lyrics of a typical playlist. A bonus: I always feel much more studious when listening to Beethoven or Bach… trust me, you will, too. 
2. Rain Sounds
A friend of mine swears by the Gentle Rains playlist on Spotify to get her through any tough homework assignment. And while many may use these noises to help them fall asleep at night, this rain (or white noise) may be just the right amount of sound through the headphones to create a focused environment. Surprisingly, time passes much more quickly when I use this playlist to study and I never pick up my phone or close my tab to change the song. A study at The University of Birmingham in England even found that music that includes the sounds of nature increases levels of productivity!
3. Songs you know by heart
If I play songs I'm currently obsessing over while I study, I find myself distracted, either wanting to sing along loudly in the quiet study area of the Sci Li or abandon my current problem set, altogether. Instead, I usually opt for a playlist of familiar songs that I've heard numerous times, or, in my case, old Taylor Swift. I still enjoy what I'm listening to, but I'm not distracted from the task I have to complete by the words or melodies. 
Once finals are over, winter break begins! To jumpstart the holiday season (and remind you of the light at the end of the tunnel), listening to festive music can brighten the gloominess of reading period. In just two short weeks, a month long period of relaxation, holiday baking, and Netflix binge-watching awaits. Why not get in the spirit a little early with this holiday playlist? It's almost guaranteed to make long nights in the Rock more tolerable.