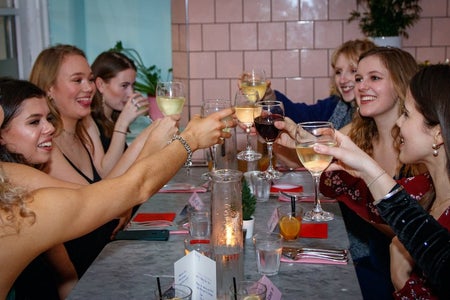 UK Chapter Spotlight: HC Exeter
A few weeks ago, we kicked off our UK Chapter Spotlight Programme with an amazing collab with HC Nottingham. Well, here is the next instalment! Let us introduce you to HC Exeter, an amazing team who are also flying the British HC flag high, with some incredible-sounding events organised by their dedicated committee. If you are a student at Exeter Uni, make sure to get in touch with them and join the UK HC family!
1. Tell us about your chapter! 
We have around 35 members, so we're pretty small! While our size means we might not publish as much content as bigger chapters, it also means we have been able to get to know each other really well. Our committee are a great group of girls that work really hard alongside our members to consistently produce great content. They are all so creative and fun to be around and we're all really proud to be members of such a great community.
2. Introduce us to your committee/ Campus Correspondents. Why do they love HC?
Campus Correspondent/ President – Laura Wiles: 'Her Campus is such a fantastic group of women and I really can't recommend joining enough. I've been a member for three years and it's been such an enjoyable and important part of my university life. I feel so proud to be part Her Campus, and being on the committee has been such a great opportunity to give back to the society'
Vice President – Christy Beale
Publicity Secretaries – Olivia Warnes and Lauren Hutchinson. Olivia: 'I've been part of HC since my first year at Exeter and I've loved every minute of it! Being on committee has made the experience even better. I feel really proud reading and sharing everyone's amazing articles' Lauren: 'The Her Campus committee is so much fun and being a part of such a great group of girls really makes your university expensive so much better.'
Culture Editor – Anna Goddard-Jones
Current Affairs Editor – Georgia Shepherd
Health and Wellbeing Editor – Ceilidh Welsh: 'Being on committee has been super special for me and I couldn't have asked for a better society to be a part of! I'm going to miss it so much when I graduate'
Lifestyle Editor – Kat Zoob: 'Being an editor for HC is an inspiring way to read other wonderful women's writing as well as to hone your own writing craft. Her Campus at Exeter is a supportive and safe environment in which to explore journalistic skill'
Travel Editor – Katie Tincello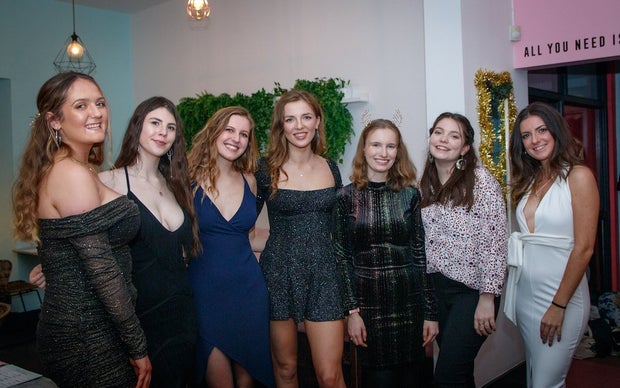 HC Exeter
The HC Exeter Committee at their Winter Ball. From left to right: Lauren, Liv, Kat, Laura, Anna, Ceilidh, Christy (and big love to their two editors that were on years abroad when this was taken - Georgia and Katie)
3. What are your favourite feature articles your chapter has published in the last year? 
There are SO many amazing articles to choose from, but here are a few of our favourites:
​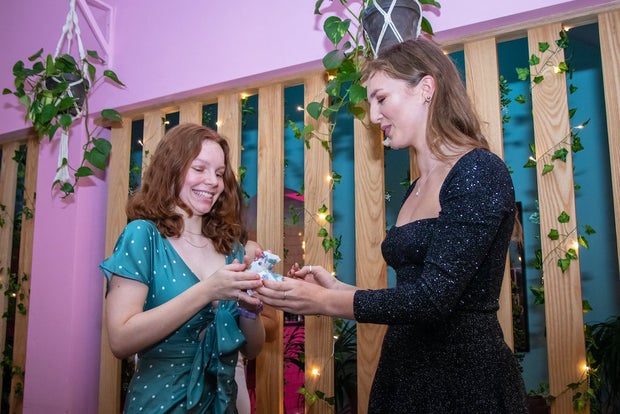 HC Exeter
Nerissa, a newer HC Exeter member, receiving an award for her article on Instagram 'like' culture
4. Has your team run any events? If so, what events did you run? What events had the best turn out? Any upcoming events which you are excited for?
One of the events we hosted was a group trip to see the Tar Barrels of Ottery St. Mary on November 5th. The tar barrel tradition is centuries old and essentially involves groups of locals carry flaming tar-soaked barrels through the streets and passing them between each other through the crowded streets of Ottery, a small town 30 minutes outside of Exeter.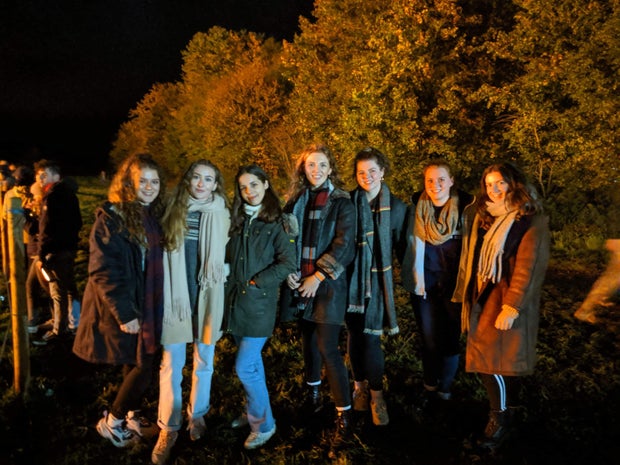 HC Exeter
Some of HC Exeter when they went to see the Tar Barrels. Left to right: Niamh, Livi, Rosana, Laura, Charlotte, Sophie, Christy
We also had a wonderful Winter Ball in December, where we were able to catch up with everyone, and also gave out some awards to our committee and members. It was really great to be able to celebrate all the hard work everyone had put in.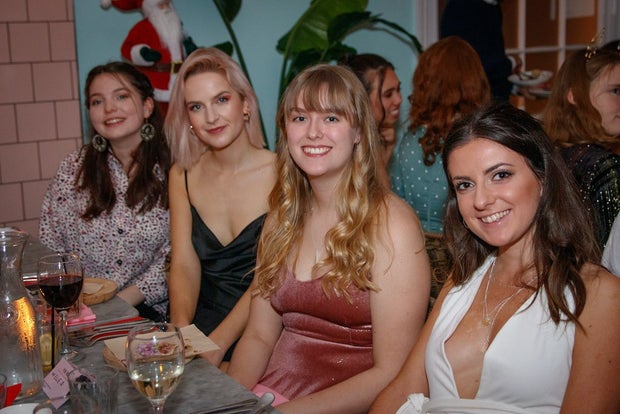 HC Exeter
From left to right- Ceilidh, Milly, Ellie and Christy at the Winter Ball
5. What is your favourite HC memory?
For me (Laura) and Christy, our vice-president, our most cherished memory is the Winter Ball in the photos above. We have enjoyed leading our committee SO much this year and we worked really hard to put on a great celebration of all the hard work of our members and our committee. It was really great to have everyone come together for that.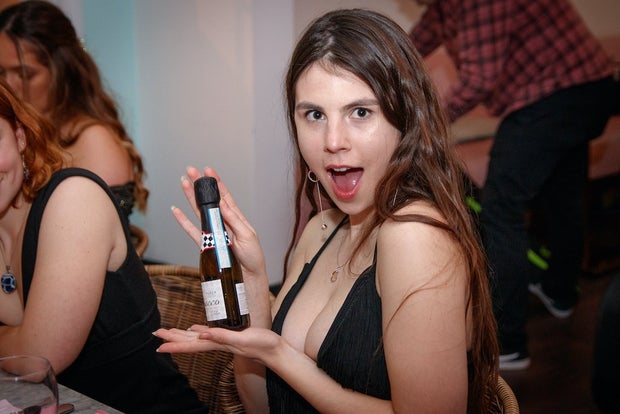 HC Exeter
One of the HC Exeter Publicity Secs, Liv 
6. What is something unique about your University/ Chapter?
Our chapter has its own intramural netball team which was set up last year. We have weekly matches and it has been such a fun way to spend time with each other and for members that might not have usually met to get to know each other better – we also came top of the league last term! 
7. If you had to describe your chapter in 3 words, what words would you pick and why?
Empowering, welcoming, fun
8. Where can people find you online? How does someone go about becoming a contributor for you?
Facebook: Her Campus at Exeter    
Instagram: @hercampusexeter 
Twitter: @HerCampusExeter    
To become a contributor for us, either send an email to this address – [email protected] – or, alternatively, give us a quick message on Facebook or Instagram. We're always looking to grow!
Hero image- a few of the HC Exeter team at their Winter Ball, including Sarah, Eleanor, Kat, Rosana and Lisa.