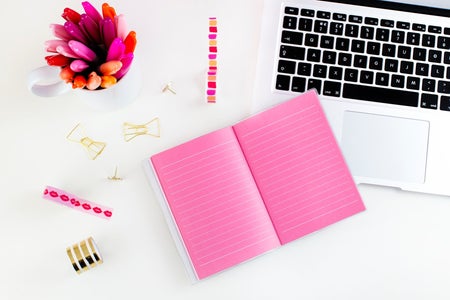 UK Chapter Spotlight: HC Nottingham
As you know, HC Bristol is a UK-based Chapter of Her Campus. But we aren't the only one, and we wanted to collab with other UK Chapters to show the strength of the British HC spirit. So without further ado, let us introduce you to HC Nottingham, and watch this space for future UK Chapter collabs!
1. Tell us about your chapter!
Hello! We're Her Campus Nottingham, based in the middle of the country, our chapter is run by a bunch of creative students studying at the University of Nottingham. We're a relatively small team (but almost double the size of last year's!), there's 27 of us in total.
2. Introduce us to your committee/ Campus Correspondents. Why do they love HC?
Ellie Wright: Hello! I share the role of Campus Correspondent/ Editor-in-Chief with Maisie. I'm currently in my final year at university and studying English. I love Her Campus Nottingham because it's an empowering and supportive space where womxn can express their thoughts and opinions, without rules and restrictions – it allows you to be creative and adventurous, and write on something you truly believe in.
Maisie Ringrose: Hi! I am joint Campus Correspondent/ Editor-in-Chief for Her Campus Nottingham this year, after writing as a blogger in my second year of uni. I'm currently in my third year studying English Language and Literature. I like that Her Campus gives people the freedom to decide their own topics of discussion - it means that our writers are genuinely passionate and knowledgeable in their area, and allows us to offer informative and interesting articles for our readers.
Rebekah Dussek: Hello! I am a second-year History student at the university and this year at Her Campus, I am the Head of Reviews, after being a reviewer last year. The main things that I do are to read and edit the reviews submitted by the review team, and also liaise with companies and businesses around Nottingham to organise things such as theatre tickets for the team to go and review. One thing I really like about Her Campus Nottingham is getting to work alongside a group of lovely and inspiring women. You know that everyone really wants to work hard and create great articles. My favourite thing would definitely have to be our socials where we get to know each other better – it's nice to be able to put faces to names and know a bit about who else you are writing with, especially now I'm on the Exec team and I'm communicating regularly with the review team.
Rup Sharma: Hey! I'm Head of Social Media at Her Campus Nottingham. What I like about Her Campus is how you can basically do an article on whatever you want! It feels more fun as opposed to an extra bit of work.
Aleena Rupani: Hi! I'm in my third year and I study International Media and Communication studies. I'm the Head of Publicity and Events at Her Campus Nottingham. I love how much freedom you get to write about whatever you want. I felt quite restricted and anxious when I tried to write for other magazines, but Her Campus is a lot more encouraging and open.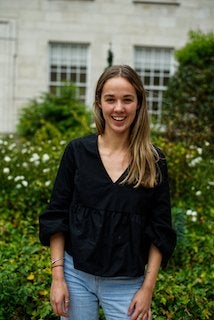 Maisie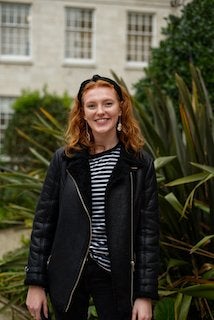 Ellie
3. What is your favourite feature article that your chapter has published in the last year?
They are all brilliant so it's quite hard to choose just one. We ran a themed week of content in support of University Mental Health day, and our writers really opened up with their own personal experiences with mental health. Jess Smith's article, 'Let's Talk About Mental Health' is a brilliant example of this, give it a read here.​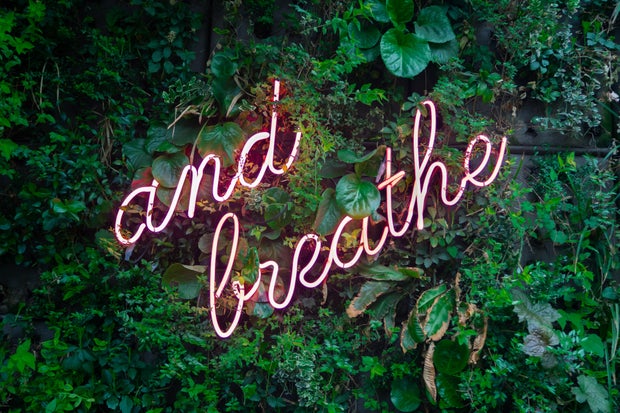 Max van den Oetelaar | Unsplash
4. What is your favourite HC memory?
Probably our second team social where we made a trip to the Pudding Pantry in Nottingham city centre, and scoffed a load of their yummy pancakes.
5. What is something unique about your University/ Chapter?
Although we are based in Nottingham, and our team is made up of University of Nottingham students, our writers are all over the world right now, one in Canada, another in France, another in Spain – and so we're really hearing voices and experiences from many different places outside of Nottingham.
6. If you had to describe your chapter in 3 words, what words would you pick and why?
Kick-arse, Creative and Kind.
7. Where can people find you online?
Facebook: Her Campus at Nottingham
Insta: @hc_nottingham
Twitter: @HCNottingham