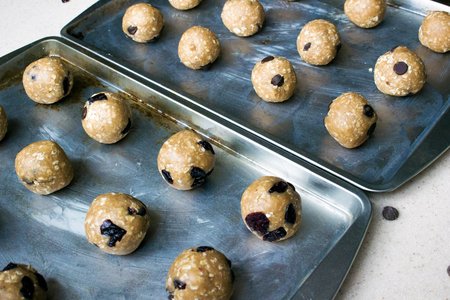 Orso's Corner: Reese's Balls
Ingredients:
½  Cup of peanut butter
2 cups powdered sugar
1 drop of vanilla
⅓ cup butter
1 cup of semisweet chocolate chips
Try these scrumdiddlyumptious balls of peanut butter chocolate flavor!!!!
Directions:
1. In a large bowl combine the peanut butter, vanilla, and powdered sugar.
2. Then add in the butter and combine well. The mixture will look a little dry when it is completely combined
3. Roll the mixture into quarter sized balls and place them on a plate
4. Make sure to leave a little extra mixture in the bowl so you can eat it :)
5. Then put the peanut butter balls in the fridge for an hour or the freezer for 30 minutes. This will make the chocolate stick to the peanut butter better
6. Put the chocolate chips in a bowl and microwave them for 10-15 seconds intervals and stir in between each time until completely melted
7. Line a plate with parchment paper or aluminum foil so the chocolate will not stick to the plate
8. Take the balls out of the freezer/fridge and with a fork or toothpicks dip them in the chocolate then place them on the aluminum/parchment lined plate
9. Once all of the balls are covered in chocolate, put the plate back in the fridge/freezer so the chocolate can harden
10. When the chocolate hardens you can put the Reese's Balls in a container and store them in the fridge and enjoy :)
Liked this dessert? Check out our last Oros's Corner article here and make sure you look for our next article!