Fall Favorites at Boston College
Fall is HANDS DOWN the best season of the year. What's not to love about sweater weather, apple picking, crisp air, and pumpkin spice lattes?? A lot of people would say that the fall season couldn't get any better. These people are clearly not Boston College students. BC has so many exciting events and activities in the fall that make the season even more amazing than it already is. Don't believe me? Here are a few of the things at BC that make the fall even better:
Tailgates
There's nothing like waking up on a Saturday morning in Chestnut Hill on game day. People wake up early to put on their BC gear, eat lots of food, and cheer for the Eagles (who are not that bad this year!). I love game days because I get to see my friends, family members, and classmates all come together to celebrate BC sports.
The Red Bandana Game
Even though all home football games are fun, the Red Bandana Game is a really special one in the fall at BC. The Red Bandana Game honors Welles Crowther, a BC lacrosse player who died while saving others during 9/11. It's such a great event with such a beautiful story.
Pretty Walks Around Campus
The BC campus is already beautiful...but there's something amazing about seeing the campus with the autumn leaves.
Stokes Set
Campus Activities Board always puts on such a great fall concert here at BC. We've had some really cool performers come out in the last few years and put on great shows on the quad. It's fun to have such a cool event on our beautiful campus. This year, CAB even got Daya to come! Stokes Set is something that BC students look forward to every fall.
Pumpkin Ice Cream at White Mountain
...Because we needed another reason to love White Mountain.
New Gear at the Bookstore
The BC Bookstore always manages to bring out lots of great new gear in the fall. Don't miss all the new sweatshirts, fleeces, hats, and other goodies!!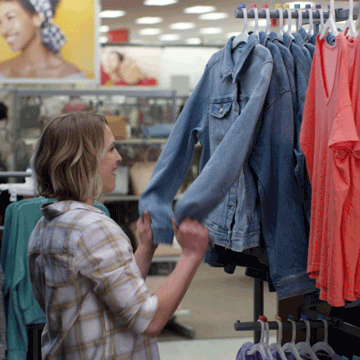 Happy fall, Boston College!
Sources:
https://media.giphy.com/media/zKEjSkq7e1YiQcKRSd/giphy.gif