Christmas is less than three weeks away!! Even though finals are just around the corner, there are still ways in which you can get into the Christmas spirit. Whether it be baking cookies or going to your local Christmas tree lighting there's a ton of ways to take a break and relax from the stress and enjoy the season. My personal favorite way to get in the spirit is to listen to Christmas music. Some of my favorite pop Christmas songs are:
    1. Mariah Carey's "All I Want For Christmas Is You"
This one just goes without saying. It's basically a Christmas classic at this point, and a staple around the holidays!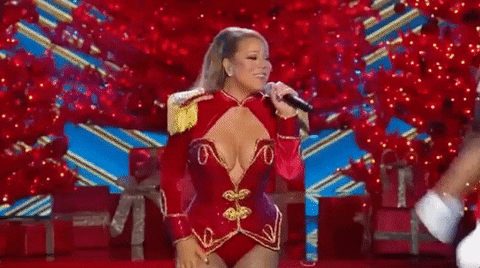 2. Justin Bieber's "Mistletoe"
Not a classic, but still one of my favorites. A different yet fun vibe from all the other Christmas songs. 
    3. Kelly Clarkson's "Underneath the Tree"
I absolutely adore this song. It instantly puts me in a more joyous mood.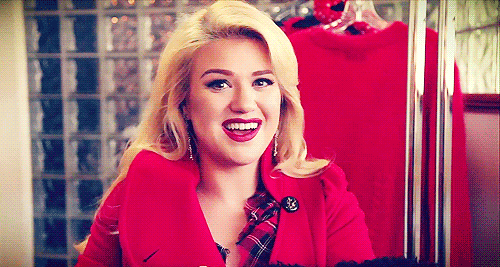 4. Sam Smith's "Have Yourself A Merry Little Christmas"
Okay, this one is technically a cover and not as "pop" but still a fave.
   5. Ariana Grande's "Santa Tell Me"
Ariana has been producing hit after hit lately, and this Christmas jingle is no different.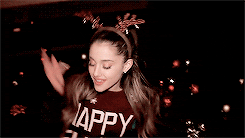 Here's to wishing you a Merry Christmas filled with the best holiday songs!
Sources:
https://k6u8v6y8.stackpathcdn.com/blog/wp-content/uploads/2018/11/Christ...
https://media.giphy.com/media/3oriNZH5OhVXfA3OzS/giphy.gif
https://media.giphy.com/media/APwnhAp4hYVpu/giphy.gif
https://media.giphy.com/media/9jnO1bQerwUfe/giphy.gif
https://media.giphy.com/media/3o6EhLQwZCVJi7VB9m/giphy.gif
https://media.giphy.com/media/145lnYHkETv4go/giphy.gif