Tips for where to start: Apartment Decor Edition
Whether you have just moved in, or you have been living in your apartment for a few months, it's never too late to decorate!  I know interior decorating may seem intimidating for some people, but don't worry--it's not too bad. It's similar to getting yourself dressed and ready for the day: you pick out your clothes, shoes, accessories and decide how to fix your hair. Interior decorating is basically the same thing but for your home!
When getting dressed the first thing you must decide is where you are going. In the case of decorating, your destination is a room in your house. I'm going to focus on the living room and the bedroom since both require a similar mindset when it comes to designing. Both of these rooms are considered a safe and inviting place for you to do homework, hang out, relax and wind down for the day. 
Once you have picked your room, start by noting what you already have. (Recall my outfit analogy you look into your closet and take note of what you already have rather than going to the store every time you need a new look, right?) What color are the walls? What color is your couch or your bedding? Do you want to change the colors or keep them? How can you reinvent what you already have? 
If you can't decide... don't stress! Make a vision board. You can either do it physically by cutting/printing out pictures from magazines or other online pages OR you could use Pinterest. This app is the holy grail for so many interior designers and anyone who is looking for some inspiration. You simply type in "living room decor" or "bedroom inspiration" and from here you can create a board with exactly what you want. You can even look up different color schemes and SO MANY will pop up. Pro tip: If you are trying to save as much money as possible, pick a color scheme that already has the same colors as your couch/bedding or the main piece of furniture in the room. 
Once you have your color scheme, decide if you want a carpet or rug (this can also be the center point of the room). Make sure the rug compliments the color scheme. Do you want the rug to serve as a pop of color or just an addition to the room?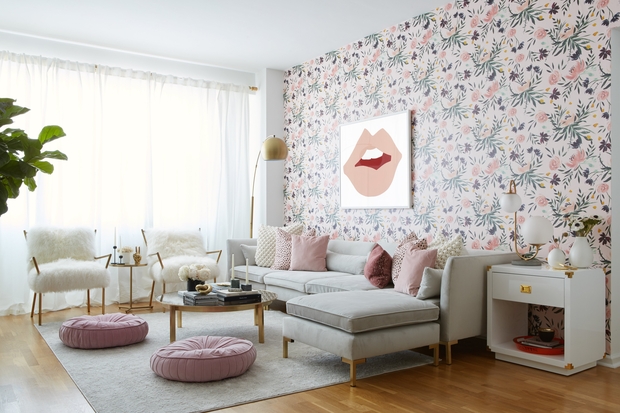 Once you figure out the big pieces of furniture you get to have even more fun. Relating interior design back to my earlier analogy of getting dressed, this is the point where you have picked your clothes and you now get to pick your accessories. But in this case, you start picking accessories for your room! You have a ton of options. Do you want a mirror or a painting or both? Do you want plants? If you don't know, take a houseplant quiz and it will tell you what plants would best work with you and your living space. How is the lighting in this space? Do you think you might need extra light? You have many options: there are table lamps, tall standing lamps, and even string lights that work great indoors. Make sure you ask yourself if you're more of a warm lighting or white lighting type of person. Warm lighting tends to give off a "homey" vibe rather than white light, but it can go different ways for different people. 
PICTURE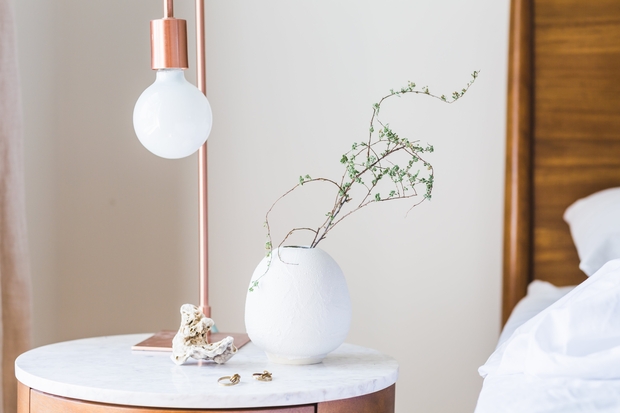 Find little knick-knacks: a cute ceramic elephant or any animal for that matter. Find a candle (candles are a must-have). Find a scent that makes you smile and place it on a side table or shelf. I know it sounds super cheesy, but have fun and just go with it. If you have a coffee table, books are a great centerpiece along with a candle or even a magazine.
Lastly, add smaller pillows to accent the large pieces of furniture like your couch or bed. You can even add a throw blanket to really accent the furniture. Whether it is placed at the end of the bed or on the arm or back of the couch, it's a very simple accessory that can make all the difference.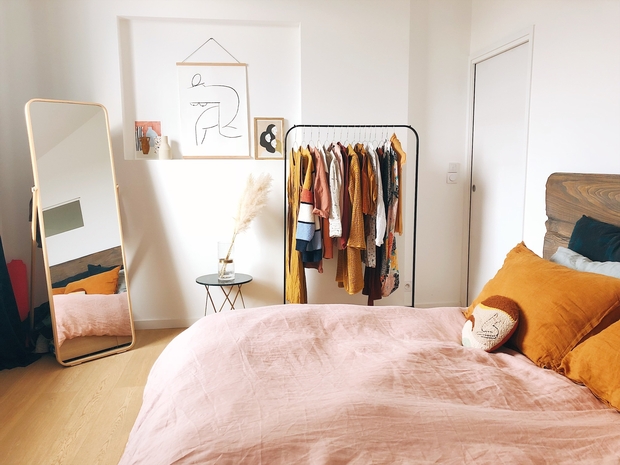 Now, one last thing you can do is move everything around and find what looks and feels pleasant to you. At the end of the day, whether you follow all these tips and ideas or just one, you always want to be in a place where you feel the most comfortable. But why not make it cute and comfortable, right?