The 10 Things I've Learned From Kids By Working With Kids
I have spent most of my time working with kids. My past jobs have been at camps, my current position is at a group home, and hopefully, my future career will be working with kids with mental health issues. I believe that all kids have potential, but sadly enough I've seen too many kids who don't think so. I know they can change the world for good because it's not only what we teach them, but what they show us. Here are ten things I've learned from kids by working with kids.
01. PATIENCE IS REALLY THE KEY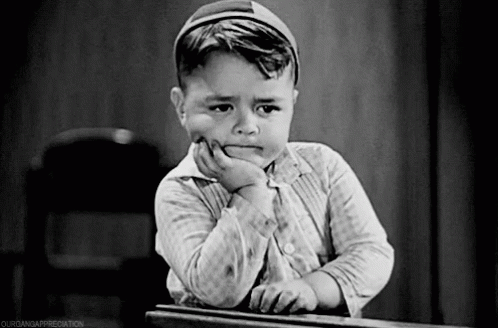 GIF courtsey of Tenor.
Kids have a low tolerance for patience. They want things once they ask for it, and of course, that's not how life works. What we also don't notice when we're focusing on how kids how low our patience is.  There are times where I get so frustrated with a kid who doesn't listen to me, probably because there's always going to be a time in our life where our patience gets the best of us, but if we challenge it, we can get things done.
02. TOMORROW IS A NEW DAY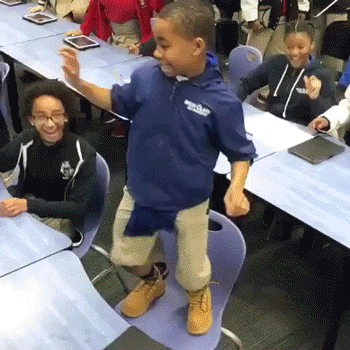 GIF courtsey of Giphy.
Kids get over things so quickly. One second, they'll be crying, the next they'll be laughing. One second, they'll be fighting with their best and the next they'll be playing with them. It's because things come and go. The only constant changes. Though in my experience, kids don't realize they can let go, they've taught me I do.
03. MAKING A JOKE OUT OF THINGS CAN MAKE LIFE EASIER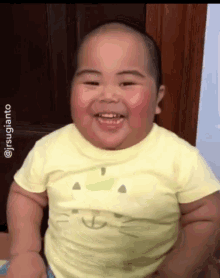 GIF courtsey of Tenor.
I've learned to laugh with kids. When you're upset, laughing and joking around is such an easy distraction. I always try and joke with kids when they're angry and crying because emotions are raw at that age. Feelings are very potent even if they cannot recognize what it means, they feel it, and they feel it deep. Similarly, adults feel emotions that, most of the time, we rather ignore. But if we laugh and joke about what's getting us down, then the situation doesn't seem so heavy.
04. DON'T TAKE THINGS SO SERIOUSLY
GIF courtsey of Giphy. 
Honestly, though, don't. Kids will love to pick at you if they know you're vulnerable to it. Trust me the number of times Kids have teased, and worse, cursed me out, I learned that I shouldn't take it seriously or personally. I've learned they don't mean they shout "I hate you" as they storm off to their room. They're upset, and they don't know how to deal with their emotions. I mean, even adults don't know how.
05. LIFE IS A PLAYGROUND, HAVE FUN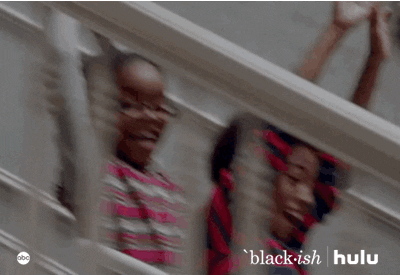 GIF courtsey of Giphy.
There have been times when I have seen kids making their obstacle course out of real-world items. They use their imagination regularly. Whereas now I'm an adult, I feel like I've let my imagination down. I don't dream and see the world with curious and bright eyes as I should be. That is why kids have been my reason I have been dreaming more wildly.
06. EVERY0NE NEEDS SOMEONE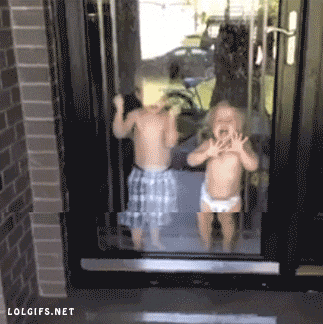 GIF courtseyf of Giphy. 
Everyone needs someone. They need to have someone to lean on. I have seen the difference in a kid when they know they have support and that they are not alone. If they know someone does care they feel secure. Sadly, adults are no different. We need our support system as well to thrive in our worlds. 
07. LOVE IS THE ANSWER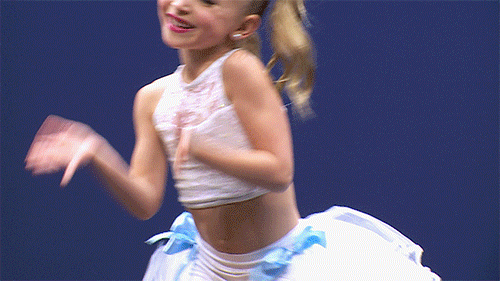 GIF courtsey of Giphy. 
We all need love; we all need to feel love, and we all need someone to love. We don't always think about this, but if we didn't have a real experience with respect from a guardian or family member, then we would turn out differently in our adult life. I know for sure I would have. I have noticed from working with kids that we all need moments where we get attention so we can feel accepted and feel love. 
08. FIND SOMETHING TO ENJOY ALWAYS
GIF courtsey of Giphy.
Life is hard, and sometimes things don't go as planned. But because of my work with kids, I have learned that making the best of every situation and finding something that can entertain me will make the bad moments a lot less severe. 
09. SLEEP ANYWHERE, ANYTIME
GIF courtsey of Giphy.
Kids love to sleep anywhere, anytime. They'll use a car window as a pillow or grass as a bed. If they're tired, they don't mind sleeping anywhere, anytime. It has inspired me to give myself time to rest and relax. Kids and adults both need moments where we stop moving, and they can take a break. 
10. FALLING IN LOVE IS EASY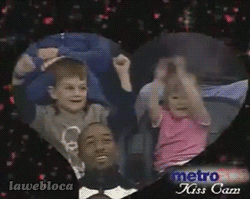 GIF courtsey of Giphy.
In my eyes, kids are too young to be talking about boyfriends/ girlfriends, kisses, and love. But I've seen multiple kids go from one to another. It's easy to fall in love and get caught up in the emotion. But that's not only just for kids; adults can get swept up in romance. And I recognized a kid's smile when they see their boyfriend/ girlfriend because I have felt that myself, even now. Kids have the potential to explore positive and negative emotions deeply, but what they've taught me most is how to deal with those strong feelings.