The Top 5 Albums for Nature
Nature. From the animals that exist within an environment to the great mountain range that is the Appalachian Mountains, being within nature is one of the most incredible experiences you can ever have. With all of the beauty you soak in through nature, you'll need an equally incredible soundtrack to play in the background. Here are just a few of my favorite albums to listen to when out in nature.
In case you haven't heard of the amazing artist that is KAYTRANADA, this guy makes some of the most transportive electronic music you will ever listen to. From super-silky sounding ambient music inspired by smooth jazz to slightly more upbeat house music, this album will have you in total relaxation while out on your nature expedition.

2.

Ariana Grande - Positions (Deluxe)

What more can you ask for from one of the best Ari albums to ever release? Positions has everything you're looking for from the incredibly warm sounding "my hair" to the exceptional BOP that is "34+35". There are even some bombastic features from The Weeknd, Doja Cat, and the queen herself, Megan Thee Stallion. Whether you're road-tripping on the Blue Ridge Parkway or going on a hike, Positions will definitely keep you going and inspire good vibes only.

3.

Alina Baraz & Galimatias - Urban Flora

While this album is definitely more obscure than those previously mentioned, I chose it for this list because Alina Baraz has one of the most calming and soulful sounding voices that I've ever heard. This album was her very first that she made with the incredible electronic music producer Galimatias. With the almost impossible smoothness of her voice mixed with both chill and uptempo beats thanks to Galimatias, Urban Flora is the perfect companion to every nature visit.

4.

Free Nationals - Free Nationals

In case you haven't heard of Free Nationals, you have to hear their debut album. Better known for being the backing band for Anderson .Paak, Free Nationals create a vibe that can only be described as modern 60's - 70's music that keeps that same silky vibe from back in the day. This band is truly unlike any other in that each song has a specific meaning that is conveyed perfectly while going through the album. From the super silky, "Beauty & Essex" to the extraordinarily warm "Eternal Light", this album is perfect for the end of your time in nature, just before you go back to usual life.

Last but definitely not least, is an album from another obscure artist that just so happens to be in my top 3 for artists that put me in that relaxed mood. Raveena has a very unique voice that is almost magically calming. With the backing of ultra-soft drums and twinkly sounding guitars and synths, Lucid perfectly matches Raveena's style of singing and creates an entire world filled with pure relaxation and pleasure. Just as Free Nationals is perfect for the end of your time in nature, Lucid is perfect for your drive back, so you never forget the incredible time you had exploring the beautiful world in which you exist.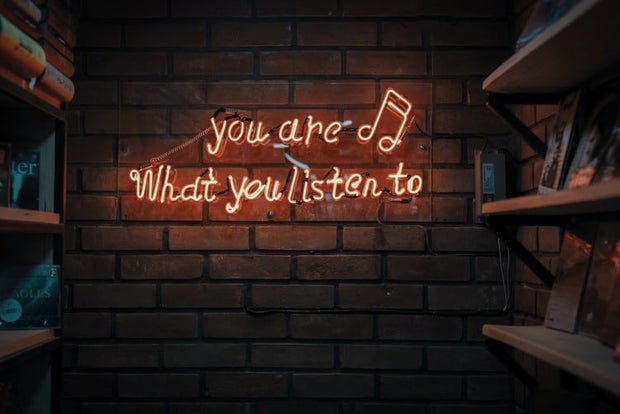 Photo by Mohammad Metri from Unsplash This list was created with the appreciation of nature in mind. Music can inspire so many great emotions within and when combined with nature, an atmosphere can be created that is unlike any other. Go explore the world that's around you and listen to marvelous music while you find whatever you're looking for out in the wonderful world of nature. As always, be great, smell great!