It's Time to Stop Watching the World Through Your Screen
I am so grateful I am able to go to school in this little mountain town. Boone, NC is a place where you see every season in its prime form. From driving on the parkway windows down, sunroof open with your best friend in the passenger seat queing up songs that you can dance and sing to at the top of your lungs, to cozying up on the couch or playing in 12-inch-deep snow, I have had some of my greatest memories in Boone, and it almost makes me sad to see how underrated it is.
I have an 8 a.m. class everyday of the week. Believe me -- it wasn't voluntary, and I'll have to say when I'm leaving my dorm and walking to Walker Hall (where all of my major classes are) the picturesque mountain view just behind the building takes my breath away some mornings.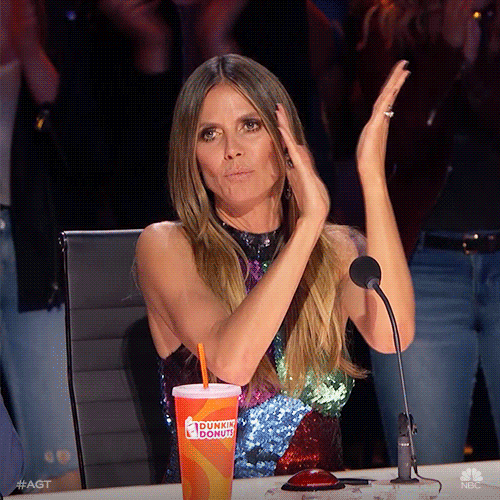 But I'll tell you, walking from class to class all you see are people buried in their phones. Like, hello! Look around! There are gorgeous views no matter where you are on campus, and I can't understand how something on your phone is so urgent that you have to check it while you're walking to and from classes. And let's be real, you're probably checking Instagram. Just enjoy the view! Look up every once in awhile and acknowledge your surroundings and the other people who chose to go to this school as well.
It seems like everyone in this day and age is obsessed with documenting everything they can, whether it's for Instagram or Snapchat stories. I'll admit, I'm guilty of being on my phone more than I should be, but you have to know where that line is between just enough and too much phone time.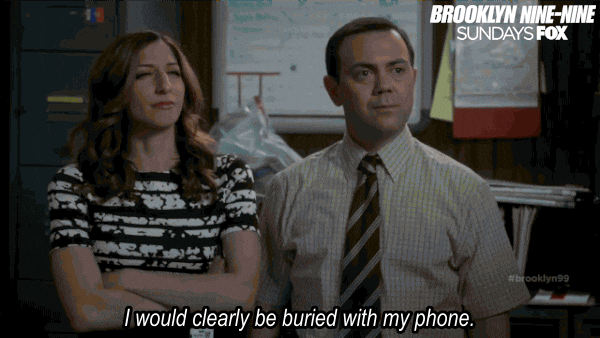 The best moments are those when you're with people and you don't even feel the need to pick up your phone. Time is irrelevant, and the conversation is so good that you're engaged in every second of it. One of my favorite things to do is to sit in the Greenwood parking lot on campus and look over the view of campus and just sit and talk to my best friend. One Sunday, we got Chinese food, went up to our little lookout spot, and just sat there, sunroof open, dancing and singing our hearts out and just enjoying the moment that we were in.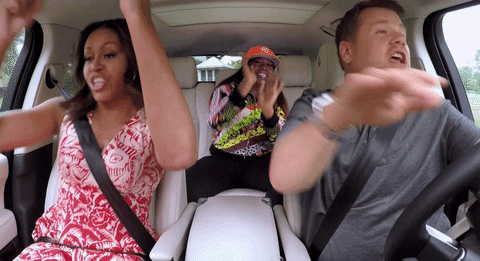 I get so caught up in homework, assignments, tests, and extracurricular activities that I forget to just slow down, breathe and learn to appreciate where I am. I only have one more year left in Boone, and I've learned this year to really look up and appreciate all this little town has to give me.
Whether we're facing 30 mph winds, basking in the sun on a fall day, or trekking through snow that comes out of nowhere on the forecast, I've learned to appreciate every aspect of this town.
I've truly attested to holding up one of my New Year's resolutions, and that was to experience more, and use my phone less. Yes, I'll get my phone out to capture a really pretty moment if the sun is setting, or at a concert I'll record a video of my favorite song, but from then on out -- the phone is down and I'm living in the moment. I'm truly living, and enjoying every moment that life has to offer.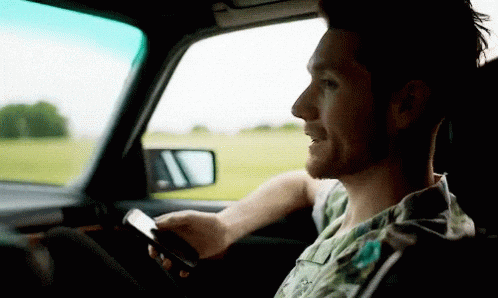 Realize that there's more to life than social media; it's about experiencing all that you can, being silly with your friends, and having stories to tell someone when you're older. Don't get too caught up in all of the stress and chaos that college has to offer. Especially if you're lucky enough to go to school in the mountains, like me. Slow down, look around, and just appreciate where you are in life. You've made it this far, you have so many memories and friends, don't waste it because you refuse to pick your head up from your little screen. I promise whatever notification is there can wait.