Your Guide to The Greek Alphabet
If you clicked on this article, then you probably struggle reading (or recognizing) greek letters. That was me, a year ago. I came to college with very limited knowledge of the Greek system, and an even more limited knowledge of the Greek alphabet. I had heard the words Alpha, Beta, Gamma, etc. in conversations before, but never in reference to sororities or fraternities. The only Greek symbols I really knew coming into college were Delta, Pi and Sigma, which was only due to high school math classes.
If you're like me, college can seem like an endless sea of students wearing T-shirts with weird quilted letters and symbols. Whether or not you're planning on rushing a Greek organization, it can be extremely useful to learn what all of the letters and symbols represent, and how to pronounce each letter! It's almost like a secret code: Once you learn the Greek alphabet, you'll have fun being able to recognize what letter each symbol represents!
Here is your guide to the Greek alphabet, to help you solve the current enigma of all of those weird letters and symbols you see around campus.
Alpha
Pronunciation: Al-Fah
Beta
Pronunciation: Bay-tah
Gamma
Pronunciation: Gam-mah
Delta
Pronunciation: Del-ta
Hint: Think Delta airlines. Or the delta that you learned about in math class.
Epsilon
Pronunciation: Ep-sill-on
Zeta
Pronunciation: Zay-tah
Hint: rhymes with beta, eta and theta.
Eta
Pronunciation: Ay-tah
Hint: Sounds like "beta" without the B. Or the phrase "ate a" just as in the sentence "I ate a pizza last Friday with Neil Kerwin."
Theta
Pronunciation: Thay-tah
Hint: Sounds like "eta" and
Rhymes with: beta, eta, zeta
Iota
Pronunciation: Eye-oh-tah
Sounds like the phrase: "I owed a" (ex: I owed a lot of money to American University)
Kappa
Pronunciation: Cap-ah
Rhymes with: Napa as in Napa Valley
Lamda
Pronunciation: Lamb-duh
Hint: Mary had a little lamb, duh!
Mu
Pronunciation: Mew
Rhymes with: dew, hue
Hint: It is NOT pronounced "moo" like the sound a cow makes
Nu
Pronunciation: new
Rhymes with: Mu
Xi
Pronunciation: Zee
Rhymes with: Glee, he, tea, knee
Omiricon
Pronunciation: Omm-ree-con
(Think "omm" and "recon")
Pi
Pronunciation: Pie!
Rho
Pronunciation: Roe
Hint: Liking rowing a boat.
Sigma
Pronunciation: Sig-mah
Hint: You probably learned about this in a math or physics class sometime in your life.
Tau
Pronunciation: Tow
Rhymes with: Cow, now, ow!
Upsilon
Pronunciation: Up-sill-on
Hint: Sounds similar to "epsilon" except starts with "up" instead of "ep"         
Phi
Pronunciation: Fye
Rhymes with: Eye, tie, buy
Chi
Pronunciation: kie
Rhymes with: Tie, lie, pie
Hint: The "ch" is pronounced with a "k" sound. It is NOT pronounced like "chai latte."
Psi
Pronunciation: Sigh
Rhymes with: Chi, Phi, Pi
Omega
Pronunciation: Oh-may-gah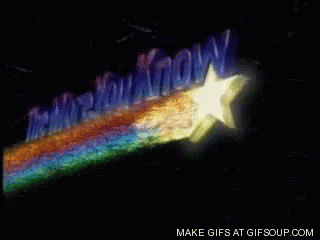 Photo Credits: 1, 2, 3, 4, 5, 6, 7, 8, 9, 10, 11, 12, 13, 14, 15, 16, 17, 18, 19, 20, 21, 22, 23, 24, 25, 26