4 Ways to Have a Good Galentine's Day
Valentine's Day is right around the corner and for those who do not have a special someone this year the holiday can seem daunting. What most people forget is that the holiday is not limited to a romantic partner. Galentine's Day is a great way to show the closest friends in your life how much you appreciate and love them. Here are four ways to have the best Galentine's Day this year.
Be festive
Valentine's Day is a corny holiday to begin with so embrace the corny! Wear a pink or red shirt during the day to really get into the holiday spirit. Gather some friends and make DIY Valentine's Day cards, cupcakes, or cookies. Or if your crafting and baking skills are not the best you can print Valentine's Day card memes off of Google or buy Valentine's Day themed cookies from Giant. Another way to get into the festive mood, is to look up local Valentine's Day events on Facebook. The types of events range from Valentine's Day themed cookie decorating classes to bar crawls. Find an event that both you and your friends will enjoy and enjoy the festivities.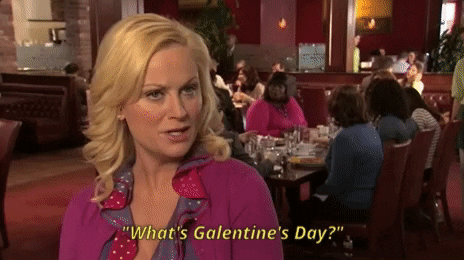 Spread the Love
While it is important to show the people close to you the love this holiday, it is also important to spread the love. Compliment that guy's shoes in your math class or tell a girl you love her hair. It is these small actions that will truly make someone's day a lot better. Try inviting other people who may be alone this holiday to your Galentine's Day festivities. Branching out and making others feel included is a great way to make sure everyone has a good holiday this year.
Be Appreciative
Aside from all the teddy bears and chocolates, Valentine's Day is truly about appreciating all the people who love you in your life. Think about the people who have always been there for you and ways that you can show them your appreciation. If you're celebrating with a group of friends, consider making them individual cards or giving them pieces of candy. If your loved ones live far away, make sure you give them a call or send them a text to say why you value them in your life. A small gesture to show your appreciation can go a long way and make a huge difference in your relationships.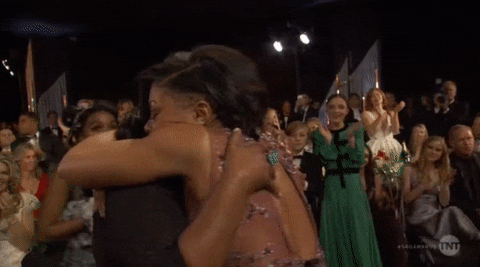 Treat Yourself
Don't be hesitant to really take the time to show yourself some love! This is the perfect holiday to slow down from your busy schedule and allot some time to focus on yourself. So, take this day to treat yourself with whatever you want. Each friend participating in Gal-entine's Day should agree upon activities that will make everyone feel the love this year. Ask your friends if they prefer a fancy dinner out or simply ordering a bunch of Dominoes delivery. Whatever you choose to do make sure it is something that is going to make you feel great because you definitely deserve it.