Going from living at home to living in a college dorm or to your own place can be quite difficult. Just recently I moved into my first apartment and although I had been waiting for this moment and was super excited, I was still scared. I had about a MILLION questions running through my head prior to my move-in date. What happens if this wasn't a good decision? Should I have stayed at home another year to prepare and save more money? Do I actually have everything I need to be able to live on my own? Even though I had so many questions and quite frankly, self doubt, as my move-in date got closer, I started to reassure myself that I was going to be okay because I had been planning to live on my own since January and it was now August. That was quite a long time of saving, buying household items and preparing myself for what I thought it was going to be like to live on my own.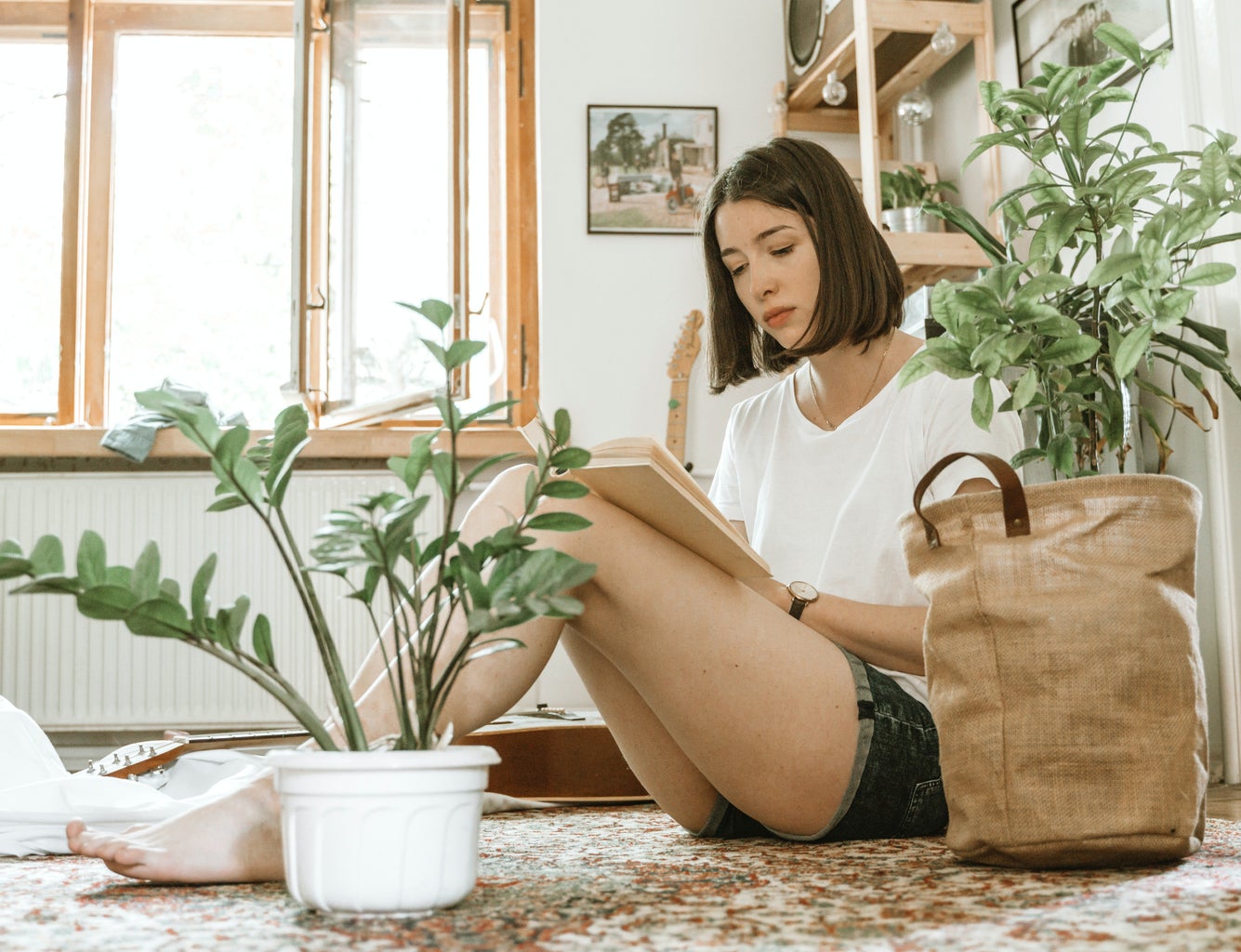 August 15, 2020. Move-in day. It was finally here. One of the biggest milestones in my life was finally here. I had been preparing for this moment for months and I knew deep down that I was ready for this chapter in my life. With the help of my mom, dad and boyfriend, I was able to quickly move everything into my apartment and begin unpacking. Moving everything in wasn't the easiest, as there were about three flights of stairs to go up in order to actually get into my apartment, but we all made it work. Once I got everything moved in, I suddenly realized, "wow, okay, I really am okay and I really can do this." It was at that moment, with half my stuff still in boxes, when I backed up and took a look around and just appreciated all the hard work I had done the last couple of months so I could be in the position I was in. It wasn't easy to get to that point and I had gone through A LOT of self doubt because I wasn't sure if I had made the right decision, especially with the pandemic. After calculating the math of rent, electricity, wifi and groceries what had felt like a thousand times, I realized that I was going to be okay and I had saved enough money and budgeted enough to make it work for myself.
It has now been a little over a month and I could not be happier with my decision. I absolutely love my apartment and think that this was the best decision I could have ever made for myself. Having your own space to decorate for holidays, not having to worry about a roommate and just being able to have my own creative opinion in a space and make it mine, are some of the things that I love the most about living by myself, among a couple others. However, do not ever feel pressured to move out if you do not feel like you are ready, because it is definitely not for everyone. Do not ever doubt what you are capable of doing for yourself though, and follow what your heart is telling you. Because I did and I definitely do not regret it, even a little.