Pumpkin Recipes for All Your October Needs
Food for Spook Month
About mid-summer I started planning my pumpkin extravaganza. Here are some recipes and tips to help you plan your own.
Most recipes involve pumpkin puree, so you get to take out the big knife and cut up your pumpkin - something I thought I knew how to do but was quickly proven wrong. Click here for a 30 second video to clarify the process.
First thing's first: locate the pumpkin. Morrisons has medium ones going for £1.
Once you're home with your pumpkin(s), make sure to set the oven to 200 degrees celsius.
Next, cut the pumpkin in half.
Then, remove all of the seeds, put them in a separate bowl, and set aside for later. (See the 5th recipe)
After, place both pumpkin halves on a baking sheet (cut side down) and bake for 45-60 minutes until the pumpkin can be easily stuck with a knife.
Once the pumpkin has cooled, remove the skin and cut up the pumpkin into small chunks, then place in a bowl to blend.
Lastly, blend! And you have your puree ready to go!
(Check out this article/video for extra help.)
The recipes
When looking at recipes I do some 'student reductions', adapting the recipe to account for the ingredients I don't have and am not going to buy. Some ingredients are enhancers, rather than strictly needed for the overall recipe.
Without further ado, I present . . .
#1 Pumpkin Chocolate Chip Cookies
(https://hips.hearstapps.com/hmg-prod.s3.amazonaws.com/images/pumpkin-chocolate-chip-cookies-horizontal-1529964207.jpg?crop=1xw:1xh;center,top&resize=768:*)
Ingredients you'll need:
plain flour 
baking soda
pumpkin pie spice (or cinnamon, nutmeg, and cayenne pepper)
sugar
pumpkin puree
a large egg
chocolate chips
Follow this recipe by Delish for an easy and simple recipe, great for showing off your baking prowess!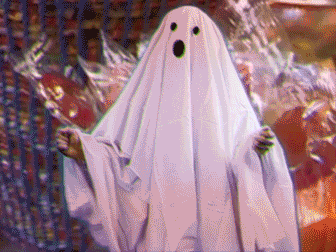 #2 Pumpkin Cupcakes
I love a good cupcake. You'll need a cupcake tray and cases for this.
(https://allergylicious.com/wp-content/uploads/2018/08/group-of-pumpkin-cupcakes.jpg)
For the cupcake:
plain flour
caster sugar
baking soda
salt
pumpkin spice (or cinnamon, nutmeg and cayenne pepper)
pumpkin puree
coconut milk (or any other milk of your choice)
vegetable oil
apple cider vinegar (or lemon juice)
Find the complete recipe here.
For the frosting:
While the recipe calls for cream cheese frosting, it's not my jam. So, I recommend butter cream icing instead.
butter
icing sugar mixture
boiling water
water at room temperature
another flavouring of your choice is cool too
Follow this recipe for the best buttercream ever!
#3 Mini Pumpkin Pies
Do all these recipes make you think of Harry Potter? They do for me.
(https://lilluna.com/wp-content/uploads/2018/07/mini-pumpkin-pies-final-2.jpg)
Ingredients you'll need:
short-crust pastry
pumpkin puree
heavy cream
sugar
pumpkin spice (cinnamon, nutmeg, cayenne pepper)
salt
To bake your own itsie bitsie pumpkin pies, follow this cute recipe right now.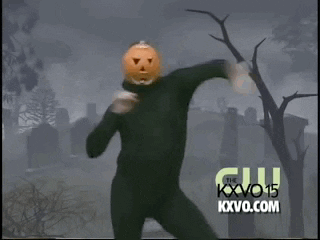 #4 Pumpkin Soup
 Great for colder times (and a break from sweet things).
(https://cdn.apartmenttherapy.info/image/fetch/f_auto,q_auto:eco,c_fit,w_760/https%3A%2F%2Fstorage.googleapis.com%2Fgen-atmedia%2F3%2F2018%2F10%2F4c148f9f5e8d605b2286a2662f6609a30bb0dc74.jpeg)
Ingredients you'll need:
ginger
pumpkin puree
yellow onion
vegetable stock
cayenne pepper
salt
toasted pumpkin seeds with salt
black pepper
olive oil
cumin
heavy cream (or dairy alternative of your choice)
Have this beautiful bowl of goodness right in front of you in just about 20 minutes with THIS recipe!!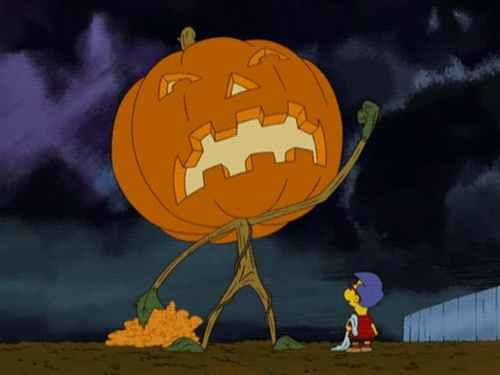 #5 Pumpkin Seeds
Use as much of the pumpkin as you can, but remember to set the seeds to the side.
(https://homecookingmemories.com/wp-content/uploads/2013/10/How-To-Make-Perfect-Pumpkin-Seeds-sq.jpg)
Ingredients you'll need:
the seeds of course!
seasoning of your choice (I recommend chip seasoning as it has a bit of everything, or curry powder)
salt
olive oil
Find out how to make this crunchy, salty snack-with-a-kick here. It's quick and simple!
Enjoy!