Well, You Can Officially Hire an Instagram Boyfriend to Eat Gelato and Explore Rome With
Traveling abroad comes with a variety of benefits. Some of which include immersing yourself in new cultures, unwinding from the worries of reality and getting premium content to post on the 'gram, of course. In 2019, it's widely understood that Instagram-worthiness is a factor that comes into play when choosing a destination to runaway to, whether you'd like to admit it or not. If you didn't Instagram your getaway, did you even go on vacation? 
Getting those epic photos is easier said than done, especially if you're traveling solo or with your parents. Sorry mom and dad, but the camera lens has seen more of your thumbs than anyone ever should. Snapping the perfect shot is nearly impossible unless you have your bestie stationed behind the camera, or a well-seasoned Instagram boyfriend on deck who understands the true value of just the right angle.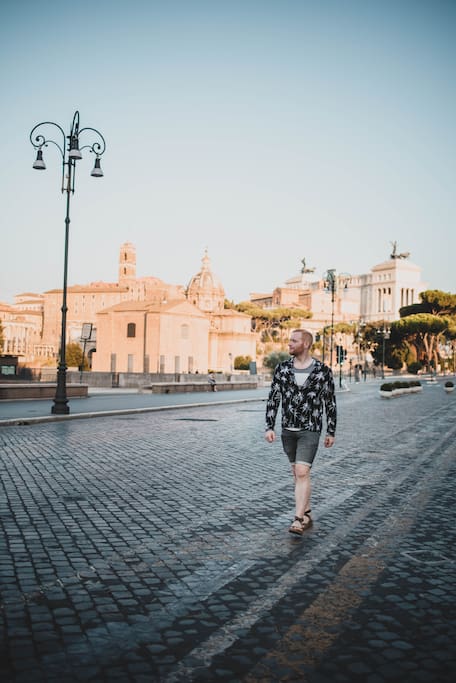 While you may be swiping on Bumble for the ultimate Instagram partner, it's now possible to hire one for a day in Rome! Talk about Lizzie McGuire the Movie vibes. On his Airbnb profile, Emanuele, a Rome native and professional social media manager of five years, invites you on a personal walking tour of Rome. On the tour, Emanuele will make sure to show you all the must-see tourist spots like the Colosseum and Pantheon. On top of that, he promises to get lost with you in the "Eternal City" by taking you to the more local gems that you probably wouldn't find on your own. From historical shops to a hidden "casetta" for some espresso, Emanuele is your one-stop-shop for everything Rome-related. 
Along with being your personal tour guide, Emanuele will put his expert camera skills to work to ensure that you leave with a full camera roll—he even brings his own Nikon D810 camera! In Emanuele's capable hands, it's safe to say that you won't be taking any basic Instagram photos.To effectively fill the role of "Instagram boyfriend," Emanuele hopes to talk and connect with the tourists that choose to go exploring with him. He even suggests a quick stop for gelato in his bio! He clearly understands that the only way to a woman's heart is through good pictures and food.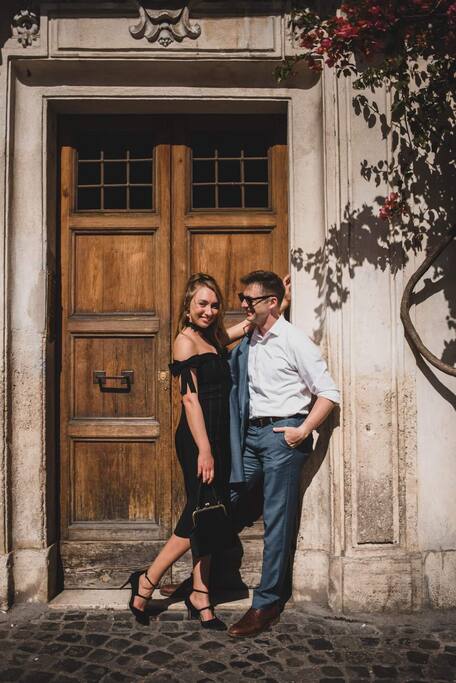 Emanuele offers two-hour increments for dates starting at $90 and, according to his reviews, he's seriously worth the money. A traveler named Jefferey writes, "Emanuele was fantastic. I thought I might feel a little awkward walking around having someone take photos of me, but he made me feel extremely comfortable...just like two friends hanging out." Another traveler named Trisha boasted, "I am a solo female traveler and it is very important for me to feel comfortable. Emanuele is very kind and I instantly felt at ease. He is the perfect Instagram boyfriend as he knew where to take pictures and took lots of them...like he was reading my mind!" What a guy. 
With a five-star rating and an Instagram with content to match, Emanuele seems to actually be the perfect Instagram boyfriend. Now the real question is, will he pose for a "couple goals" shot next to the Trevi Fountain?