What To Do When You Feel Like Your Major Isn't Working Out
During my orientation week of college, I was asked what I wanted to major in. I replied, "I want to be a magazine writer. Do you have a major for that?" The very nice, but impatient, lady looked from me, to the line of students behind me, and back, and said, "Journalism, so a media and communications major. That's the American Studies department, group 3A." She pointed to a table of students all destined to be journalists, or so many of them thought. Fast forward three years, and half of the people from group 3A disappeared. Not literally, of course, but from that major. Technically I'm not among those people, but I did consider it. A lot. 
I left high school knowing that I wanted to be in the magazine industry. Think Sex and the City meets The Bold Type. However, in the years before my high school graduation, I was convinced that my life's goal was to be a fashion designer, and before that, an interior designer; three completely different paths. So, it should come as no surprise that two years into college, I thought that journalism might not be for me.  
The signs were all there: I didn't connect to the material I was learning, I dreaded going to class, I wasn't doing well in my major classes and this wasn't what I saw myself doing with my life. I didn't want to be a broadcaster or work behind the camera, and those were the classes I was taking. I just wanted to write! I felt like screaming every time a professor asked us to sit in front of a camera and talk, and I realized that things needed to change. 
I started looking into an English major, instead. I thought switching to English would allow me to learn about authors while enhancing my writing skills. Before jumping straight in, I decided to test the waters by taking a writing class: Intro to Creative Writing. I loved the class and met with my advisor to announce that I was switching my major to English. After an hour in her office explaining what I wanted from a major and my life goals, I got some really good advice: Switch your focus. Being a media and communications major actually gave me the freedom to branch away from the reporting aspect and do more writing. 
Whether you're switching your major, or simply shifting your focus, these are some things to remember during this confusing time:
1. Realize it's not as big a deal as it feels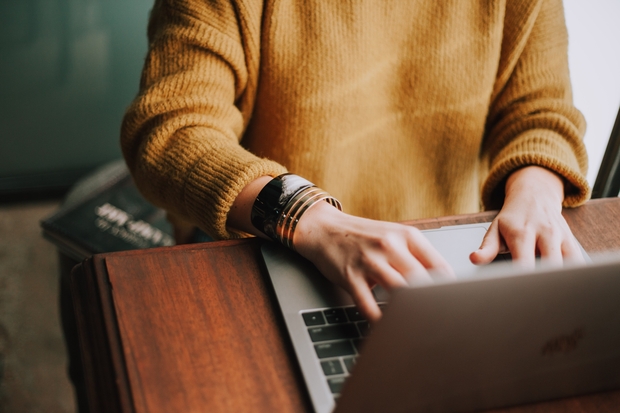 Switching a major is a big decision but, like most of us, you were only 18 or so years old when you picked it. It's okay to change your mind. What 18-year-old really knows what they want to do with the rest of their life, anyway? 
Dena Linzer, a graduate of Hofstra University, knows what it feels like to go through this. "We don't know ourselves well enough to make a decision at 18 that impacts our entire lives. College is all about growth," she says. "Taking different classes made me challenge myself and it was the best thing I ever did. Changing my major was a huge decision I made after self-discovery. Sometimes one decision leads you in the right direction for yourself." 
If you're thinking of switching majors, this is the time to reflect on what it is you really want to do. Think about what drew you into that major in the first place. Is it not what you imagined? Ask yourself what is it that's making you unhappy. Once you figure that out, take some time to figure out what the better options are. Look through all the majors offered and research them. Sample some of their core classes. Find out what career options you have with each major. Maybe something will speak to you.
2. Staying in a major you hate will only guarantee you a job you hate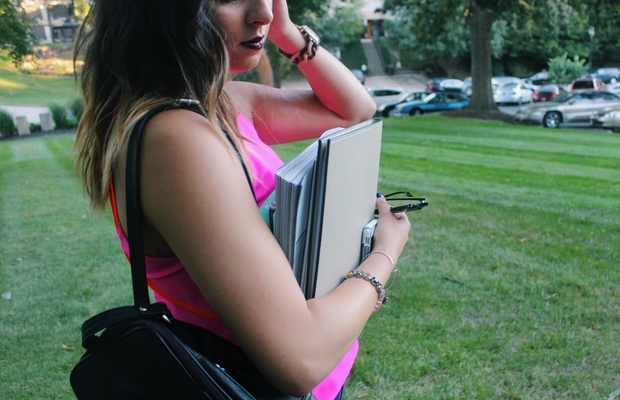 If you don't like your major but are unsure about changing it, just keep in mind that if you're taking classes you don't understand or can't sit through, that dismay will only get stronger once you pursue a career in that field. If you dislike it now, you'll only grow to hate it later.
"I wish I had changed my major," Karen Tabin, a graduate of Hofstra University laments. "I literally went online and read through every major my undergrad offered and picked what sounded the most interesting. Sure, it was interesting–but it had no practical purpose as a career. I often wonder if my career path would have been better or easier had I switched to something more applicable to our modern workforce, or something I actually enjoyed doing." It's technically never too late to switch careers, but there may never be a better time to do so than before your career begins. 
3. Recognize that you might have found a new passion
That's completely normal. College is a place to find yourself, and finding yourself might often lead you to a new passion. Your early 20s are meant to be all about change and growth, and that will reflect in a change in the things you want to learn about and dedicate your life to. Don't be afraid to lean into those changes and explore what might be the start of a new passion.
4. Don't freak out, and do your research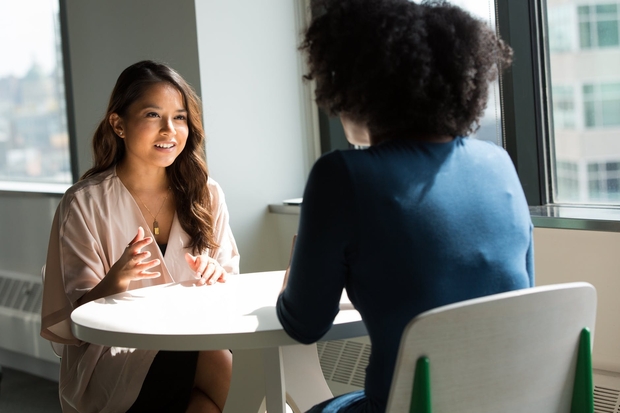 The best thing to do when thinking about changing your major is research! Look up the new classes you'll need to take and check to see if any of your credits will transfer over. This can help you determine which major to switch to. You probably wouldn't want to switch to a major where you'd have to start all over again but, depending on your major, you might only need a few additional classes. 
If you're unsure, ask for help! Once you start thinking about changing your major it's a good idea to talk to your advisor. It's their job to talk about this issue through with you. Your advisor will sit down with you to go through how many completed classes you have and the requirements of the new major. They'll most likely direct you to the head of the department you're considering to discuss career paths, internships, and classes you should take, giving you an overview of the new program.
Talking to your friends or others who are in this major can also help. They'll speak honestly with you about the professors and course load. You might also get an idea of the best classes or professors to take. 
5. Remember that you're not the only one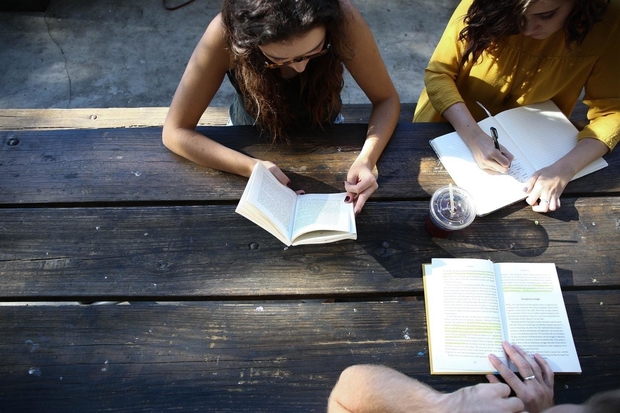 Not everyone is 100% sure of what they're doing in college. In fact, 30% of students have switched their majors at least once in the first three years, according to a report done by the National Center for Education Statistics.
"I changed my major 3 times when I was in college! I went into each major thinking that's what I "should do" but never thought about what I truly wanted to do," Fallon Fisher, a graduate of SUNY Oneonta says. "Things that you want in life change as you get older, so changing majors to figure those things out seemed normal to me. It's only natural to change paths as you grow into your 20s."
6. Most importantly, remember it's not too late
Maybe you don't graduate on time, but so what? Or maybe you take classes during the winter or summer semesters to stay on your timeline. All that matters is that you do what you love.
Jasmine Walker, a senior at SUNY College at Old Westbury, knows this all too well. "I waited 2 years before I changed my major for the first time. After a year into my new major and three years into college, I decided to change my major again," she says. "I feel like when we enter college we have this weighted expectation to know what we want to do; feeding that expectation is what hindered me." In the end, Jasmine knew she couldn't let that stop her, though she does wish she'd figured it out a little sooner. "I've already taken summer classes and I'm still a year behind my class, but changing my major let me explore my real passions." And in the end, even if it takes you a little longer than you'd like, you'll still know you're happier than you would've been.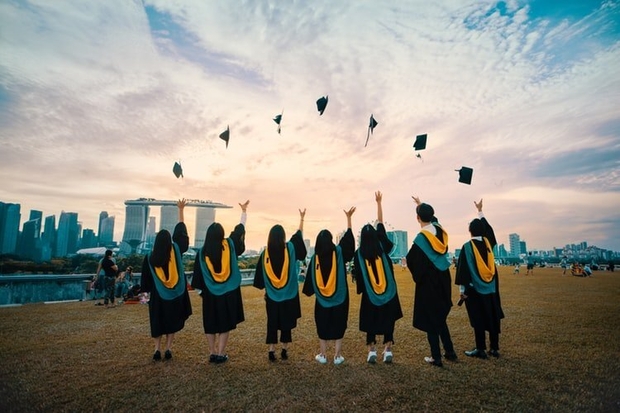 College is where you grow into the person you're destined to be. Don't let fear or other people's expectations hold you back from that. If you decide to switch your major, don't think of it as a step back–think of it as a step closer to finding your true self. And if you're still unsure of switching your major, try picking up a minor! This is a great way to explore your passions without changing your major.