5 Ways to Host an Apartment-Friendly Fall Get-Together
2020 has been different in many ways compared to previous years. But the familiarity of fall, and all the warm festivities and traditions that are associated with it, can still be celebrated!
While typical outdoor activities such as corn mazes and apple picking may be restricted or have limited capacity, there are other fun ways to get into the spirit of the season (while staying indoors). Despite fall being a time of fall-ing (pun intended) temperatures, many college students have the misconception that the only way to enjoy the season is to be outside.
In this guide, I am going to share a little inspiration for how to host the perfect fall get-together in your college apartment, including what snacks to get and what decorations to buy. Bonus: all of these are suitable for smaller, COVID-friendly gatherings and a college budget! 
1. DIY or buy fall-themed decor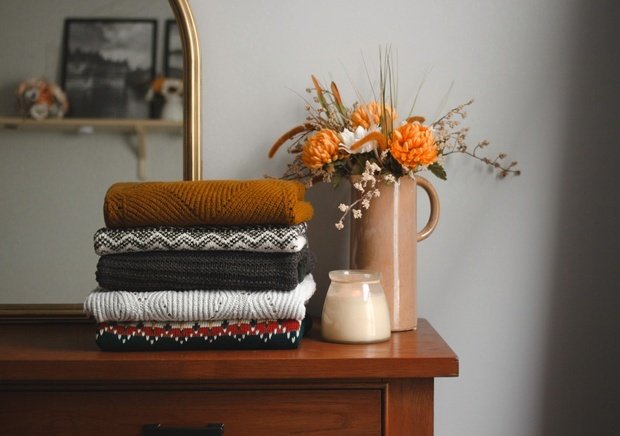 Photo by Sarah Boudreau on Unsplash
Painting mini pumpkins doesn't have to be something reserved for grade school. They make the cutest little accessory to add to your college apartment, and you can buy them for cheap in bulk at Walmart so you and your friends can decorate a few each!
Not crafty at all? Same here! Don't worry, you can still style your apartment to create the perfect fall ambiance for your guests. 
If you have the means to do so, I recommend purchasing a new set of golden cutlery to serve your guests with or a nice, woolen blanket to drape on across your couch to add a pop of color. If you're on a tighter budget and only want to invest in a few things, however, I think that fairy lights, faux autumn leaves, and candles will best aid in creating a cozy, warm mood for your next small get-together. 
If you need some more inspo, you can read here for some fall statement pieces that can easily add some flair to your bedroom or your living room.
2. Bake a festive dessert with your friends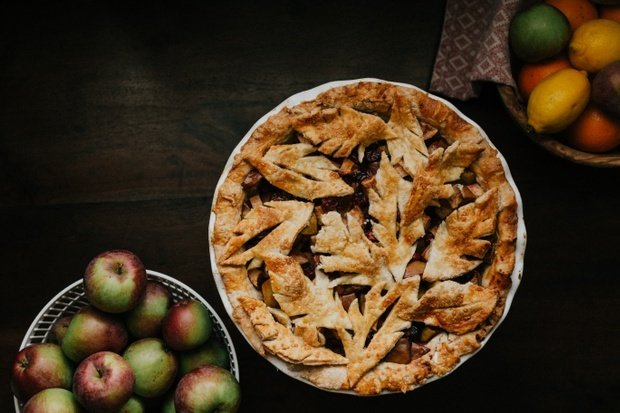 Photo by Priscilla Du Preez on Unsplash
With the temperature starting to drop, it's only natural that we start to crave something warm, comforting and slightly spicy. Baking is the perfect way to spend time with friends and to create something for you all to enjoy. From preparing classic apple desserts to experimenting with different pumpkin spice and drink pairings, you and your friends have a collection of recipes across the internet to try and create.
3. Take advantage of fall-themed snacks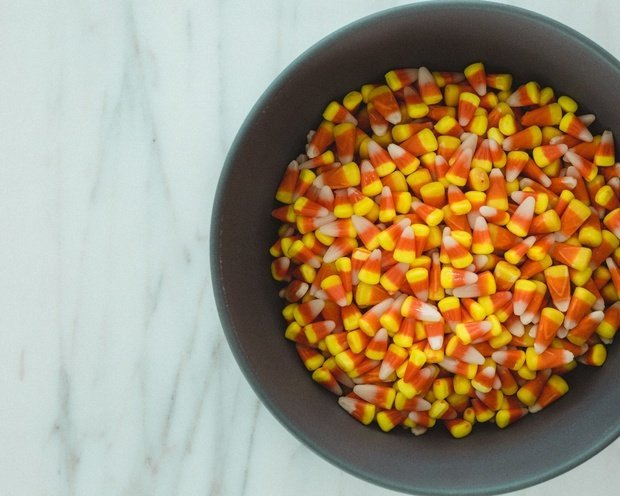 Photo by Dane Deaner on Unsplash
If you don't have an oven (or are too scared to use the outdated one installed in your school-owned apartment like me), you can still get a taste of fall by making a stop at your local supermarket and picking up a bunch of yummy snacks for your guests to enjoy.
Trader Joe's is my favorite place to get groceries all-year round, but shopping there during the fall is definitely an elevated experience. My personal favorites from their fall collection are the Pumpkin Joe-Joe's and the Fall Leaf Corn Tortilla Chips, which I keep having to repurchase when my friends come over. 
Or maybe you want to still utilize your oven, but don't want to gather all the ingredients or deal with cleaning afterwards? The iconic Pillsbury pumpkin-shaped sugar cookie is and will always be a staple fall treat — which is perfect for anyone who might not like cinnamon either, another quintessential spice of the season. Plus, this year, they're now safe to eat out of the package and unbaked (do what you will with that information).
4. Watch a spooky movie or a classic fall show!
Photo by Andrea Davis on Unsplash
Is there a better way to celebrate the start of spooky season other than watching a Halloween movie? From Halloweentown — which I rewatch every year — to newer releases like the Unsolved Mysteries reboot, there is something for everyone when planning a fall movie night.
If horror movies aren't your thing (or if watching them out with your friends who freak you out even more, like mine do), there are still a handful of other shows and movies you can watch. Even though Gilmore Girls is a timeless classic that can be enjoyed year-round, there's something about its quaint Connecticut setting and its preppy, New England aesthetic that makes it all more enjoyable watching in the fall.
5. Refresh with fall makeovers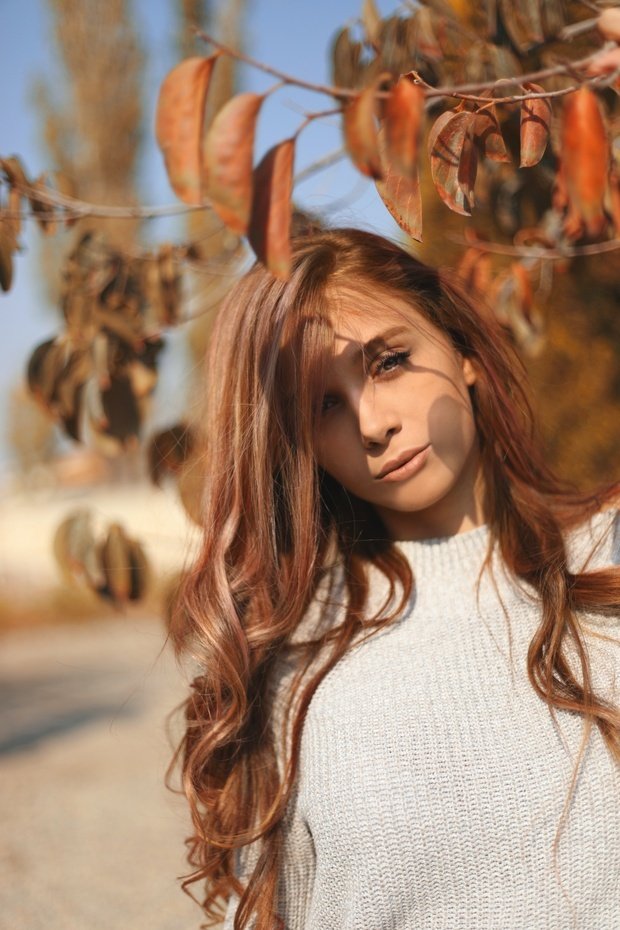 Photo by Zohre Nemati on Unsplash
Just because you're staying in doesn't mean that you and your friends can't get dolled up. Have each of your friends bring over a few of their favorite fall makeup items, and do each other's makeup. Not only is this a fun, indoor activity, but you'll also have killer Instagram pictures later (combined with all the steps above).
I personally live for the bronzy, dark eyeshadow, and bold lip color look that comes with the season. But if you want something maybe a little more subtle than this traditional fall look, you can check out this article for some inspiration on how to wear more neutral, but still timeless, fall trends.
Though this fall is very different in many ways, there is still definitely a way to stay in the spirit of the season, even indoors! So grab your friends, some Halloween spirit and some pumpkin spice to put on the most Pinterest-worthy night-in of the season!