7 Stylish & Budget-Savvy Back-to-School Hacks
This is a sponsored feature. All opinions are 100% our own.
Break out the suitcases because it's back-to-school season, collegiettes! The start of a new year can be hectic. Between buying school supplies, registering for classes and setting up a new apartment, it's easy to get stressed, but relax! Her Campus has you covered with some back-to-school hacks that will ensure you're ready for the year ahead. Whether you're a senior or about to start your freshman year of college, here are seven fool-proof ways to make sure you kick off the semester the right way! 
1. Create your own planner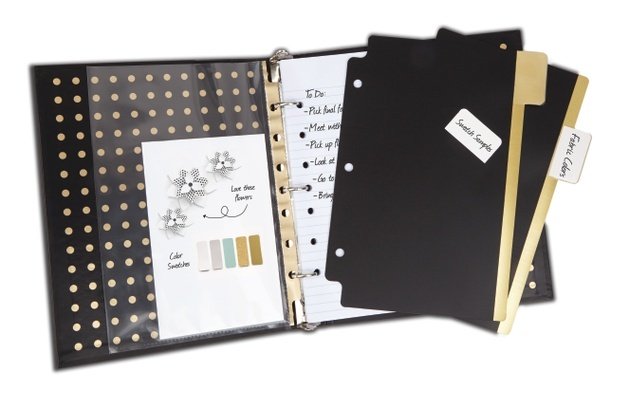 If you take only one thing away from this list, make it this one. Getting a planner is the best thing you can do to keep yourself on track. Get in the habit of writing down everything — from orientation events to exams to parties. While some pre-designed planners can be pricey, rest assured that it's possible to create a super-stylish planner and save some money! Start with a basic black binder from Office Depot!
By adding the black and gold inserts, you can totally customize it into a planner — keeping your notes and to-do lists all in one place, but organized and divided exactly how you like it. Talk about budget-savvy!  
2. Set up an organization system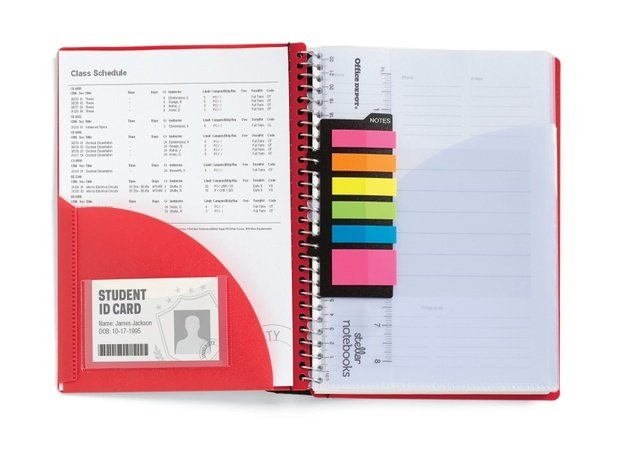 If you're a senior, this is old news; freshmen, take note: There is nothing worse than desperately looking for a notebook (that contains today's homework!) in a mountain of school supplies with only five minutes 'til class time. Here's a better way: color code! Choose a color for each of your classes and then coordinate: red folders and red notebooks for chemistry, for example. Then, instead of rummaging through a pile of notebooks, grab everything red in sight and head to lab! Office Depot's newest collection of back-to-school must haves makes it easy with its huge assortment of folders, binders and notebooks in lots of fun, bright colors. 
3. Buy a coffee maker
We know, we know: It's simply more fun going to the campus coffee shop for your morning latte. The money adds up fast, though — especially for something you could be home-brewing for a fraction of the cost. Consider buying a coffee maker for your dorm room or apartment (plus a stylish to-go cup for your morning java). You'll save a ton of money over the year! The same goes for your tea addiction, collegiettes!
4. Pack lunch
It's no secret that eating on the go isn't exactly the most cost-effective option. While it's tempting to splurge for a salad at the cafe between classes, packing lunch will save you a ton of money in the long run, especially if you live off-campus with no meal plan. And yes — we know what you're thinking; no one wants to walk around campus with a geeky brown paper lunch bag! May we suggest a cooler alternative like this lunch cube from Office Depot? 
Spill proof? Check. Keep your food from getting squished? Check. Show off your personality? Check! 
5. Rent your textbooks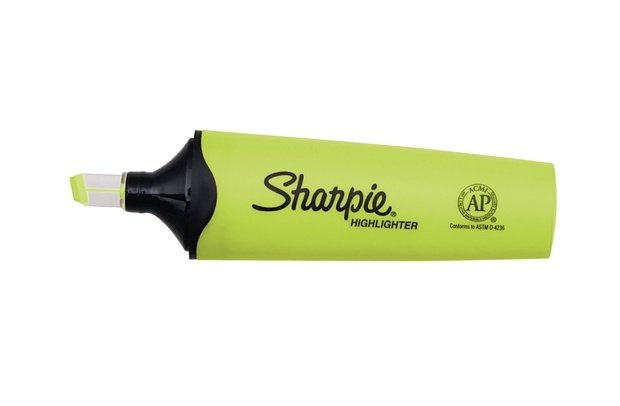 Renting your textbooks instead of buying them is a great way to save money — and trust us, you're not going to want that heavy calculus book sitting around next year anyway. Most campus bookstores have renting options, and many (though, double-check first) even allow you to use a highlighter right on the book's pages. Make studying easier with a Sharpie Clear View® highlighter; the clear tip will make sure you know exactly what you're highlighting (and exactly what to cram before the test!) 
6. Set up a great desk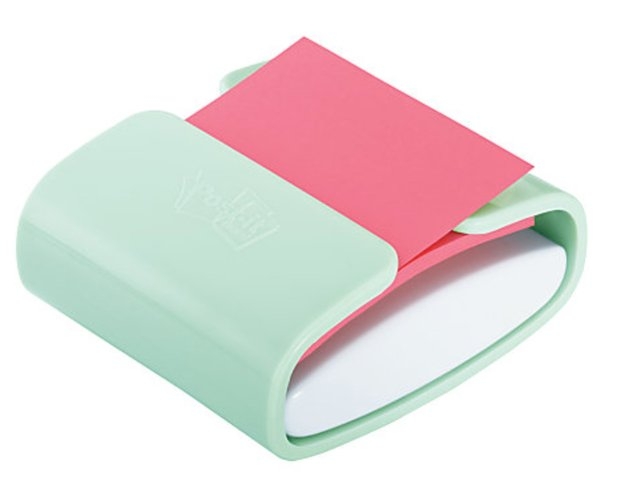 Yes, it's the beginning of the school year, but the campus library can fill up fast. In case you prefer a quieter (and cuter) study space, having a perfectly organized desk at home ensures that you'll get the work done. Organize your color-coded notebooks, folders and binders, and then insert some personality with fun supplies like Office Depot's Post-it®  Pop-Up Note Color Dispenser. We promise that setting up a well-curated (and beautifully colored) study space in advance of hectic deadlines will make your school year go by smoothly!
7. Take advantage of the campus gym  
Sick of your usual running route and looking for something new to do? Your on-campus recreation center probably has a ton of great (free) activities and classes for students. Yoga, cardio kickboxing, swim lessons, you name it — the rec center's got it, and trust us, you're going to want to get out of the library every once in a while! Whether you're an athlete or just into casual exercise, make the gym more fun by bringing a friend or two along. And don't forget to write it in your planner! 
While college itself is no breeze, by taking these easy and fun steps, you'll rock your school year! Happy Back-to-School, collegiettes!