Why Building Resilience When Things Don't Go According to Your 'Plan' is Important, & How to Do It
After over a year of enduring the COVID-19 pandemic, there finally seems to be a light at the end of the tunnel. With an increase in the number of vaccines being administered, experts are cautiously optimistic that the virus will be brought under control. 
For students and recent grads, this news is a welcome change in how we view our current and future opportunities. The possibility of being able to engage in-person offers hope to those who've had life put on pause. As you begin to move forward, though, it's important to assess how you handled the challenges of the past year.
Whether you were a soon-to-be graduate, a post-grad searching for opportunities, or someone who lost their job at the beginning of the pandemic, your life as you knew it was drastically changed. Since March 2020, the "plan" that you once had has likely changed or veered off course. In simply trying to stay afloat amid the chaos, you might not have taken the time to reflect on how you were handling things in the moment. Were you hopeful or hopeless? Did the sting of rejection stick with you or did you bounce back after a reasonable amount of time? Was there a supportive community you could rely on?
While these questions might be difficult to confront, answering them is key to navigating your response to hardship. Resilience, which is defined as the process of adapting well in the face of adversity, trauma, or significant sources of stress, is an important aspect of overcoming difficult situations. Being resilient involves an acknowledgement that life is not going the way you want it to and a willingness to actively work through those obstacles. 
Understanding the challenges to resiliency is a helpful way to recognize where you can improve. Then, learning the tactics to strengthen your own responses can be used to guide you through any situation. Here are four ways to do just that.
1. Identify feelings of doubt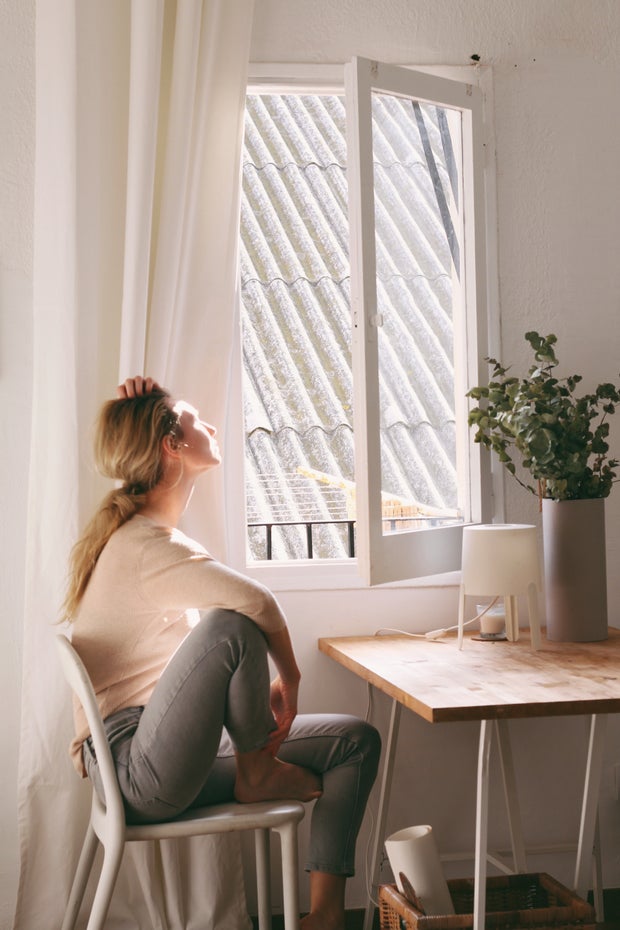 Photo by Tatiana from Pexels As a young professional, you might be inclined to want to build a career right away. The idea of "success" is often closely tied to self-worth, so when an opportunity doesn't quite go your way, it's easy to blame yourself entirely. This can create the kind of self-doubt that makes you question your value and place in the world. 
Dr. Nicole Villegas, doctor of occupational therapy, has worked with university students and recent grads throughout the pandemic. As a resilience coach and wellness expert, Dr. Villegas knows that overcoming the bridge between expectations and reality can be difficult.
"Life difficulties require us to respond, and self-doubt can become a direct roadblock to responding with resilience," says Dr. Villegas. "One of the major challenges for students and young professionals I work with is having the expectation that there is only one correct answer or outcome, and self-doubt grows if they don't reach [that] outcome."
To be more resilient, Dr. Villegas says that having flexibility in your response to hardship is a must. Learning to persist, rather than give in, will help you move past a setback.
2. Defeat imposter syndrome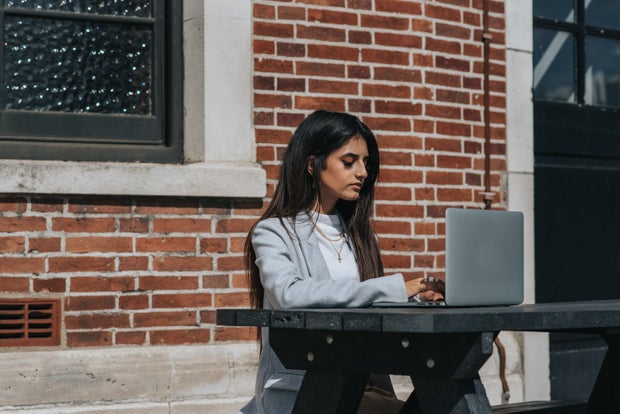 Photo by Anete Lusina from Pexels
Imposter Syndrome is a pattern of thinking that involves individuals doubting the merits of their accomplishments or abilities, and generally feeling like a fraud. For women and minorities, these feelings can be especially prevalent. 
"Imposter syndrome can make students and young professionals feel like they are starting from behind," says Dr. Villegas. "While this can surely be true for people who are directly and negatively impacted by systems of oppression, answering [questions like] 'Who am I?' and 'What am I doing?' can make the path of the journey clear." 
By answering these questions, Dr. Villegas explains that students and young professionals can better develop role identity and a sense of direction. 
"When we have an idea of our interests and values, and how to harness them to make an impact in our community, we are no longer an imposter in someone else's storyline," they say.
Dr. Villegas explains that even when something does not neatly fit into your "plan," knowing that your life has meaning will help you look forward and move in a certain direction.
3. Change the way you think about problems
Photo by Andrea Piacquadio from Pexels The great thing about resiliency is that it is a skill that can be developed over time and throughout the course of life. Similar to strength training or muscle memory, we can build resiliency through practice. Whenever you encounter a difficult situation or setback, there are ways to better handle your response.
Mallory Musante, confidence coach and co-founder of Bright Beta Co., uses particular tools to help her clients consider new patterns of thinking.
"One of my favorite tools for building resiliency with clients is by creating a feedback loop," says Musante. "When we change our physiology (think standing in the Wonder Woman pose or smiling), we can actually change our feelings, thoughts and beliefs. By being cognizant of how you're physically carrying yourself and the thoughts you're having, you create this feedback loop of confidence and positivity [that] allows you to more easily handle difficult scenarios. All meaning you bounce back much faster."
Musante also tries to remind her clients of a saying used in the communication approach of neuro-linguistic programming (NLP). 
"'There's no failure, only feedback,'" says Musante. "When we 'fail' at something, it's a learning opportunity. There is feedback there for you to receive so you can do better next time." 
If you're willing to accept this feedback, Musante says that it can function as a stepping stone in working through challenges. By being open to receiving it, you can best identify and manage your feelings and external obstacles.
4. Take actionable steps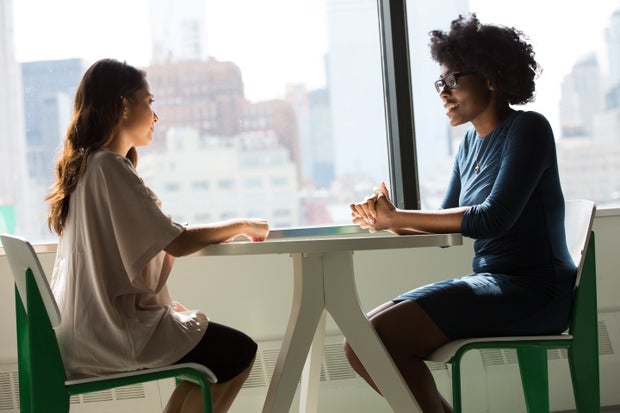 Photo by Christina @ wocintechchat.com from Unsplash
In addition to changing your default feedback loop, there are other ways to actively build your resilience.
Dr. Villegas shares three ways to make progress. The first involves practicing active reflection, in which you describe what is happening around you without judgement as though you are a fly on the wall. Since irrational thoughts can get in the way of how you accurately receive information, active reflection can challenge this negative thinking by sending a message to the nervous system that allows it to regulate and relax.
A second way to create better responses is to ask yourself how you are going to practice resilience that day. By incorporating this question into your daily routine, you are able to reflect on how you can adapt to your goals, adjust your beliefs and behaviors when faced with a challenge, and receive support when needed.
Finally, Dr. Villegas suggests that meeting with a mentor, teacher or friend can help you when you're feeling stuck.
"Resilience happens in community. Having a support network is essential to success for young professionals," says Dr. Villegas.
Supportive networks help create a buffer between you and the difficulties you might face, allowing for space to let down your walls and seek helpful insight.
No matter where you are on your resiliency journey, taking the time to reflect on what you've experienced and how you've handled challenges in the past is essential to becoming more confident in the face of adversity. There's always a way forward, and you have the skills to take the first step.