Katy Perry's album, Smile, is on its way to give us a fresh burst of joy. The new record centers around themes of hopefulness and resilience, something we could all use a dose of right now. 
It was during "one of the darkest times" in her life that Perry wrote Smile. She was dealing with clinical depression, struggling to get out of bed let alone planning ahead for her future, and the record speaks to her experience walking through that time and coming out on the other side. 
"What doesn't kill you makes you stronger, but sometimes you have to walk through hell to get that strength," Perry said in a press conference. "Or you get a little laid out in your bed for a few weeks and have to come to terms." But she also has something (or rather, someone) that helps her choose to make plans: she's pregnant! Perry is excited to bring life into the world, and Smile songs like "Only Love" remind her of the importance of leaning into the love in life, and how doing that helps you get more out of your time on this world. 
"Life does get real the longer that you live it, but it does get more expansive if you survive it," Perry said.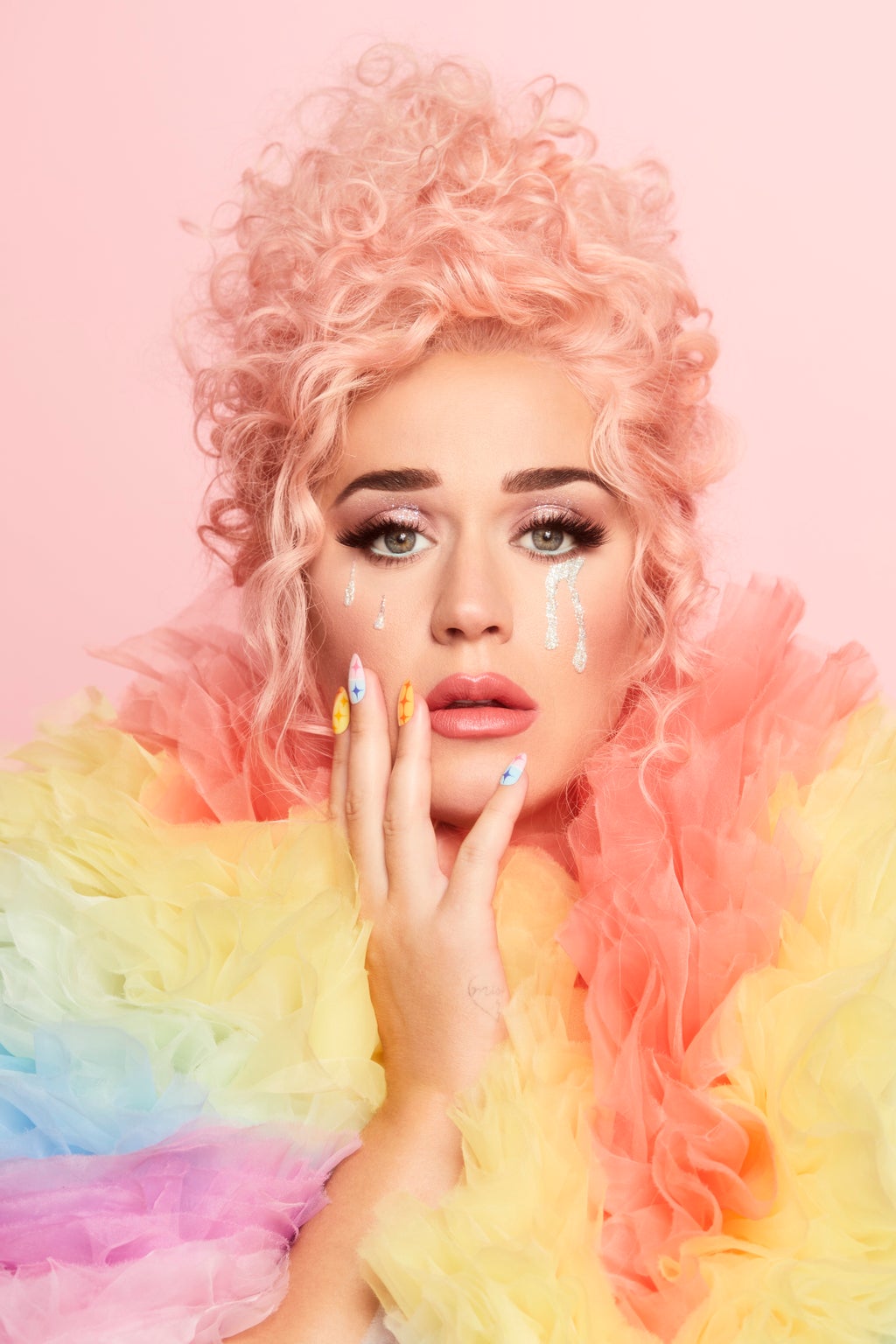 Finding new perspective
Changing your perspective or mindset can be difficult at times, and Perry describes the "ego check" she got from life on the album's title track. Perry had to snap out of a loop of negative thoughts, and was served "a piece of humble pie" along the way. 
"The universe served me," Perry said. "In the moment I wasn't excited for it or happy about it, but once I got the ability to zoom out a bit, I understood that I was going to have a greater foundation, character and depth because of those peaks and those valleys." 
Perry often uses humor as a way to bring levity to the seriousness of life. However, she's observed that while comedians might be the most fun to watch, they can be the darkest, most depressed people to live with at home. Often humor is a survival tactic, so with "Smile," she leaned into the clownery of it all. 
"I've always felt a little bit like the court jester," Perry said. "I've always had a little bit of humor injected into everything I do, and self-deprecation. I wasn't taking myself seriously when I was spewing whipped cream out of my boobs. I knew that, hello! I was in on the joke."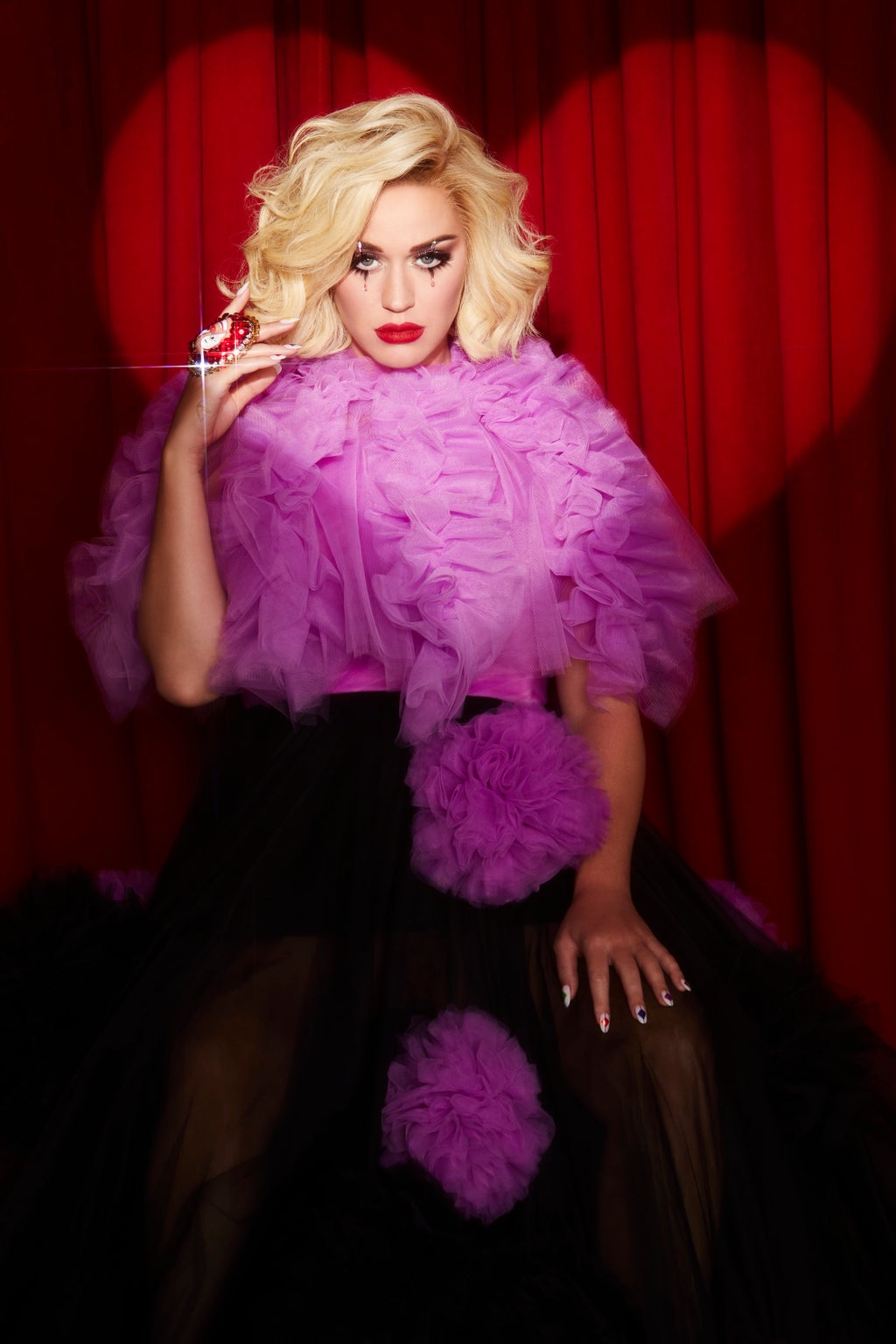 One track, "Cry About It Later," has taken on new meaning since COVID-19. Perry described the as of yet unreleased track as an escapism song about "drinking too much champagne on ice and getting under someone to get over someone."
"I understand why people are like, 'when the bars open, I will be there and I will be there all night because I no longer want to listen to what my thoughts say,'" Perry said. "Especially during this time, it's too f*cking intense. So I'm going to have a couple of dirty martinis once I give birth to this child." 
But one of Perry's favorites on the album is "What Makes A Woman." Her experience carrying a baby and thinking of the millions of women before her who have done the same had her mystified by the magic of women. 
"It's almost a trick question, because if you can actually answer what makes a woman…if you have some definite statement, you may not be a woman," Perry said. "It's so beautifully complex, and it's hard to measure."
Embracing change, even when it's messy
Perry experimented with different sonic landscapes across Smile, while maintaining a "pure pop" sound like those of PRISM and Teenage Dream. However, she didn't want to fit a particular genre or mold, saying, "That's an old narrative, F that." And of course, current college students will be familiar with that older narrative, having grown up with Katy Perry; the ten-year anniversary of Teenage Dream was on August 24. Both Perry and her audience have considerably matured since then, and she finds that the way her music is shifting reflects that growth. 
"Some of you remember me with the black hair, the blue hair and the candy and all that stuff, which is amazing, but some of you were 10 or 12 years old and you listened to 'California Gurls,'" Perry said. "Now you're becoming adults and you're dealing with a lot of different things, having your own jobs and lives." 
That mental evolution is at the core of Smile – when she was younger, Perry felt that she was more sheltered and restricted. She's most grateful for the strength it took to grow. 
"I really broke out of that mold, but I had to do some re-education," Perry said. "I've done a lot of that re-education in the spotlight." The process may have been a bit messy, but to Perry, "rebirth was never meant to be neat and tidy."
Smile will be released on August 28.