Demi Lovato has reached a major milestone in her journey to sobriety.
On Friday, the "Confident" singer celebrated being six months sober on social media, posting a photo of a cake that her friends got her from the Los Angeles-based bakery Susiecakes, PEOPLE reports. Along with the cake, her friends included a note of support.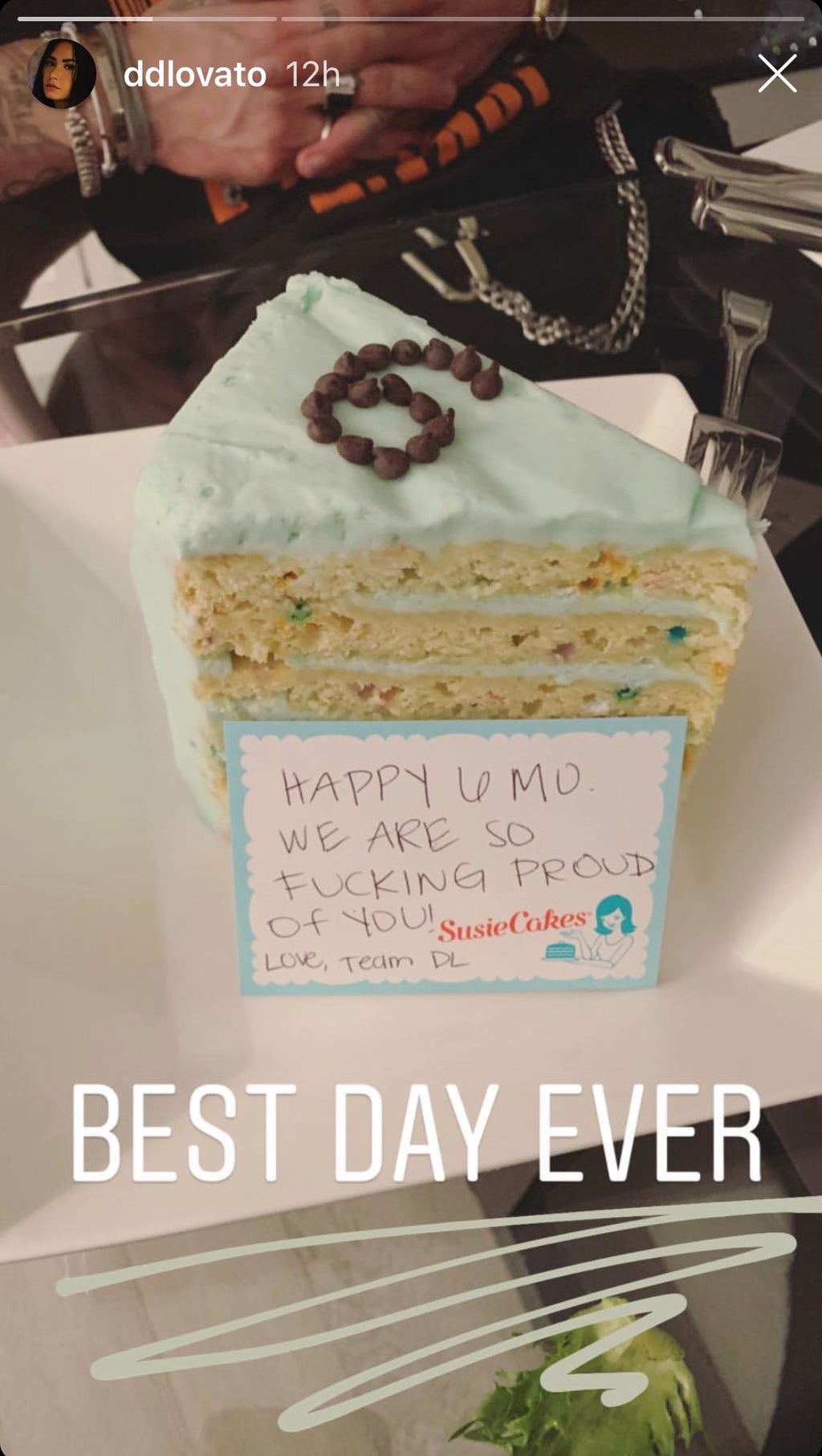 image via Demi Lovato – Instagram
"Happy 6 mo. We are so f*cking proud of you! Love, Team DL," the note read. Lovato added the caption, "Best day ever!" underneath the photo. The pop singer also shared a photo of her six months sobriety coin to her Instagram Stories, added a series of praying-hands emojis.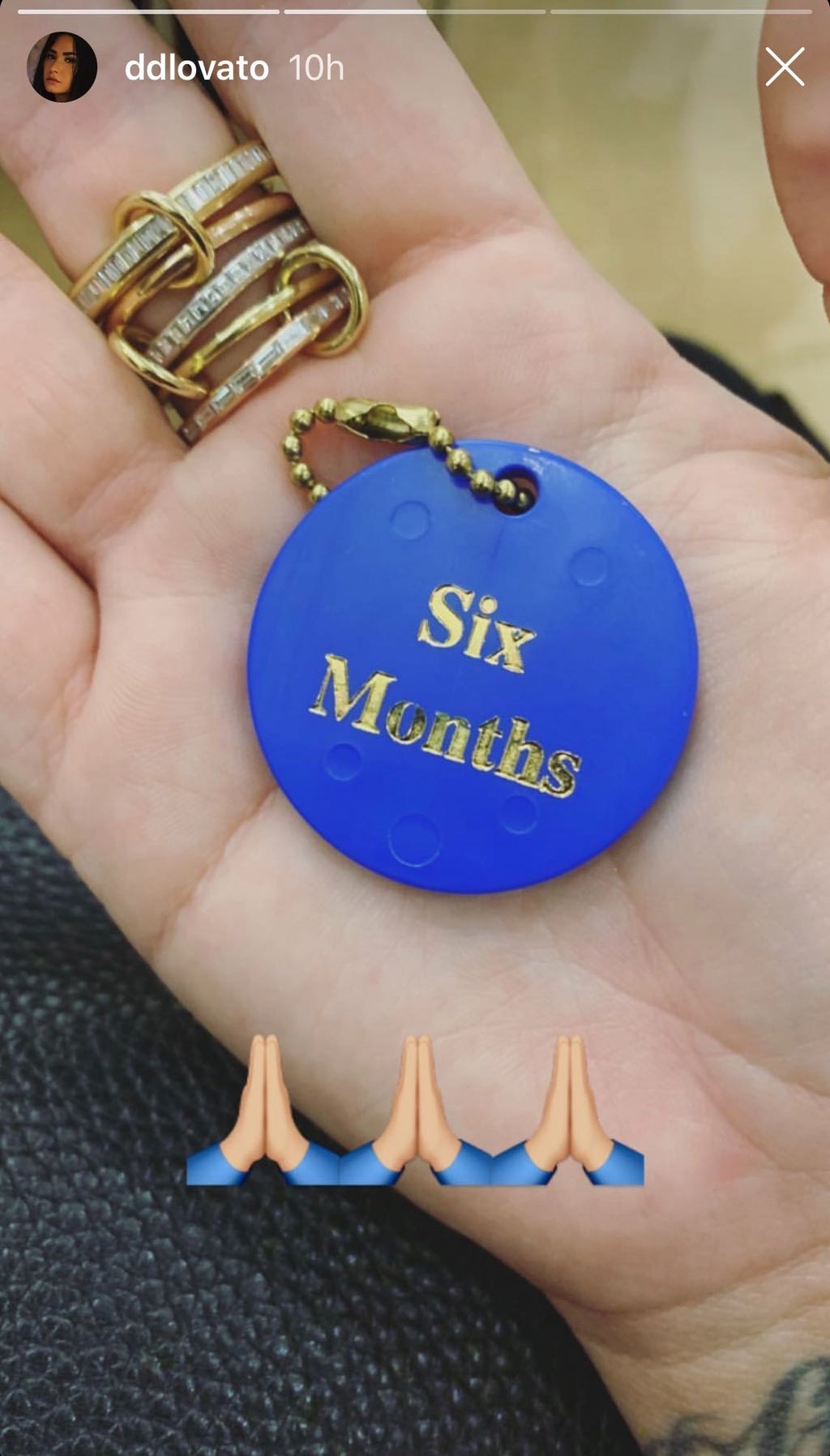 image via Demi Lovato – Instagram
Later in the day, she shared a rare photo of herself, showing off her impeccable makeup skills. "That highlight thooo.. Face beat by me," she wrote.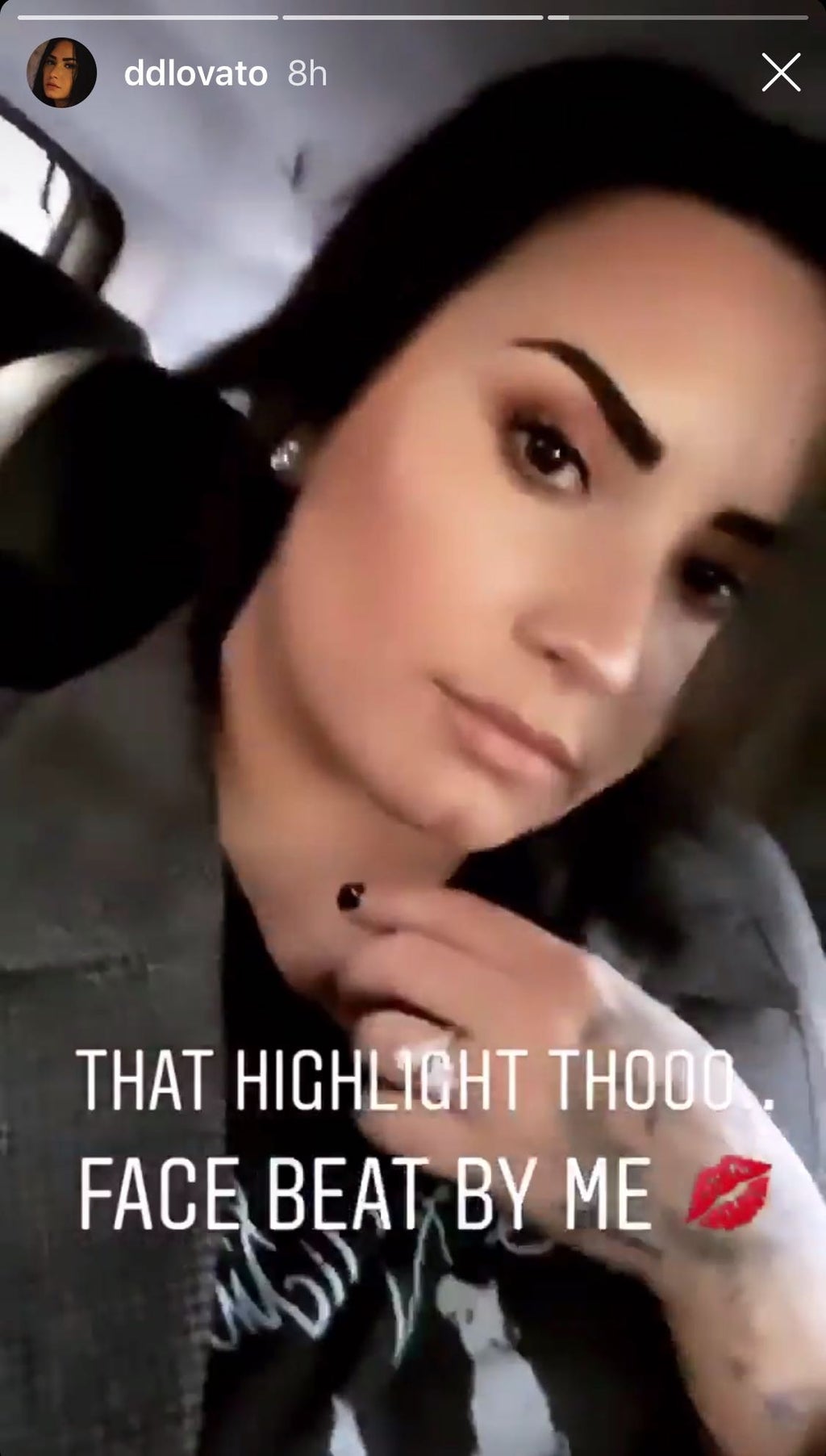 image via Demi Lovato – Instagram
According to Bustle, Lovato was hospitalized at Cedars-Sinai in L.A. in July 2018 following an overdose at her Hollywood Hills home. The singer ended up cancelling the remainder of her tour, and checked into rehab for treatment.
On August 5th, the singer shared an update on her health, writing, "I have always been transparent about my journey with addiction. What I've learned is that this illness is not something that disappears or fades with time. It is something I must continue to overcome and have not done yet. I want to thank God for keeping me alive and well."
Thanking her fans for standing by her side during this difficult time, Lovato added, "To my fans, I am forever grateful for all of your love and support throughout this past week and beyond. Your positive thoughts and prayers have helped me navigate through this difficult time."
Lovato also went on to "thank my family, my team, and the staff at Cedars-Sinai who have been by my side this entire time."
"I now need time to heal and focus on my sobriety and road to recovery. The love you have all shown me will never be forgotten and I look forward to the day where I can say I came out on the other side. I will keep fighting," Lovato concluded.
Throughout her sobriety journey, Lovato has been very open with her fans about her efforts to focus on her health.
In December, Lovato opened up in a series of tweets, telling fans that she was "sober and grateful to be alive and taking care of ME."
"Someday I'll tell the world what exactly happened, why it happened and what my life is like today.. but until I'm ready to share that with people please stop prying and making up sh*t that you know nothing about," Lovato wrote. "I still need space and time to heal.""
"I would love to set the record straight on all the rumors out there but I literally don't owe anyone anything so I'm not going to. All my fans need to know is I'm working hard on myself, I'm happy and clean and I'm SO grateful for their support," Lovato said in her post. "I'm so blessed I get to take this time to be with family, relax, work on my mind, body and soul and come back when I'm ready. I have my fans to thank for that. I'm so grateful, truly."
According to Bustle, Lovato shared a message with fans on New Year's Eve, writing that she "will never take another day in life for granted."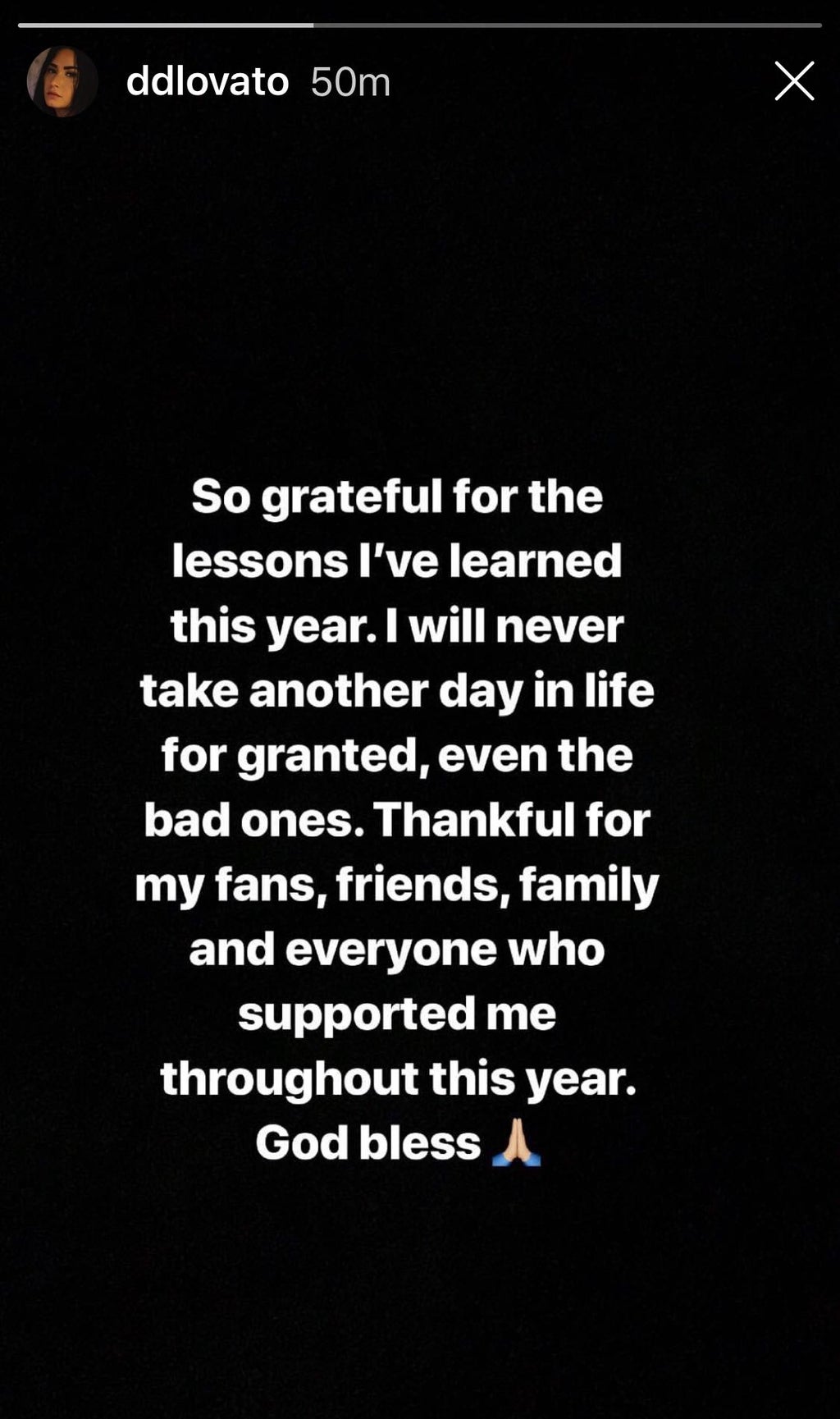 image via Demi Lovato – Instagram
In her Instagram Story, she added, "So grateful for the lessons I've learned this year. I will never take another day in life for granted, even the bad ones. Thankful for my fans, friends, family and everyone who supported me throughout this year. God bless."
While Lovato continues on her sobriety journey, it looks like with the support of her family, friends and fans, she will be able to overcome the difficult times and live her happiest and healthiest life.