The world was first introduced to the Kooks versus Pogues island of the Outer Banks back in 2020.  It wasn't long after that John B, played by Chase Stokes, and his crew became our on-screen best friends. The Pogue (and self-proclaimed Pogue) group — JJ, Pope, John B, Kie, and Sarah — are constantly seeking adventure while navigating the ups and downs of being a teenager.
While proving their loyalty and treasure-hunting capabilities, they met Cleo, who helped save Sarah from Bahamians that wanted John B and Sarah for a $50,000 missing reward. Cleo became an honorary Pogue after she jumped off a cargo ship with the friend group to spare themselves from being killed by Sarah's dad or brother. After washing up on a deserted island, the friend group created Poguelandia. 
Just like the fandom that surrounded the cast after Season 1, watchers also quickly became fans of Grant and Cleo after the adventures of Season 2. Warning: Spoilers for Outer Banks Season 3 follow. Season 3, which premiered on Feb. 23, lets viewers into the soft side of Cleo, the side that truly wants to be a teen at heart. Grant finds that because of this her character is both relatable and aspirational for her.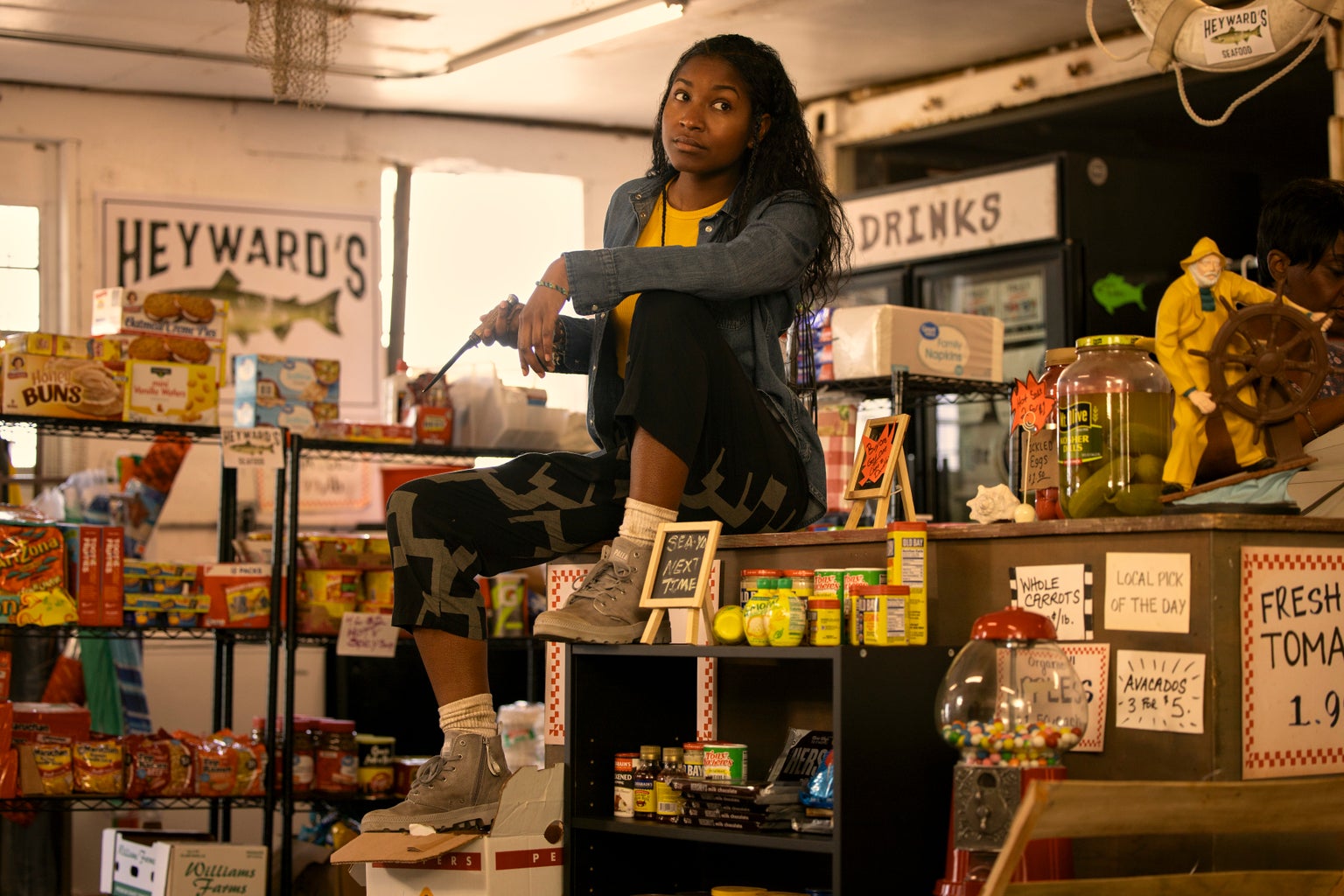 "I feel like it's a little bit of both. Her strength is definitely aspirational. This season I find that she's more relatable," Grant explains in an exclusive interview with Her Campus. "I think that even last year it was like, Cleo's a superhero, nothing fazes her. So I love that this season it really circles back and shows her emotions and her softer side."
The soft side of Cleo allowed for a strong relationship with fellow Poguelandia member Pope, played by Jonathan Daviss. She became a support system for him in Season 2 amid the family heirloom-seeking adventures, a bond that grew stronger in Season 3 as she helped him get over Kiara as well as aid him in his transition back into his life in the OBX. Fans couldn't help but notice the chemistry and potential romance brewing between them, and of course, many became Pope and Cleo shippers. 
The two created the No Love Club to swear off any romance and be there for one another as best friends, but that didn't last very long. In the Season 3 finale, the moment fans have been rooting for all along finally happened: Pope and Cleo kissed. It was evident that the chemistry Cleo and Pope shared was more than just a strong friendship, but for Grant, the chemistry started with being there for one another platonically.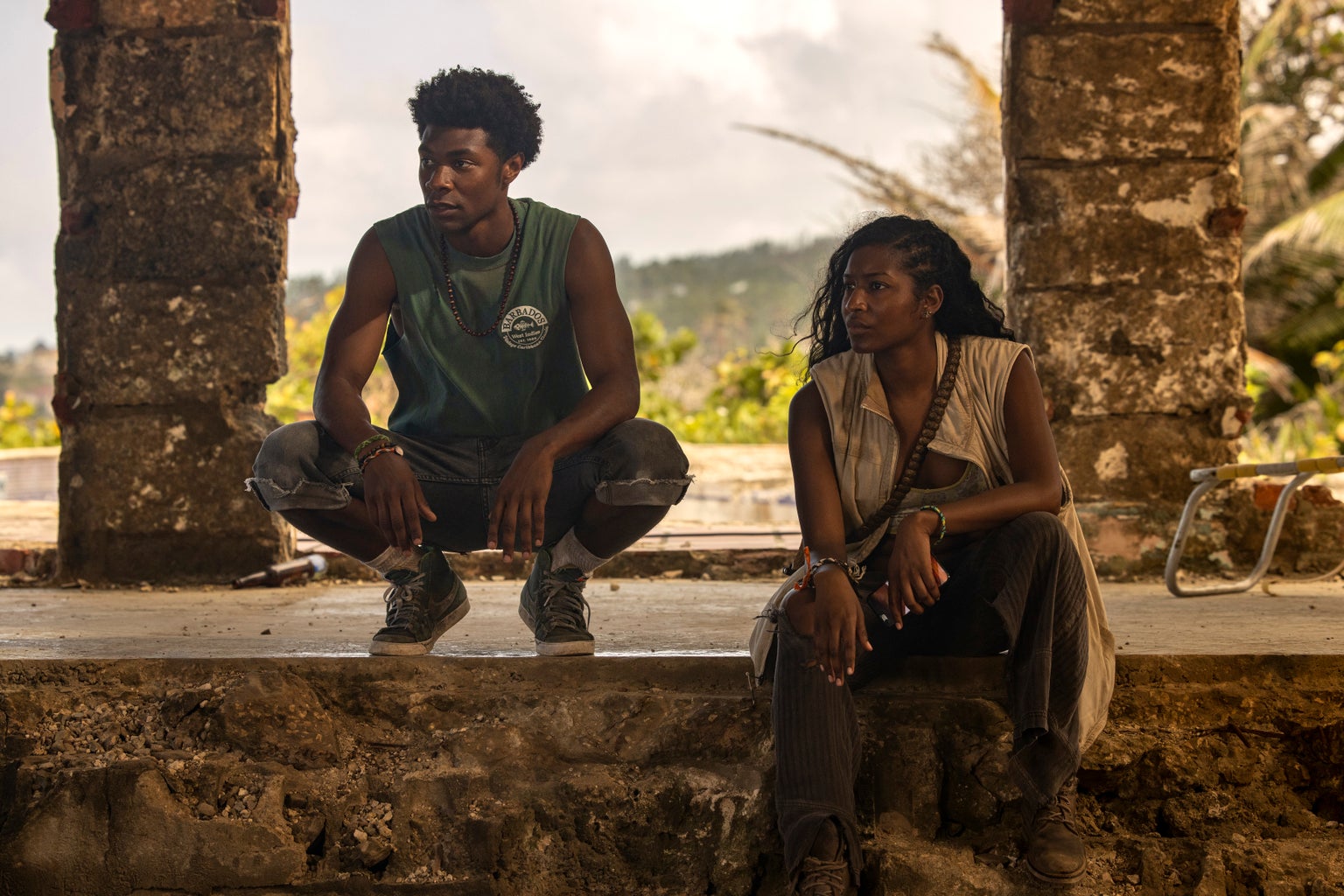 "They really have each other's back. For real, for real. They're homies and they want what's best for each other," shares Grant. "I feel like me and Jonathan really hone that in just because off-camera, we're extremely close and he's someone that I admire. So, I think that we just had conversations about letting how we really are spill in through the characters." 
Though Pope and Cleo had a positive change in their relationship, some other Pogue romances had a tumultuous season. John B and Sarah had a hard time as a couple with the return of John B's dad. She felt left out of her boyfriend's life, which led her to confide in her Kook ex, Topper. 
Even Grant wasn't immune to the drama among the other characters. After finding out that Sarah ended up cheating on John B with Topper, her initial reaction was "give me a cup because here comes some tea," she tells Her Campus. 
Though Season 3 might have had some bumpy rides, the cast has fun behind the scenes filming the show. From hikes to boat rides, the cast of Outer Banks has plenty of hands-on adventures. Grant's favorite scene to film was at the start of the season, when the crew was saying goodbye to Poguelandia as they hitched a ride with a sketchy plane.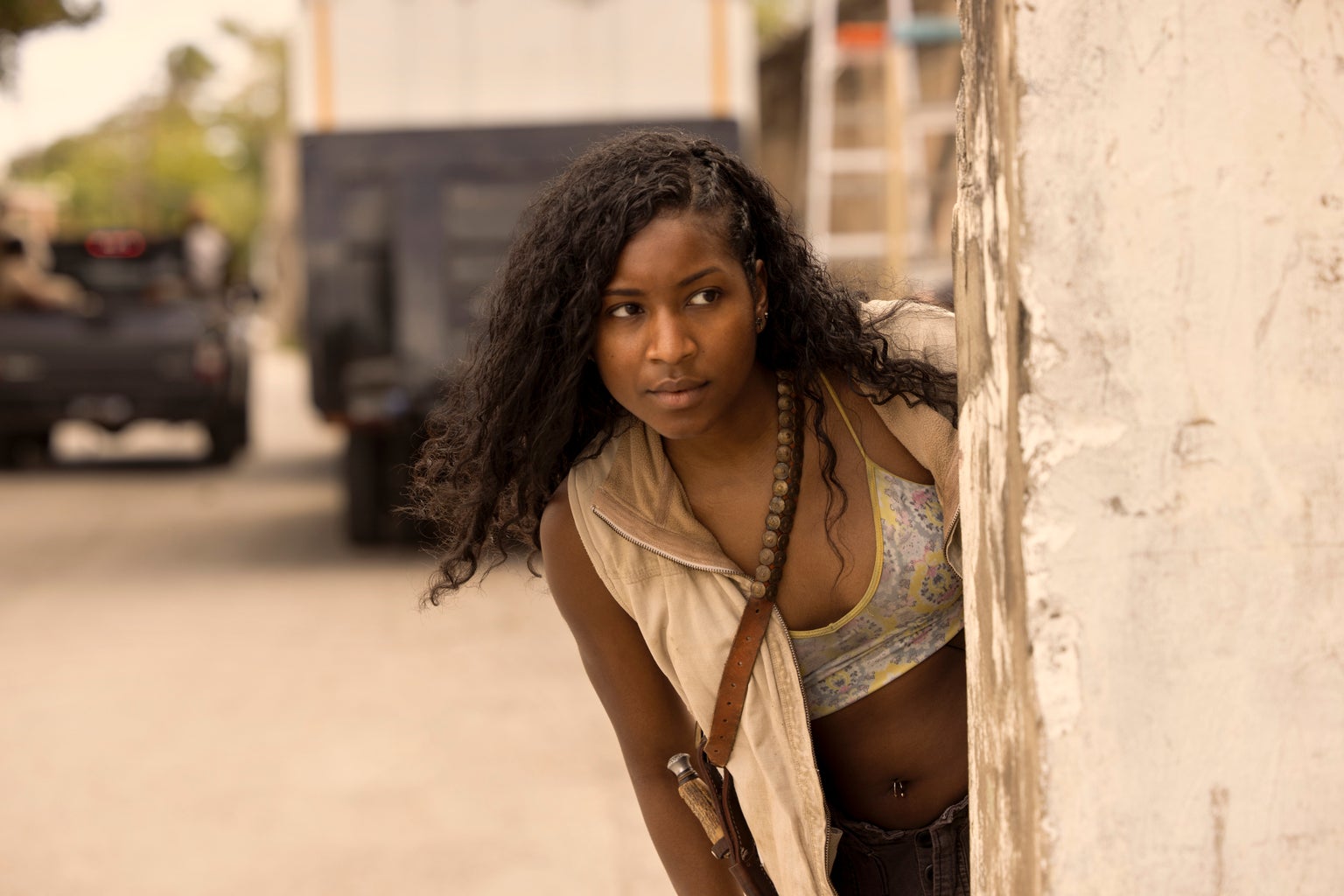 "When we did the interiors [of the plane], we built a stage in Charleston in a giant pool, so we had the plane on hydraulics. It would smash and then they'll throw water," explains Grant.  "It was like being on a ride in Universal and it was so much fun because we literally were just there strapped in on this ride all day." 
The plane ride scene was just one of the many moments that the crew almost wound up in trouble. It seemed like their treasure hunts don't always go according to plan, but they still wound up with the prize. In Season 3, the crew was on the hunt for El Dorado, and after high-speed chases, gun battles, and swimming underwater through caves, the city of gold was found. 
On Feb. 18, the cast announced the show has been renewed for a fourth season. Though there has yet to be confirmation of what the new season will be about, Grant already knows what she wants to happen next for the Poguelandia friend group. "Some time has passed. I wanna see the Pogues spend money [in Season 4]. I want to see how each individual character is going to spend this treasure money."