Katie Hunt didn't always know that she wanted to be in the marketing field — she started as a paid extra doing public theater and later found her passion through her customer service job at Warby Parker. At the time, it was just a startup and she was the third employee to be hired at the company. Here, she got to take on tasks that interested her and for the first time started testing social media and marketing. Through trying new things and taking the lead, Katie realized her passion. With her newfound passion for brand strategy and marketing, she went on to help launch a rebrand of the popular dating app, Hinge.
Later, Katie found herself to be frustrated that she couldn't work with more companies and brands at one time. This led to her becoming the co-founder of SHOWFIELDS — an aesthetically stunning, four-story retail space that allows the innovative people of the world to shine. She has been the driving force in connecting brands and finding a career that makes her happy. We talked with Katie about her unconventional path to success, what it takes to pull off a killer rebrand, and advice for any 20-something looking to dive into the marketing world.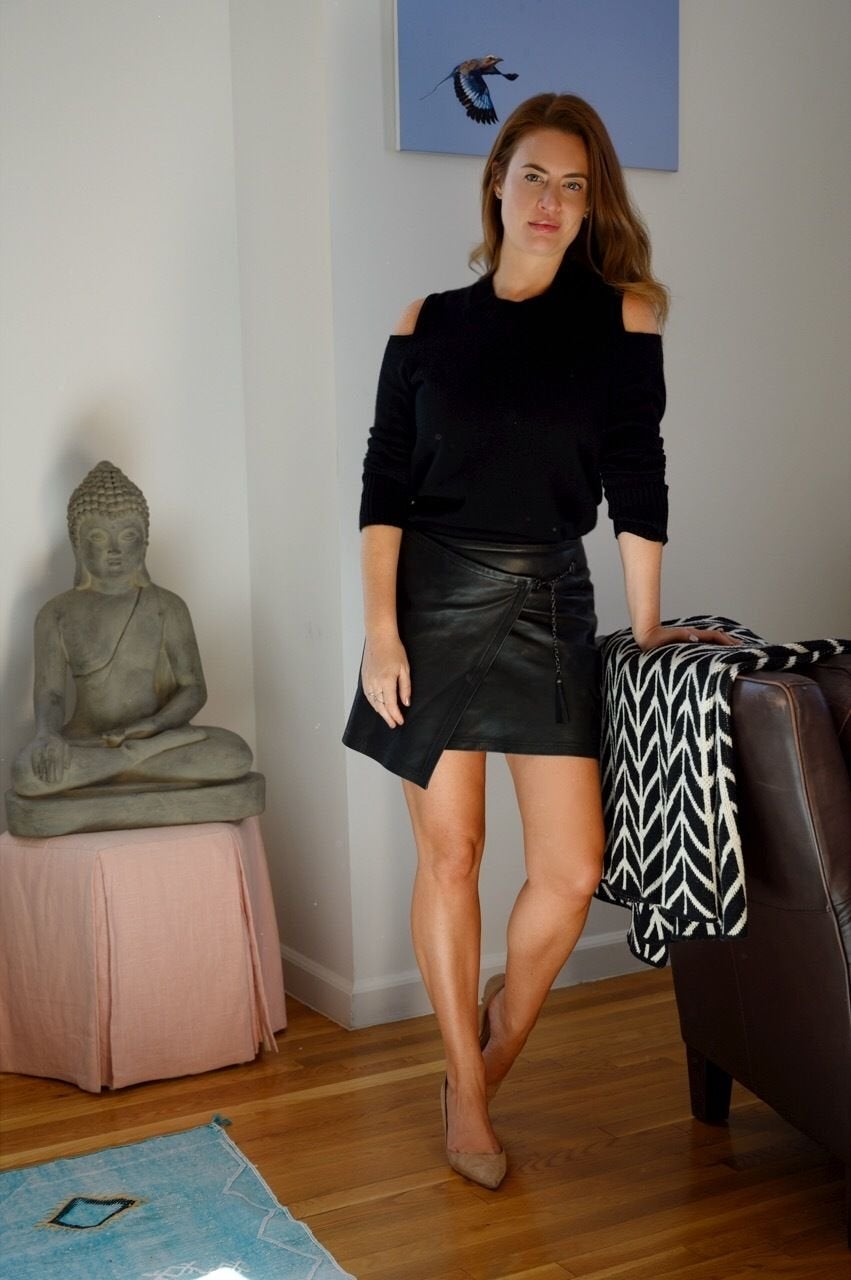 Her Campus (HC): How did you get interested or involved in digital marketing, branding and strategy?  
Katie Hunt (KH): I have a very unusual path. I was a theater major who wanted to move to New York and do public theater and work on Shakespeare for the rest of my life. About two years into being a paid extra, I realized it wasn't as fun as I thought it was going to be and I wasn't cut out to be an actress.
I applied for a customer service position at Warby Parker and ended up being their third employee. I got to join the team before the website even launched and I got to, over the course of three years, work across social media and marketing. I was definitely the low man on the totem pole. One of the benefits of joining a startup is that you get to try a lot of different things.
HC: What are the biggest challenges you have faced working in this industry? How did you overcome these challenges?
KH: I think I had this weird misconception that if I joined an office job, I would come in every day and someone would give me tasks that I had to accomplish that day. And if I accomplish those things, then I would be great at my job. I was walking with one of the co-founders of Warby and found myself complaining, saying, "I feel like you guys never give the opportunity to do x, y, z." He turned to me and was like, "If you want to do something, just do it. If you do it well, it'll stay on your plate." I think that was the greatest piece of information that I've ever been given.
Then, I really got to take on things that interested me and for the first time in my career. One of the things I started to do because this was back before anybody was advertising on Instagram, I would track all of the customers that would have try-on orders and I would go on their Facebook pages. I'd see that they received them knowing that there was a high likelihood that they would post five pictures of them in all of the different frames. I would go on as Warby Parker and comment on which one I liked the best, linking to that pair of glasses. That became the first way that we began to do digital marketing.
HC: Tell me about leading the re-brand at Hinge — what were the most important lessons you learned about rebranding that you can share with our audience?
KH: The thing that really sets Hinge apart and the reason why I've been able to rebound in the market is that we really doubled down and said [the app] more about love and real relationships. We branded that core principle of love. The product became a situation where we could never gamify it — it really was about connection and bringing people together. Because we never altered from that principle, we were able to create something that I feel is really different. 

When we first started working together, I came in as a consultant. We created a whole new product and actually deleted our codebase, which is not something a brand does very often, but one thing we thought we needed to do. A branding process is not as simple as just identifying what you're after. It's a three-month process that we went through. We were talking to users every day, who were saying how terrible their experiences were, which is so disheartening. We realized we were in this scary moment as a society where we can create something better.
Once you align on this idea of love and you line up this idea that we're living in a dating apocalypse, those were what we put into the branding process. The dating apocalypse is what we used to get our message out there. We created an animated short film about the dating apocalypse where the character was in a carnival and there were all these terrible dating games where people are just swiping on each other. It showed that the world of Hinge was all about relationships. If you think about the branding that goes into something like that, it's about how you tell the story so people understand what you're fighting against. The dating apocalypse was a way to talk about all the ugliness that was out there that we were seeing. I think it's not just about branding what you are, it's what you're up against.
HC: Tell us about SHOWFIELDS — what was the inspiration behind the hub for brands and businesses to be housed and to thrive?
KH: At every phase of my career I've always been frustrated that I can't work with more companies or brands at a time. There is an ultimate end to how much time I have in a day. It always felt like there was never enough time in the day to do all the things and learn all the things that I wanted to be a part of. So, my now co-founders, Amir and Tal, who are two incredible humans, created SHOWFIELDS. It allows me to work with incredible emerging brands, give them a home and help them meet their consumers and market themselves to really tell their story. I think that SHOWFIELDS is really a stage that allows other brands to shine. It's a great community!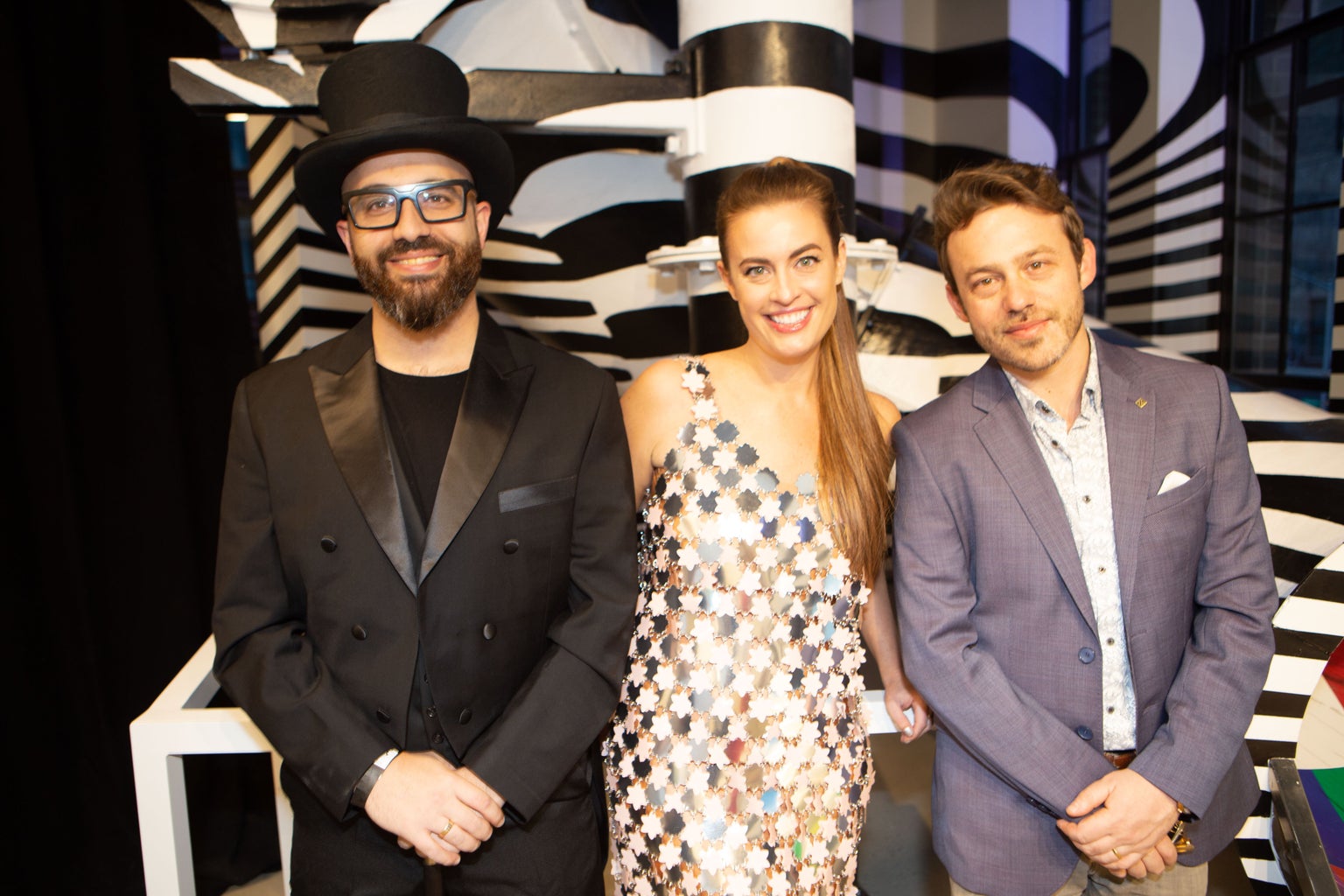 I think the thing that most people overlook when they start to think about their career and start to think about work-life balance is that, in reality, once you figure out what you love to do and then go and do it, it still feels like work. But, the moments where it doesn't feel like work are such a privilege because you're doing what you're supposed to be doing and you're living out your mission. You're helping people by being the most authentic version of your own skillset. SHOWFIELDS is one of those places where I just really get to be myself and be surrounded by people that I look up to and I work with them every day. For me, it's not about finding a work-life balance — it's about finding something that really drives you and makes you happy.
HC: What advice would you give to a 20-something with aspirations in the marketing industry?
KH: Immediately trying to land a job in social media or marketing is very challenging. My suggestion to people that are interested in marketing, PR and social is to actually find a company that is just starting — usually, those companies are just about to hire. That's a great time to join a team in whatever position you're looking for. That's the fastest way to get hired in a lower-level marketing job. It allows you to really learn the business and then hopefully pick up some projects where you actually get to do what you're passionate about. Most customer service positions also transition to digital marketing and growth and can also translate into marketing. 

One of the best things I did when I graduated school was I took a lot of classes. A lot of the people that ended up being founders that I am friends with were in those classes. It's not just about deciding what you want to do in your career — it's about making sure you're surrounding yourself with people who are also on that mission and helping each other to come up together. Over the course of ten years, I've had the privilege of watching people that I took classes with go on with some of the biggest companies. It's about figuring out where your tribe is and meeting them there.
Check out the SHOWFIELDS website and follow SHOWFIELDS on Instagram.