Let's face it—even though there's a lot to miss about your beloved freshman dorm, there's way more to be excited about when it comes to moving into your first real apartment. You no longer have to share a bathroom with 12 other people, you don't have to sleep in a bunk bed and you hopefully will get to save some money now that you're out of the overpriced school housing. But moving into a first apartment can be daunting for many reasons—first of all, how do you possibly decorate? We've partnered with IKEA to bring you our top tips for how to make your first apartment look super chic without breaking the bank.
1. Think ahead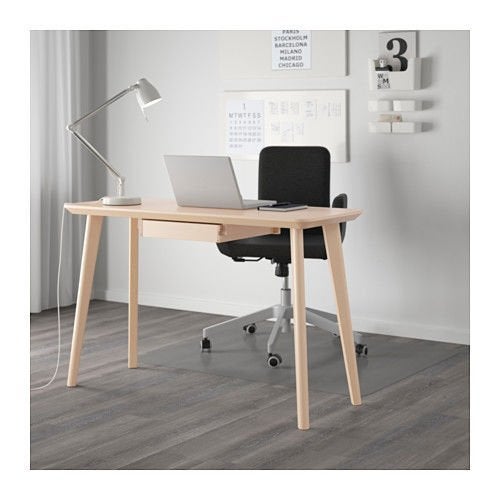 You'll get more bang for your buck if you think ahead and buy pieces that you'll use beyond your college years. Of course, your style will undoubtedly change, but it's a good idea to invest in staple pieces that you'll use for years to come. That's why we love IKEA —they're the absolute master of classic, minimalist furniture that's both chic and timeless. Take for example this LISABO Desk: it's super durable, so it's built to last, and it's simple and chic enough to go well in almost any space.
2. Organization is EVERYTHING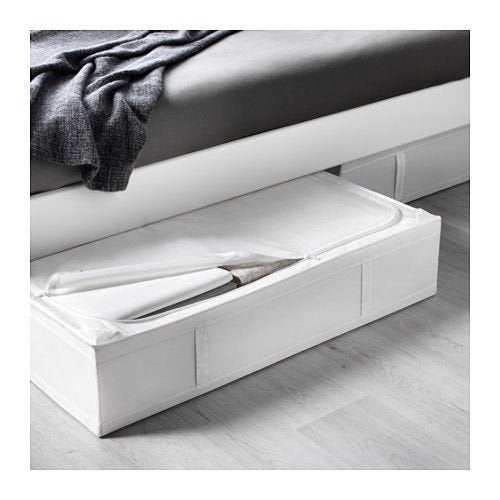 Your first apartment is probably not going to be gigantic, and you might even have to have a roommate or two. This makes organization even more important. With the help of some master organizers, you can become a space-saving queen with more than enough room for your extensive shoe collection and your textbooks. Make the most out of every nook and cranny with IKEA's genius SKUBB Storage case. It fits perfectly under a bed and looks much cleaner than throwing shoes or linens underneath!
3. Try to stay clutter-free
Minimalism is in! One of the easiest ways to up the chic factor is to simply make it a habit of cleaning your new digs. (Trust us, your parents will be very impressed.) This doesn't mean you shouldn't decorate, but rather, don't let your desk become a catch-all for old essays and books. Our favorite solution is the IKEA HELMER Drawer unit on casters—keep your knickknacks out of sight in these green drawers and keep your desk just for your laptop.
4. It's all about accent pieces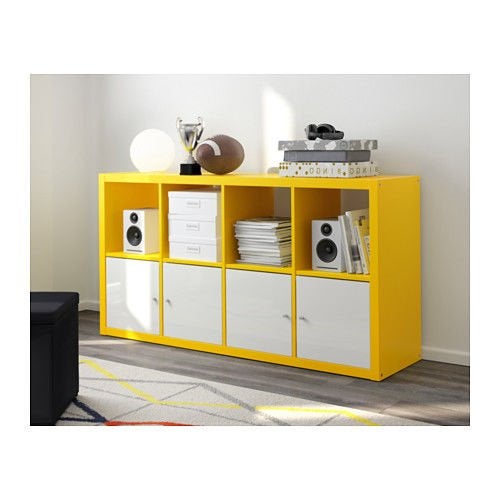 Show off your personality with a few bold accent pieces! One way to do this is through pops of color. We absolutely love IKEA's KALLAX Shelving unit in yellow—it's perfect to house your books and stereo, and can be placed vertically or on its side depending on your space.
5. Make the most of your wall space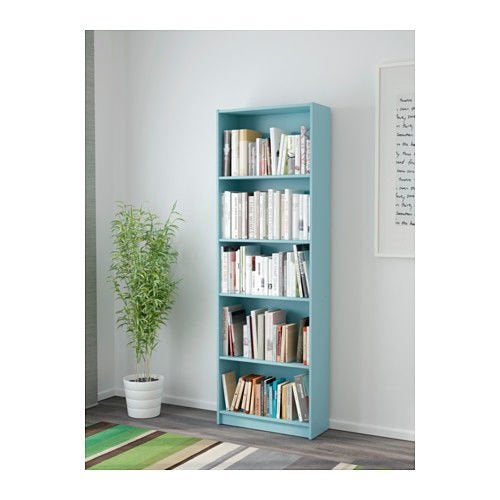 In small apartments that don't have a lot of square footage, the best way to organize and maximize space is by using the walls' height. Tall bookshelves are especially useful so you don't have to deal with building in shelves to your rental's walls. This light turquoise IKEA FINNBY Bookcase does the trick—plus who doesn't love that color?
6. You can't go wrong with neutrals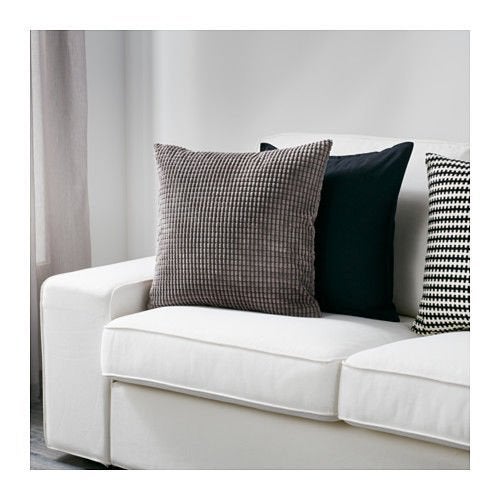 Unfortunately, your future roomie might not be down with your leopard-and-pink filled vision for your new crib. Sticking to a more neutral foundation is a better investment for both of you—we guarantee you won't regret buying more classic furniture since you'll get a lot more use out of it. Stick with basic, durable and timeless designs for common living spaces and then feel free to go a little crazy with accents and decorations in your own bedroom—here you can let your personality shine. For your living room, try out a black, white and gray color scheme. It's super chic and mature—and might even make you feel like a real adult. We love IKEA's GULLKLOCKA Cushion cover in gray—it's ultra soft.
With these tips, we promise you'll feel like a grown up in your first apartment. Be sure to check out IKEA for more back-to-college decorating tips!