Ask any student about her internship or job search and she'll almost certainly highlight creating a resume as one of the most challenging parts. How are you supposed to represent your true self while also fitting the description recruiters are looking for? Calling it daunting would be an understatement – but it doesn't have to be that way.
Introducing  Resume Assistant in Microsoft Word: our new favorite hack and built-in intelligence tool that makes resume-building a breeze. What exactly is the newfound service? Well, Resume Assistant works right in Word to help you articulate your professional experience by searching LinkedIn to see what hiring managers are looking for AND pulling information about how your peers are marketing their similar skills. Yes, it's as next level as it sounds.
There's no more guessing about what should and shouldn't be on your resume because Resume Assistant in Microsoft Word does the hard work for you. With the bulk of your resume-building completed like that, you have more time to refine your final draft and make sure it matches up to the below parameters that will totally set your application apart.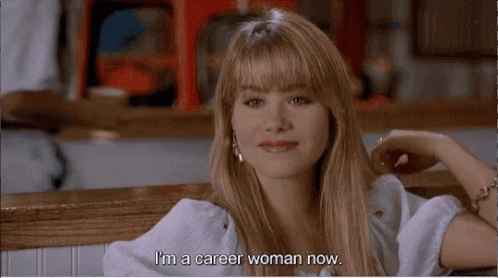 1. Skills that differentiate you as a candidate
Are you a political science major that's amazing with graphic design? Are you an engineer that can use social media like an influencer? Include all of it! Any skills you have that aren't necessarily requirements – but that would count as added value for an employer – should 100 percent be written down.
Not sure how to phrase that additional skill or what section of your resume to put it in? Just use Resume Assistant in Microsoft Word to check out examples of how other professionals weave pertinent information into their descriptions! The countless thought-starters from public profiles will give you some serious career inspo.
2. Experience tailored to the specific position
You shouldn't be sending out your resume on blast to multiple companies at once, rather you should be sending in a different application – resume and cover letter included – to each place that you're applying. Nothing turns a hiring manager off faster than reading through another generic template. Make yourself noteworthy by explaining your passion for that specific position and business, and then the job will practically be yours!
Even if you've never had a job that the field before, Resume Assistant in Microsoft Word can help by browsing LinkedIn to find the keywords that employers are searching for. Just tweak your skills and experience to match that description, add an extra bit of authenticity that's entirely you, and your final draft will finally have the competitive edge it needs.
3. Unique but easy-to-read formatting
It's time to retire that 12pt Times New Roman and basic black script for something a bit more vibrant. We're not recommending that you go so crazy with your resume design that it affects readability (no bright pink swoopy cursive here), BUT including a pop of color or original letterhead is enough to refresh any hiring managers tired eyes.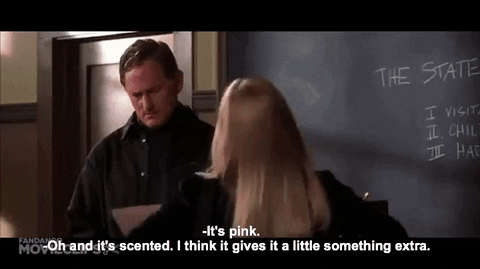 Just use the resume template in Word to choose from distinctive presets or get crafty and create your own.
You have the experience, the skills, and the drive to land yourself that dream job or internship, so don't let the challenge of building a resume get in the way. Gather everything that makes you remarkable – and Resume Assistant in Microsoft Word powered by LinkedIn will help you do the rest!
Resume Assistant is currently available to Office 365 subscribers on Windows, and you can learn more about how to get started here. Check if you qualify for a free Office 365 account covered by your university at office.com/student.