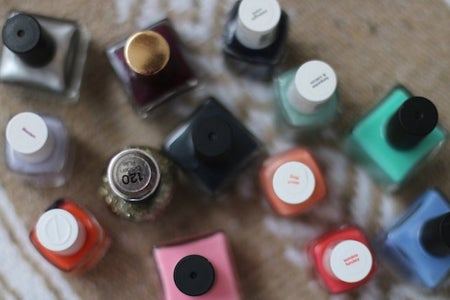 Here's the Perfect Nail Polish for You, Based on Your Zodiac Sign
If you're anything like me, the infinite number of nail polish colors in the world makes it almost impossible to settle on one for your mani. So next time you're stuck, allow the stars (or myself) to give you an ultra affordable idea for dressing up your nails. 
Aries: Red 
Aries are known to be some of the most passionate signs, so it only makes sense that your nails give off that vibe, too. Red is also the color of fire, and would let everyone know that you're a fire sign if you were to wear it on your nails. A shade that fits the Aries vibe perfectly is Sally Hansen's Diamonds and Rubies ($4) — a sparkly red color that is as glamorous as you are!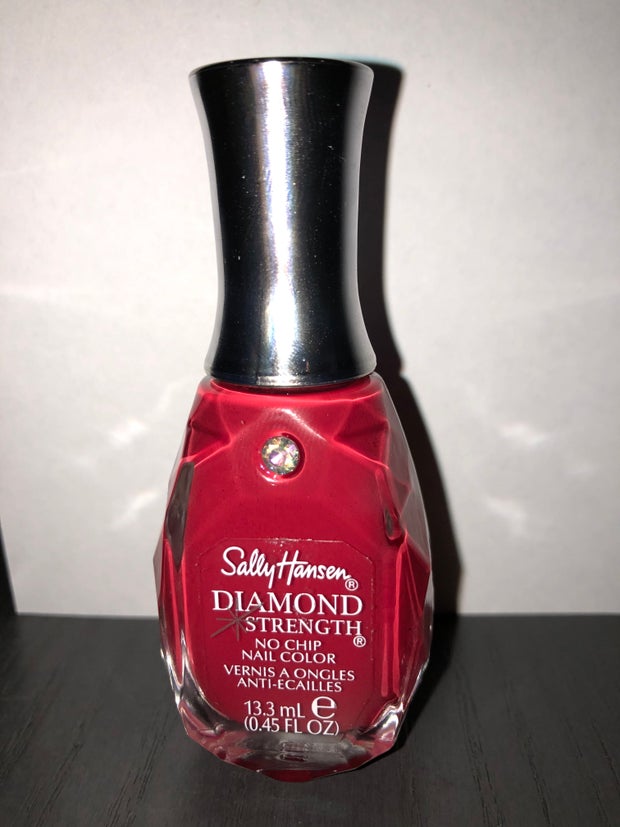 Original photo by Kayleigh Shaw
Taurus: Green 
Taurus is known for their trustworthiness and practicality. They're not ashamed of the luxuries in life and enjoy treating themselves, as well as the ones around them. Since Taurus aren't ashamed to spend their money when they care deeply about something, it would be fair that their nails match the color of a dollar bill, much like the shade Energy from LA Colors ($2) — a vibrant matte green.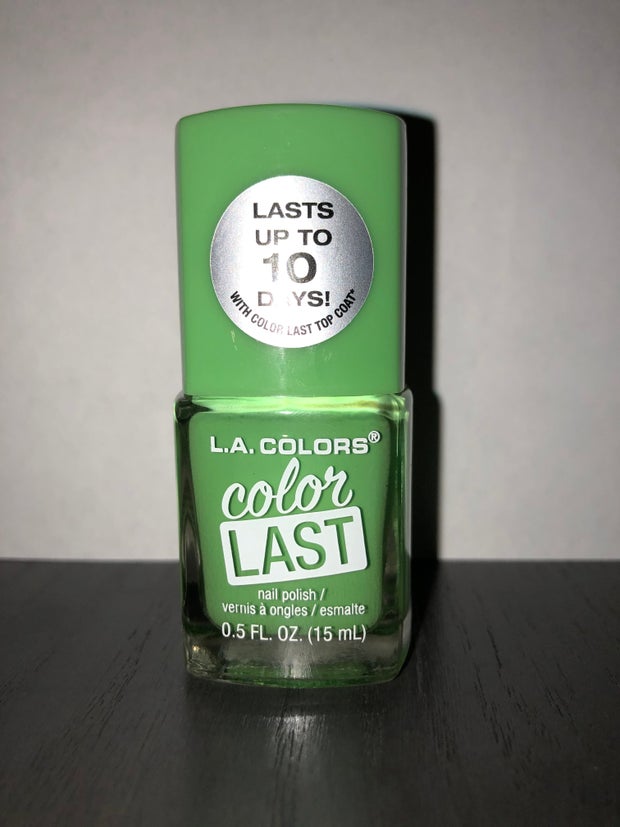 Original photo by Kayleigh Shaw
Gemini: Yellow 
Oh, the duality of a Gemini! They can be both outgoing and energetic, but also thoughtful and critical. As a sign that tends to love being around people, tell the world that you're as bright as the sun with a pop of yellow. There is no better and brighter color than LA Colors' Upbeat ($2) — an electric yellow.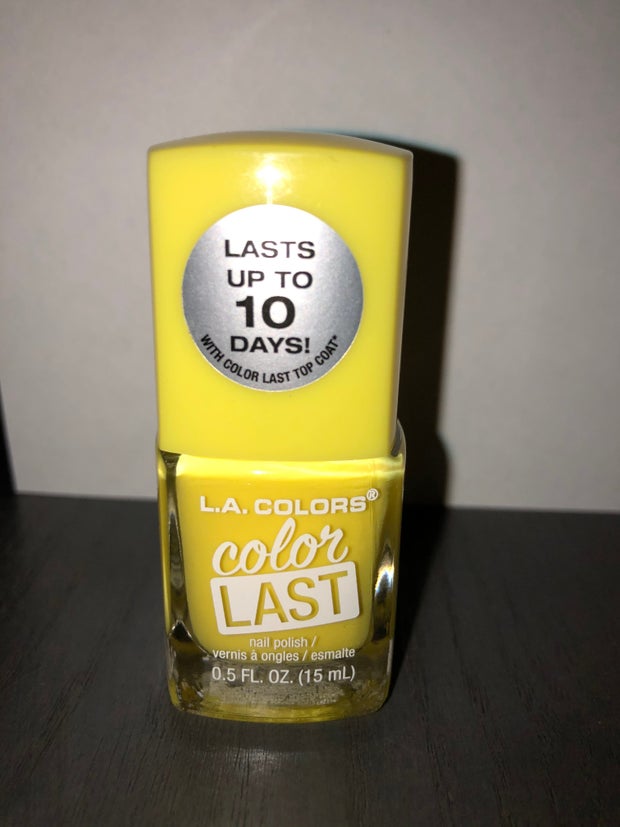 Original photo by Kayleigh Shaw
Cancer: Silver 
Cancers seem to be emotional by nature, and in the same note they're very in tune to the emotions of the people around them. Their compassion is a gift. Cancers are graceful and full of elegance, making a color as fancy as silver the perfect fit! Therefore, there is really no better shade than Sally Hansen's Pumping Iron ($2) — a metallic that's bound to compliment everyone.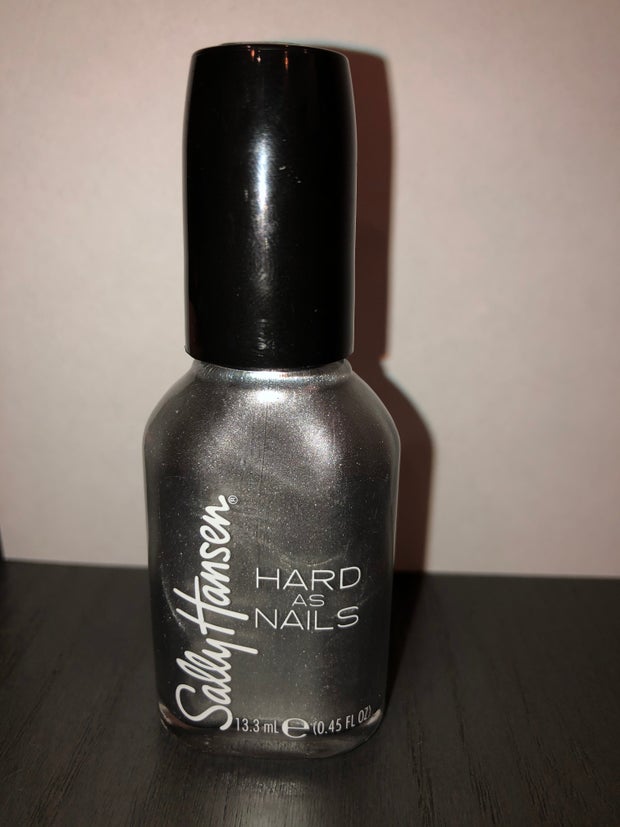 Original photo by Kayleigh Shaw
Leo: Orange
No matter where they are or what they are doing, everyone sees a Leo. Leo's have a natural allure to them, whether you want to be them or be with them. Despite their popularity, Leos will never do anything to hurt anyone, unless they're given a reason. Add to your natural aura and turn more heads when you walk into the room by wearing Salon Perfect's Orange County Cruisin ($4) — a neon orange with a glossy finish.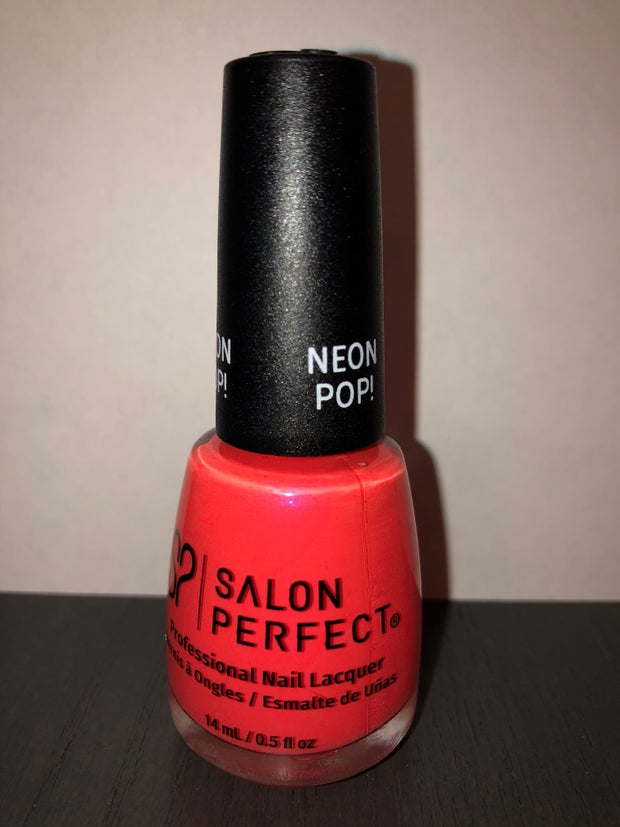 Original photo by Kayleigh Shaw
Virgo: Nude 
As a Virgo, I can say that they are the biggest perfectionists of all the signs. They pay attention to everything whether it's shown or not and hate to not have things planned out. Impulsive is their least favorite word. With a sign that needs to make sure everything goes right, a color like nude will match every outfit. One of my all time favorite nude colors is OPI's Bubble Bath ($9) — a classic shade with pink undertones and a glossy finish.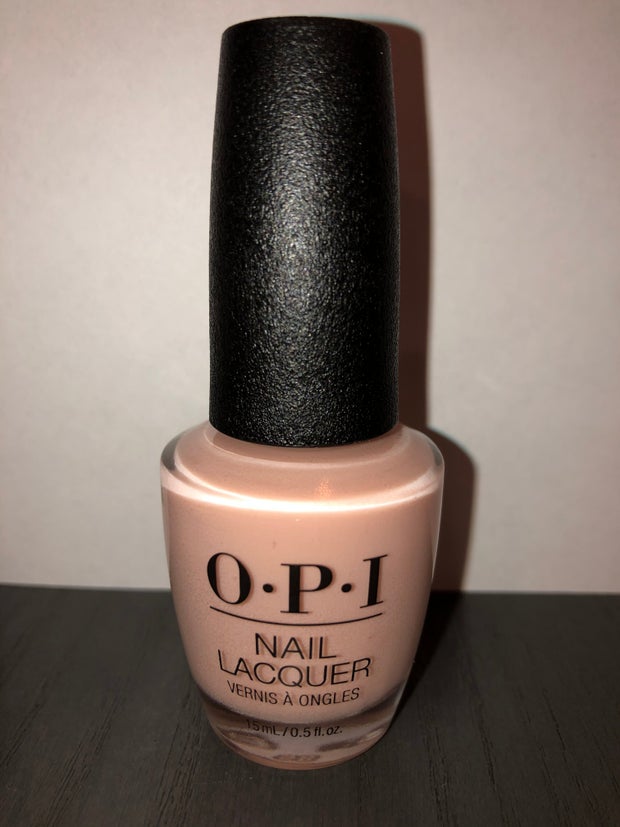 Original photo by Kayleigh Shaw
Libra: Pink 
Libras pay attention to all the beauty that life has to offer. They tend to look for the good things in life. They never shy away from the ability to do or learn about what they're passionate about. When it comes to relationships, they tend to have a good sense of judgement and can pick up on things quicker than people usually do. So, it just makes sense that they have a color as beautiful as pink on their nails. A shade that is as sweet as a Libra is Sinful Color's Pink Smart ($2) — a bubblegum pink with a glossy finish.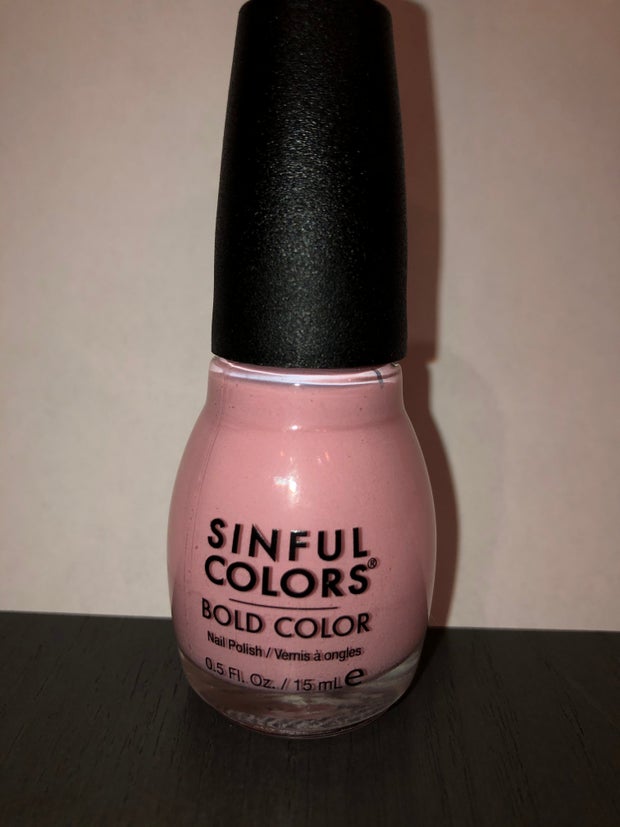 Original photo by Kayleigh Shaw
Scorpio: Black 
Scorpios tend to be very closed off and mysterious until they really get to know someone. To add to their mysterious ways, they're very observant, and can notice things that must people wouldn't even bat an eye at. Black is intense, but deep down, beautiful, personifying a Scorpio. Show off that intensity by wearing Sally Hansen's Black Heart ($2) — a glossy black that's as mysterious as you are. 
Original photo by Kayleigh Shaw
Sagittarius: Purple 
Sagittariuses aren't afraid to get out of their comfort zones, and love to get out and meet new people. Along with that, they are also creative and can easily come up with solutions to things that are going on in their lives. As a sign that loves to stand out amongst the crowd, there's no better color than purple to allow them to do so. That goal can be accomplished with Sally Hansen's Rock Bottom ($2) — a bold purple shimmers and shines.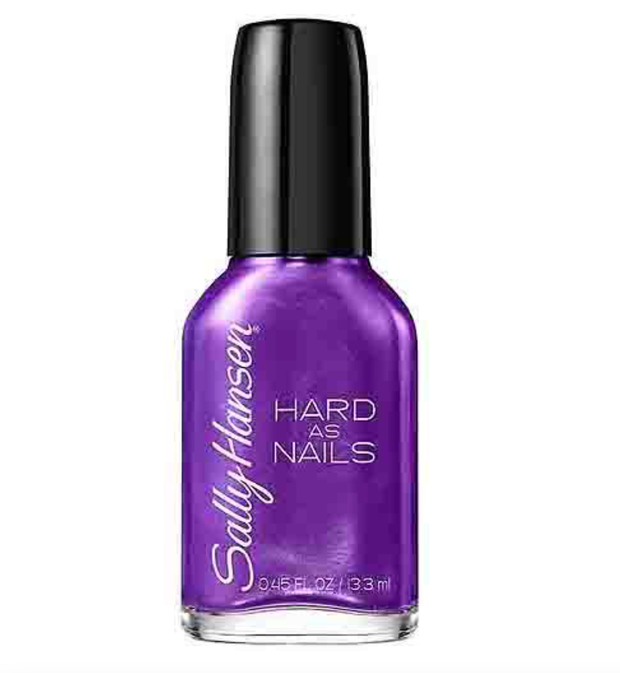 Courtesy of Walmart
Capricorn: Grey 
Capricorns are a unique group of people. They are very ambitious and won't give up until their goals are achieved. Because they are such hard workers, they always have something to do to keep them busy. Sally Hansen's Oh My Grey ($3) — a light grey nail polish with a matte finish — is the perfect balance between professional and fun.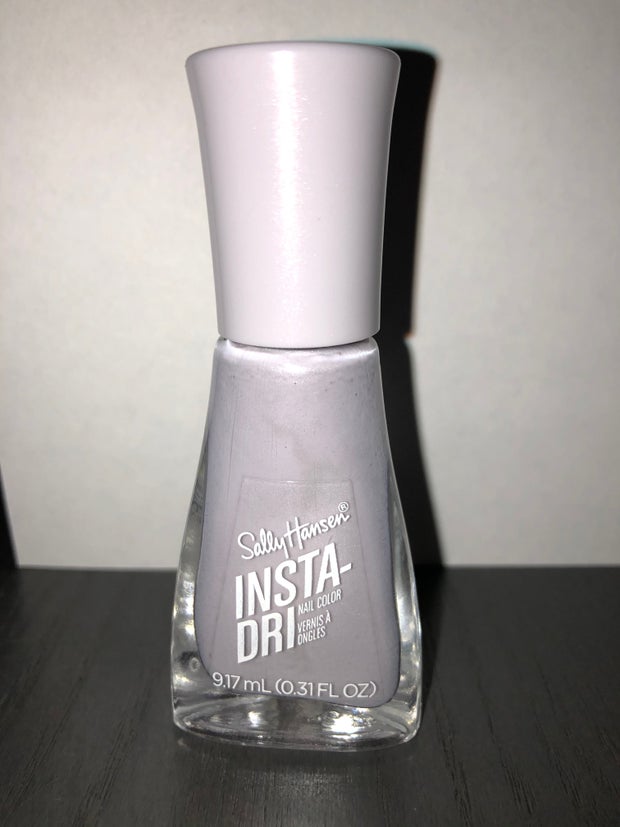 Original photo by Kayleigh Shaw
Aquarius: Blue 
Aquariuses are known to be more of the selfless side. They love to give back, especially to the environment and all of its lovely creatures. Sally Hansen's Sturdy Sapphire ($2) — a bright shimmery blue — will reflect the ocean and remind them just how much the rest of humanity should aspire to be like them.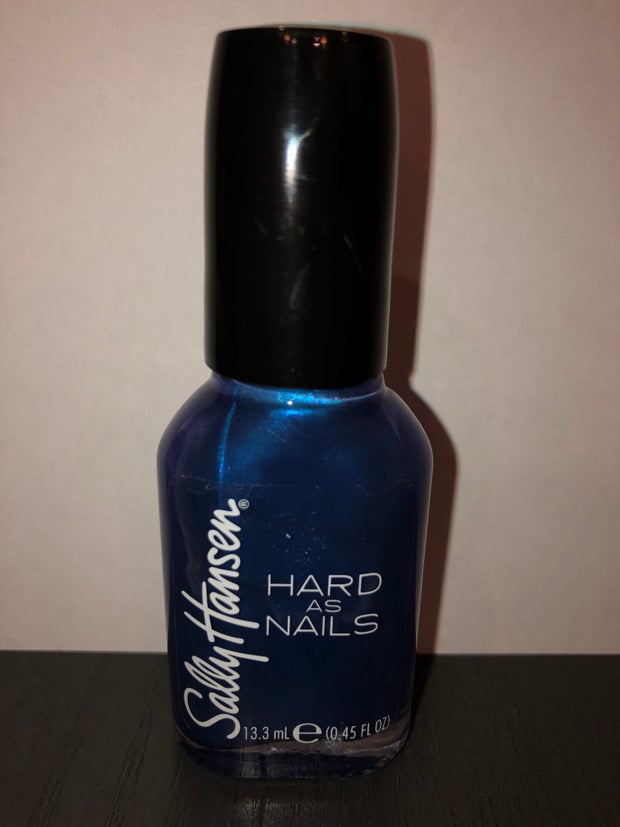 Original photo by Kayleigh Shaw
Pisces: Teal 
Pisces are dreamers, simple as that. They're more creative than some of the signs, and use that as a stress-reliever when life gets to be too much for them. Along with that, they're hopeless romantics and can easily get wrapped in the idea of "true love" or "soulmates." While their wishes and goals can be a bit unrealistic at times, there's always more room for optimism in the world. Salon Perfect's Mer-Made Of Money ($4) is a deep creamy teal with a glossy finish, creatively perfect for Pisces.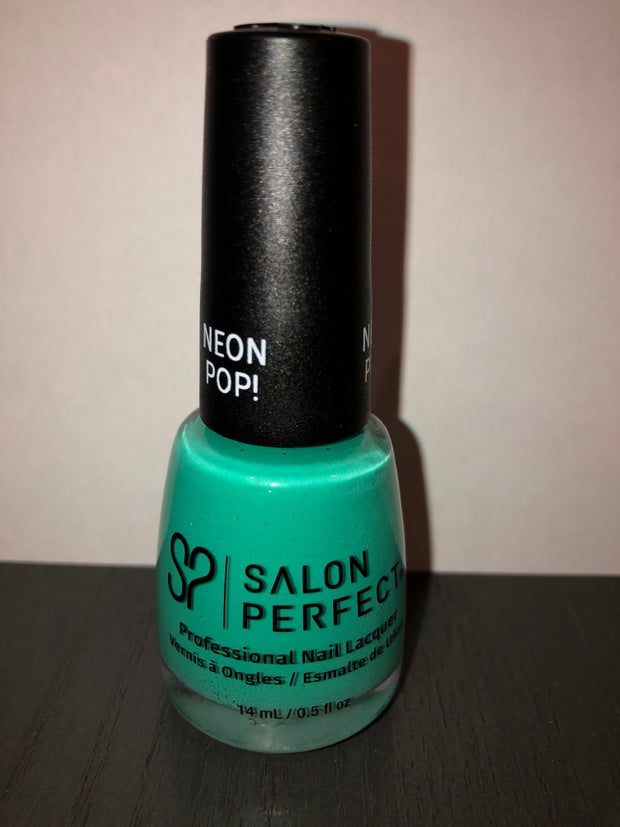 Original photo by Kayleigh Shaw
No matter what your zodiac sign, I'm sure you will find a nail polish color that you will absolutely adore! Now, head into your nail polish collection or to your local beauty store and get ready to pamper yourself!
Just a heads up — this article may contain affiliate links. While a purchase through affiliate links doesn't impact the price you pay, Her Campus Media may receive a small commission. All products' prices and availability are accurate as of publication.